That's all, just BABIES!  Adira turned 1 today and her party hosted all the cutest new members of the film fraternity.  Let's go to the pictures!
Babies!  Is it just me, or does Tiamur kind of look like a cabbage patch doll?  A very cute one, of course.  And is that Rekha holding Karan's son Yash?  Also, I don't think I have seen a photo yet of Yash and Rihoo where they have not looked vaguely confused and slightly alarmed by everything that is happening around them.
See what I mean?
Meanwhile, Tiamur is a completely happy baby.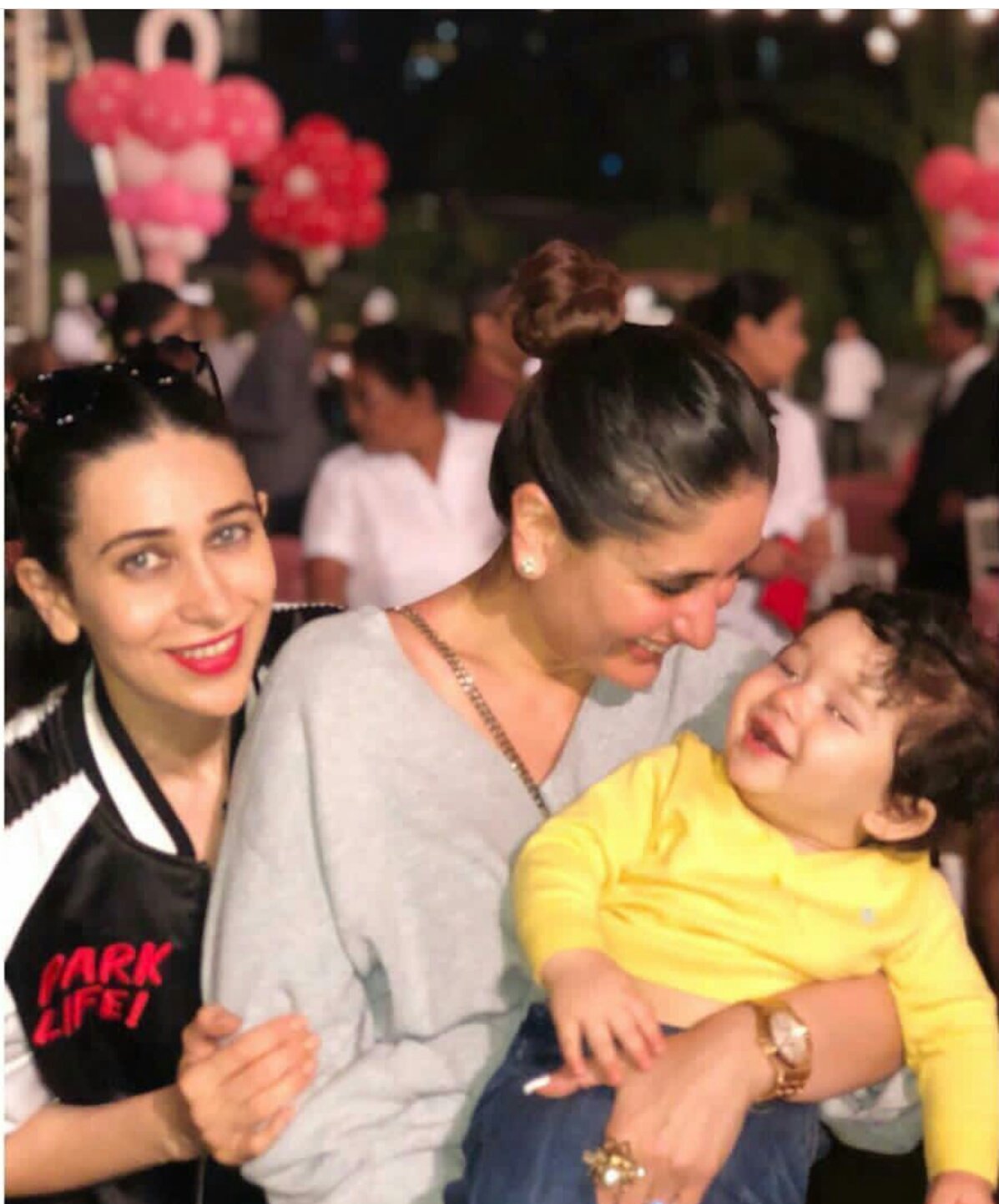 The party is still happening as I am writing this, so stay turned for potentially more BABY! moments as the day goes on.
But what I am really interested in is how exactly this party is happening and what it means for the future of the industry as a community.  Yash Raj studios is the leading studio today.  And this is very much a studio function, hosted on the studio grounds, the whole place turned into a playground for these children.
This is what Raj Kapoor used to do back in the day, RK Studios wasn't just a workplace, it was a home, a gathering place, a place that in some ways belonged to the entire film fraternity.  He helped build up connections that lasted for generations through the RK Holi parties, and parties for all sorts of other occasions.  And this looks like Aditya and Rani have decided to follow his lead.  Not for themselves, but for their daughter.  After all, they grew up like this themselves, Rani running back and forth in her families studio and on her father's film sets, Adi going to the parties and playing with the children who would become his co-workers years later.
And they aren't the only ones.  Karan Johar, Kareena, Tusshar Kapoor, they all grew up in an industry where kids played together like siblings through out childhood, where studios were playgrounds.  And they have shown their commitment to returning to that idea through coming to this event and letting their children be seen and known by all.  Putting their stamp of approval on this way of being an industry.
The parents of children, they are making the biggest leap by bringing them.  But everyone else has turned out too.  Here is Rekha, holding a baby on her hip, Sridevi smiling at the camera, and I am sure loads of other industry stalwarts we will hear about as more photos come out.  It's a lovely sort of blessing, all these members of the older generations coming together to show support for this new generation.
Maybe I am just sentimental because of all those "Shashi Uncle" stories, but I do sincerely believe it isn't just for show, or because of pressure from the powerful figures that they "have" to show up for this. Aditya and Rani are the unofficial leaders of the industry now, and they have arranged this event to start a new kind of industry feeling, but I think people have jumped in with both feet because they want this kind of industry feeling.  Not just at the occasional weddings or massive film premieres, but on a regular basis.  A time when everyone, big or small, retired or working, gets together in one place with families in tow.
Also, as I said, BABIES!!!!  Who doesn't love showing up for them?