First, if you are in a grumpy "I hate romance and love and couples!" mood, that is your right, and you should go watch Anjaam and look at yesterday's "men in wet shirts" post.  But if your mood is more "falala, happiness and flowers and my boyfriend/husband is so awesome!", then this will just serve to increase that feeling.  Or, alternatively, if you are in a sort of miserable "there are no happy couples or true love in the world" vibe, this will convince you that is false.  Also, I have a clear and declared winner for the Best Couple Award, you will have to convince me out of it.
Once again, starting with dessert.
Shahrukh and Gauri and Yash Chopra
And 20 years later, still handsy
And finally, wedding photo!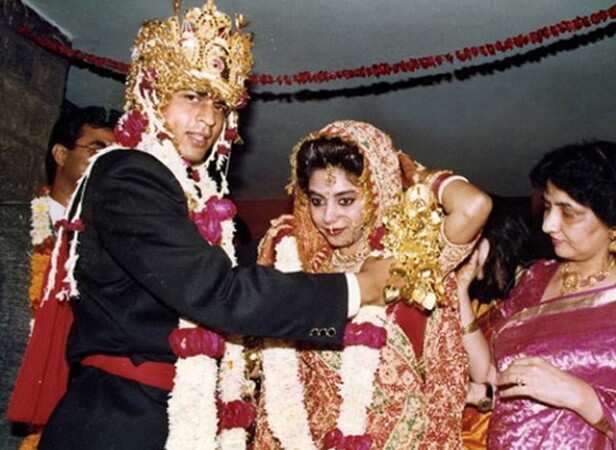 (more SRK-Gauri photos available on this post)
Shahrukh isn't the only Khan with an adorable marriage.  Aamir is in there too!  He and Kiran, a tiny little perfect couple.
SO SWEET!!!!
Matching glasses!
Early days and bad hair
Head kiss, yes/no?
Definite kiss, even with scratchy beard
Movie star marriages tend to either be totally private, or be with fellow movie stars (which I find less adorable).  But in the list of public-and-not-a-famous-spouse, the newest entry is Shahid and Mira.  Who are so old-fashioned it was even arranged!
Early pre-baby days
Protective pregnancy days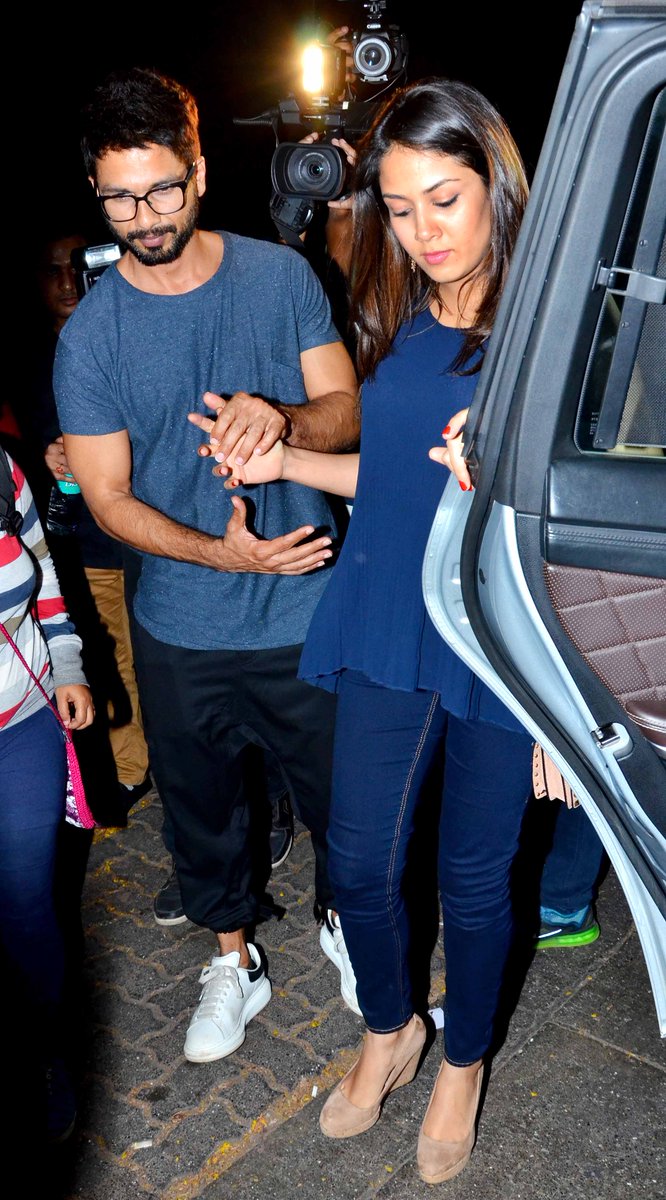 New parent joy
And, WEDDING!
How about a gender swap!  A female movie star this time who married completely outside of the industry, Madhuri and happy happy lucky lucky Dr. Nene.
Cuteness!
CUTENESS!
Babies
Hanging with Shahrukh
And, WEDDING.  And the first appearance of the classic "hey look, I'm married to Madhuri Dixit and am the happiest man in the world" smile.
Let's go a bit old-school.  Amitabh and Jaya.
First film together
Courtship
Early days of marriage
More early days
Babies!
Slightly bigger babies
Grandbabies
And today
And, WEDDING
Also wedding (he loves her so much!)
And finally, Twinkle and Akshay, my new couple crush.
There is nothing sexier than sharing a sense of humor!
They are always making each other laugh!  Every photo!
EVERY PHOTO!
EVERY ONE!!!
Or else, Twinkle is smiling and Akshay looks over come with lust.
Sometimes both of them have a bit of a "should we just make out now?" look.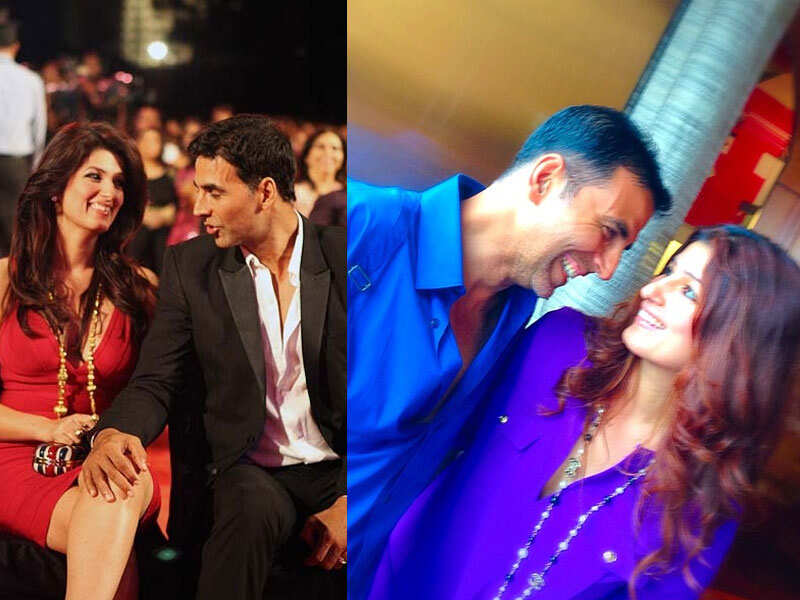 Or sometimes he just seems incredibly protective.  Like, during pregnancy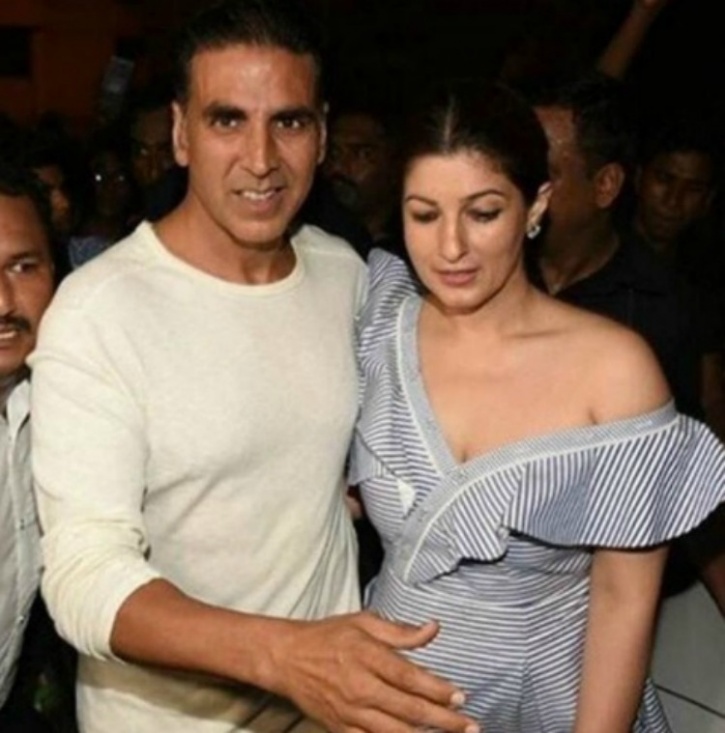 Or even during the wedding
Oh, and he's cool with her gay best friend.
You see?????  You see why they are THE BEST couple?
Although, you can also fee free to disagree with me.  Out of all of these couples, or ones I didn't include, who is your favorite?