I am seriously considering wearing a swimsuit tomorrow, and to mentally prepare myself, I am going to look at allllllllllllllllll the movie stars in their swimwear,
Shahrukh!  Who does not like to wear swimsuits much.  And, disturbingly, if you search "Shahrukh swimsuit", you just pull up a bunch of photos of Suhana in a bikini.  NO!  Wrong!!!  Bad internet, BAD!  Oh, and there's also this photo.
But John Abraham, no there is a man who knows how to wear a swimsuit!
And from the side
In motion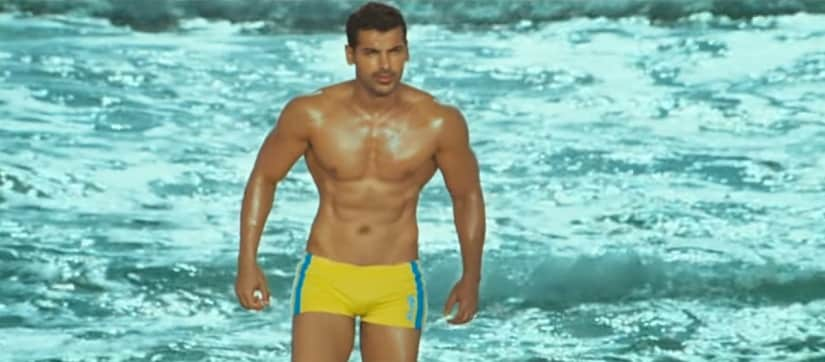 And John's little mentee, Varun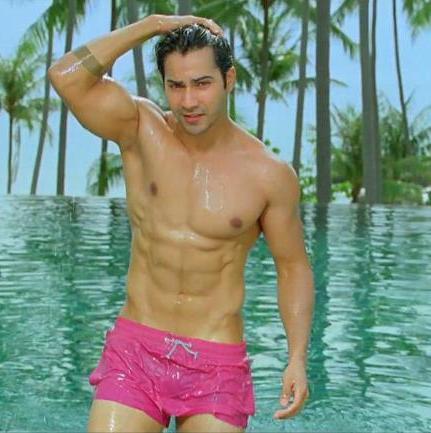 And Varun's buddy Sid
Sid's Brother's costar Akshay
A competitor with Akshay in the hairy swimsuit man race!  Sunny Deol
Surprise!  Prabhas!  Who, presumably, is wearing a swimsuit under all this water.
Double surprise!  Shahrukh again, probably also wearing a swimsuit under the water under the rose petals.
Oh fine, I'll be hip like the young people, have some Tiger
Something for the oldsters!  Jackie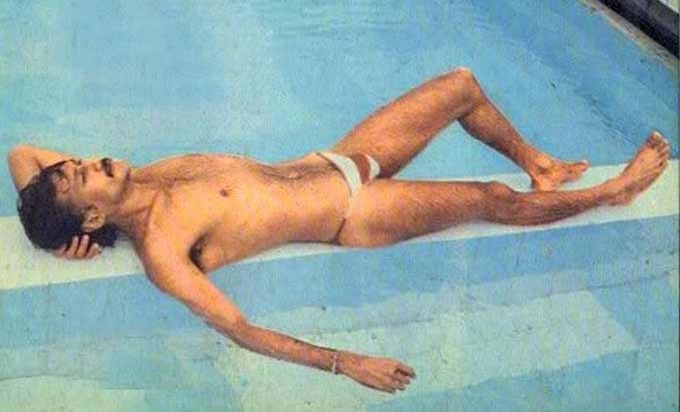 Another for the oldsters!  Rishi
You know what I am beginning to realize?  Male movie stars are way way more reluctant to wear swimsuits then the female stars.  Like, even Hrithik!  Had to do a sort of swimsuit sort of pants thing.
And finally, grand finale, Danny Denzongpa!  Nothing to hide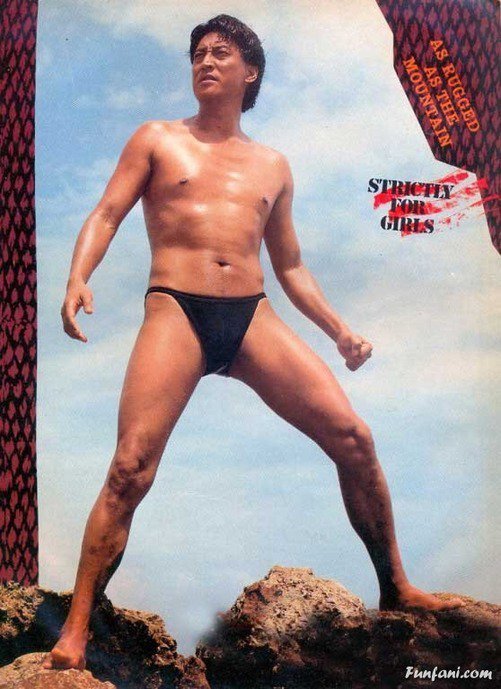 Now, questions:
Who is your favorite hairy man?
Always always go Deol.  A rule by which I live my life.  Or at least my TGIF choices.
Who is your favorite old flavor man?
Cannot resists Danny's world conqueror pose!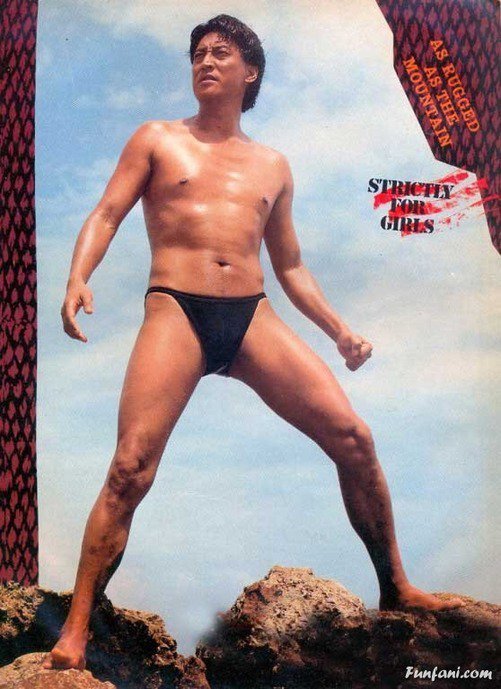 Who is your favorite young flavor man?
Well, it's definitely not Tiger!  And maybe Varun, at least not in that bulked up phase.  So Sid wins by default!
How about you?