Why over think it, you know?  I'm not coming up with a theme or anything like that, I'm just saying out of all the candid photos I can find, these are the ones I like best.  Feel free to disagree and post your own suggestions in the comments.  Or to skip this post entirely if you can't stand his face.
I like this one, it's from the AIB interview, and it feels so relaxed and free.
This is like you are sitting right next to him and he just turned to say something to you
This is his classic "you said something stupid and I am irritated but I will widen my eyes to hide it" face.
So young!  Such a little insecure baby!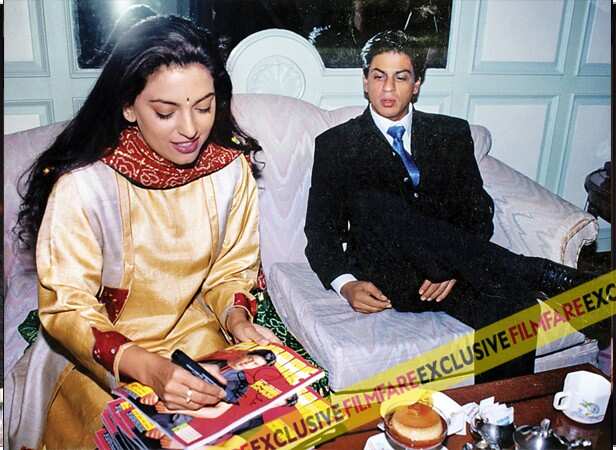 So young!  So young and secure in this moment!
And years later, still just as happy together
And with the other woman in his life
A recent one, very cute with little mini-SRK next to him.
An old one, very cute, mugging for the camera while Rakesh ignores it.
Had to include this one, he looks good, and of course it was also the photo that broke the internet.
I love this photo.  Smoking is so cool.
I love this photo.  Glasses and coffee is also cool.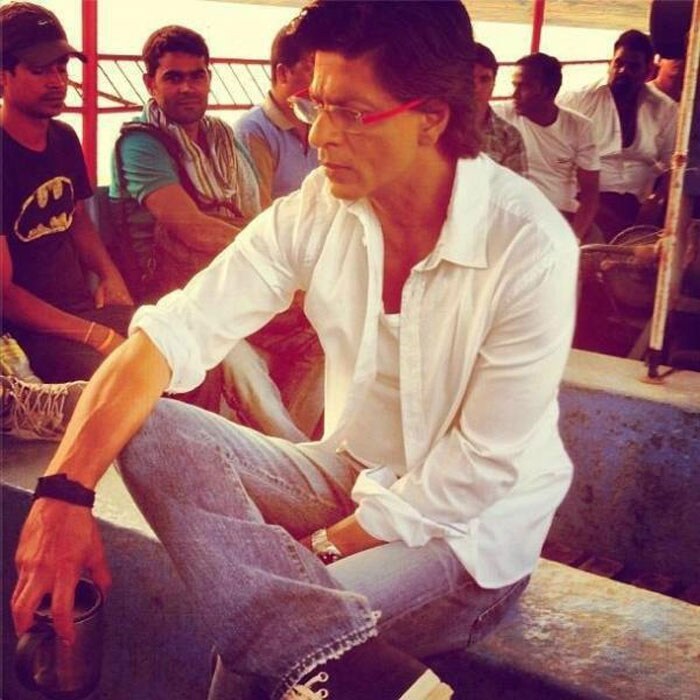 Awwww!  Goofing around in an early make-up room.
And finally, how does Shahrukh feel about this whole post?  Well, he is a little amused and a little confused