Ready for me to be lazy? All I'm gonna do is list off all the Yash Raj movies produced since Aditya took control. And then you can pick your favorite. And maybe I'll review it or something. And I am going to start with the first era of YRF under Aditya, 2002 when he took control and started cranking out multiple films a year (instead of his father's system of one film every few years), to 2008 when he started having multiple flops a year and decided to re-tool.
How about this? In a comment, you can pick your favorite and/or your least favorite and/or the one you think was the biggest artistic risk, and you can say which one you most want me to review that I haven't reviewed yet!
Mere Yaar Ki Shaadi
Jimmy Shergill, Uday Chopra, and Tulip Joshi remake My Best Friend's Wedding and everyone forgets about it the next day.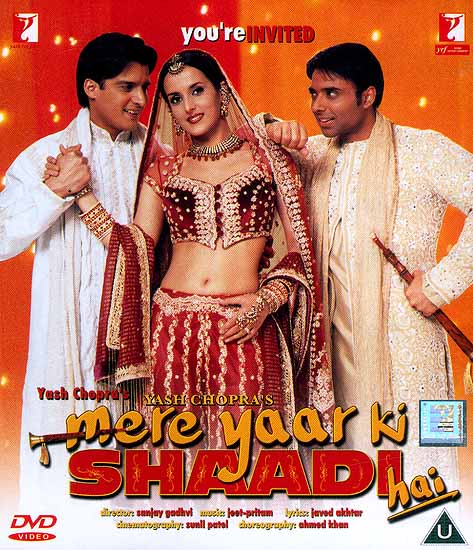 Another love triangle, Hrithik and Rani and Kareena in a Cyrano situation.
Yash Raj's first southern remake, and another Rani movie, and their first AR Rahman soundtrack.
When Harry Met Sally remade with Saif and Rani, which is kind of perfect casting.
Motorcycles, hot guys, great songs, the perfect movie!
Veer-Zaara
Yash Chopra returns to directing, not exactly a love triangle with Rani and Preity and Shahrukh. And really terrible old age make-up.
The best Ranishek movie, peak charming young people, and peak charming fun directing. Plus bonus Aishwarya item song.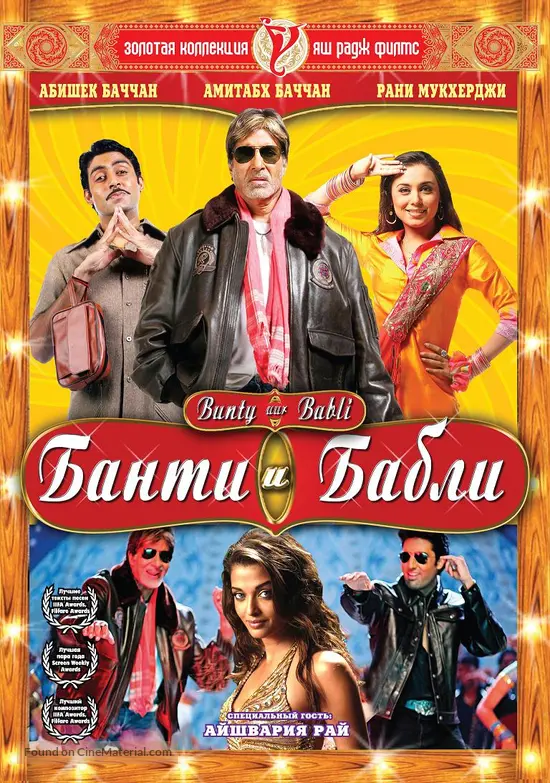 Salaam-Namaste
Preity and Saif, in a cute romance that takes a surprising turn. And also, Arshad Warsi.
Good, bad, and fun, Uday Chopra and Tanisha Mukherjee flirt in Canada.
Fanaa
Aamir and Kajol's only love story together! A bit of a strange and winding tale, but their chemistry is great.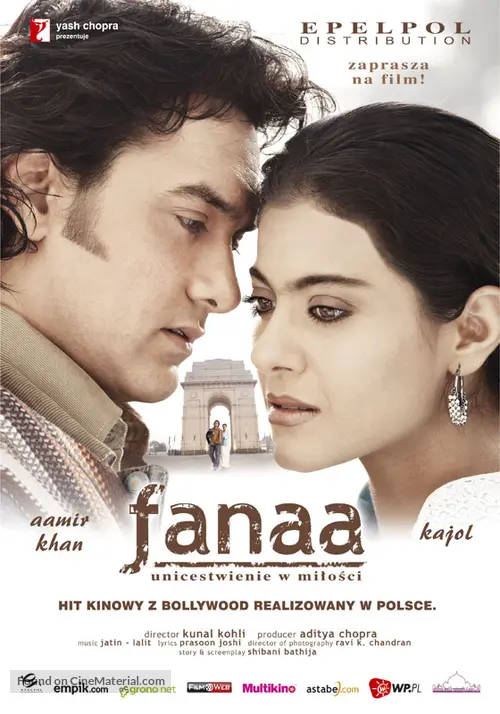 The biggest Dhoom yet! Trains, bungee jumping, Hrithik and Aish.
Kabul Express
The forgotten one. A songless drama about two reporters, Arshad Warsi and John Abraham, traveling to Kabul.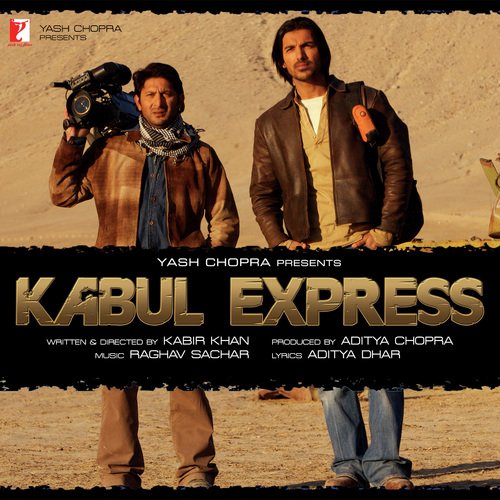 Ta Ra Rum Pum Pum
A dramatic remake of an American spoof comedy (Talladega Nights), such an odd concept. And there is an animated song sequence. That's it, that's the only nice things I have to say. Oh, and in some scenes I like Rani's hair.
Yash Raj's first sports movie! Successful commercially and artistically. And their return to the studio's main man, Shahrukh Khan.
Laage Chunari Main Daag
Rani, Abhishek, Konkona, and Kunal Kapoor! Worth a watch just for the cast. Oh heck, let's be real, worth it just Kunal Kapoor's hair.
Madhuri's big comeback that wasn't! But still a fun movie, with more great Kunal Kapoor hair. Plus early Irrfan Khan, Divya Dutta, and Nawaziddin Siddiqui.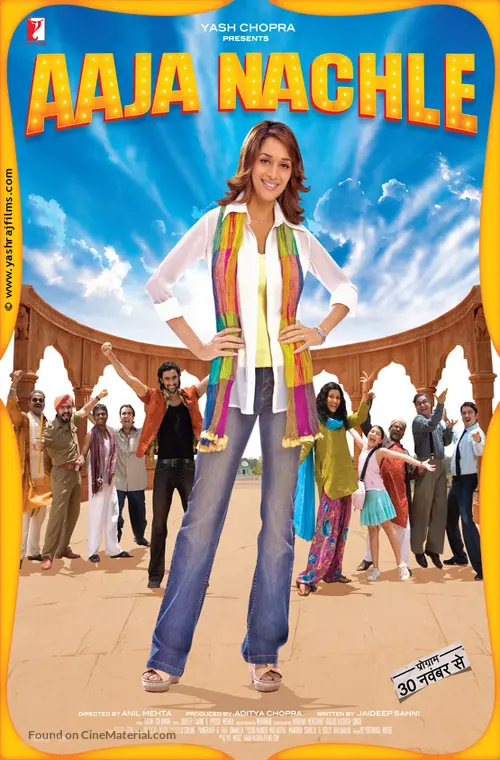 Yash Raj's first Victor Acharya movie!!!! Weird, epic, multi-starrer. Also, the first time Akshay Kumar and Anil Kapoor worked for YRF under Aditya's control.
Thoda Pyar Thoda Magic
Saif and Rani reunite for an odd remake of Mary Poppins.
Abhishek, Preity, Bobby Deol, and Lara Dutta, playing realistic NRIs, shopgirls and bootleg DVD salesman.
Bachna Ae Haseeno
Ranbir Kapoor finally makes a hit movie! And so does Deepika Padukone after a series of flops.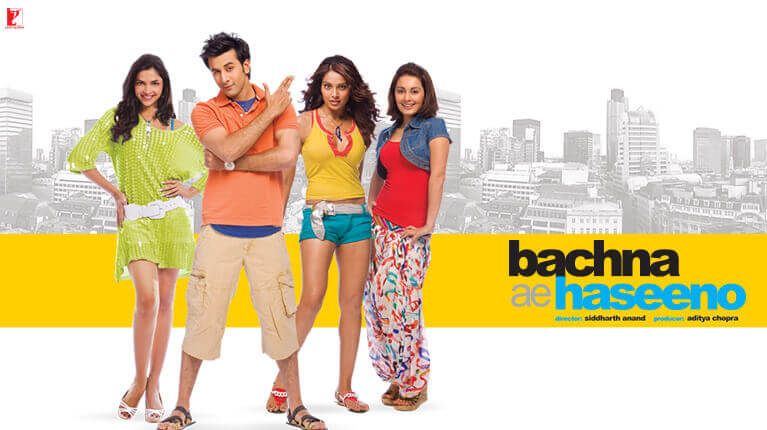 Roadside Romeo
An animated movie? With Saif Ali Khan doing the voices? This just sounds weird.
Aditya's return to direction, the string of flops just released forcing him into it. And Yash Raj's return to Shahrukh, again.
Of the films listed, let's see. My favorite would be a tie between Rab Ne Bana Di Jodi and Jhoom Barabar Jhoom, both romances that are magical because they take place in the real world with real people.
Least favorite would be Ta Ra Rum Pum Pum by a MILE. I hate those spoiled rich folks who think they are so special just because they lost all their money.
Biggest risk, Tashan. That is a strange strange movie with a lot of interesting meta-commentary on film.
And I won't answer the "which should I review" question, I will leave that for you all!