Part 2! Adi started out with a business plan of pouring the distribution and DVD money into multiple new small films a year. When that stopped working in 2008, he retooled, slighter bigger and more serious movies, and the occasionally REALLY REALLY BIG hit.
Okay, of these films, which is your favorite, your least favorite, the biggest risk, and the one you most want me to review?
New York
Yash Raj tries to go serious, a look at life in America under the Patriot Act. Also, Yash Raj's first film with Katrina Kaif!
Dil Bole Hadippa!
Shahid Kapoor's first Yash Raj movie, and Yash Raj's second sports film, not as successful as its first one. And yet another Rani starring role.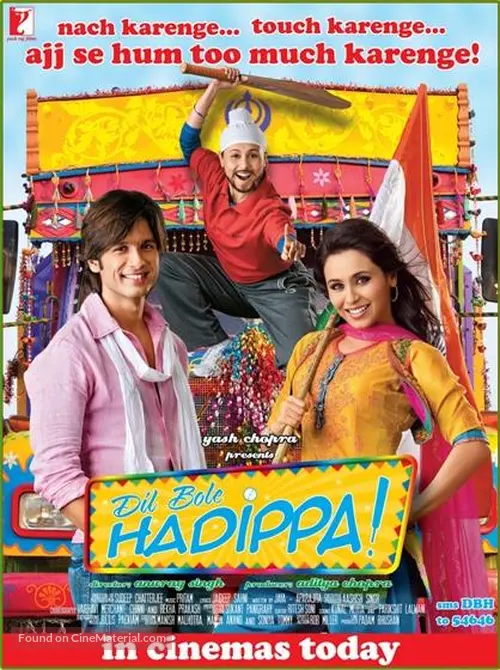 Rocket Singh: Salesman of the Year
Ranbir Kapoor's triumphant return to Yash Raj, this time in a serious role in an almost songless movie, and a starless movie not counting him.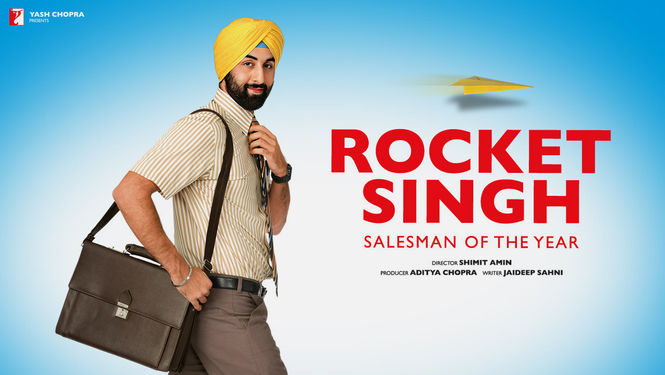 Pyaar Impossible
Okay, this is a really silly movie. Uday Chopra and Priyanka and Dino Morea and a strange kind of mistaken identity nerd-cool girl romance.
Badmaash Company
Does anyone remember this movie? No, right? Shahid's second YRF, and Anushka's follow up to Rab Ne, supposed to be a youthful heist movie but it really didn't work.
Lafangey Parindey
You ready for a one sentence plot description? "A boxer who fights blindfolded accidentally blinds a woman who dreams of winning a roller dancing competition and then becomes her partner and teaches her how dance blind". You weren't ready, were you?
YRF finally figured out how to do the hip cool youthful film! Partly because they found a director and writer and stars who weren't thinking about the formula, but just doing the best they could in this particular story.
Slightly less successful than the previous film, a little more formulaic. Also the first Katrina Kaif movie at YRF, and the first Imraan Khan YRF movie. And the first Ali Zafar film.
Ladies VS Ricky Behl
An attempt to regain the magic of Band Baaja Baaraat with mixed results, the two leads were back together in a similar rom-com, but one with a little more of a bite and less of a grounding. Also, Parineeti Chopra's first YRF film!
Ishaqzaade
A hit, both commercially and critically, the first one YRF had had in a while. Parineeti made her debut as a heroine and easily stole the film from her co-star, debutante Arjun Kapoor
Salman Khan's first Yash Raj film ever, and the start of a new era at YRF, the big BIG blockbuster masala films. It's not all romance any more.
Katrina Kaif's third YRF film in less than a year. And Shahrukh's first YRF film in over two years. And of course, most importantly, Yash Chopra's last big romance for which the studio pulled out all the stops.
Aurangzeb
Arjun Kapoor's second Yash Raj film, and the return of Jackie Shroff and Amrita Singh to YRF, long time favorites since the Yash Chopra era. But this is not a Yash Chopra film, a gritty dark complex thriller.
Shuddh Desi Romance
This is solidly in the Aditya Chopra vision for Yash Raj. Young attractive people having a young attractive romance. Sushant Singh Seth's first YRF film, and Parineeti Chopra's third.
Ek Tha Tiger was big, but Dhoom 3 was much much bigger. Besides the spectacle, there was hardly anything to it. The mystery, the relationships, even the romance, all took a back seat to the "you must see this on the big screen!" stunts. A new era for YRF, a big movie that required big screen viewing once a year and less time for those little fun films.
Now, out of these, here are my picks:
Favorite: Wow, I don't really like any of these! Somehow they all feel like they are trying too hard, either trying to be young and hip, or trying to be Epic and mindblowing. If I am stuck with only these to choose from, I guess Ek Tha Tiger? There is a kind of sweet freshness to it.
Least Favorite: A lot of competition in this category!!!! I think Rocket Singh? I know that will be controversial, but it just feels like it is trying too hard to be different.
Biggest Risk: Okay, I want to say Lafangay Parindey (he boxes BLINDFOLDED!!!!), but I think really it is the first one, New York. A movie that looks at the flaws in the diaspora experience and confronts the way state enforcement creates terrorism.