This is exciting, because we are definitely at another turning point after Thugs. And, in a lessor sense, Sui Dhaaga. Aditya's system of small serious films mixed with big big BIG films is no longer working and he is going to have to come up with something new to entertain us.
Okay, of these, which is your favorite, your least favorite, the biggest risk, and the one you most want me to review?
Gunday
Yash Raj's Gayest movie! Possibly the gayest movie of all time. Oh, and Ranveer Singh and Arjun Kapoor joint third film for YRF.
Bewakoofiyan
Ayushmann Khurrana's first film for Yash Raj, and Sonam Kapoor's first film for Yash Raj, and a definite miss-fire. A faux-progressive farce about a man who is nervous about marrying a woman with a better job than him.
Mardaani
Rani's triumphant return, post marriage to the head of YRF. It's the kind of movie that only gets made when you are married to a producer, and that's a compliment. Risky, strange, hard to promote, a gritty cop drama where the gritty cop at the center is an angry short curvy woman.
Parineeti Chopra's 3rd Yash Raj film, and Aditya Roy Kapoor's first. A nice small romance with local humor. And coincidentally, also Yash Raj's first all Muslim romance.
Kill Dil
Yet another Parineeti Chopra movie! And Ranveer in another bromance, this time with Ali Zafar. Yash Raj was really trying to make a new formula work. Only this wasn't formulaic enough, a strange assassins love triangle with Govinda trying to make a comeback as the big bad.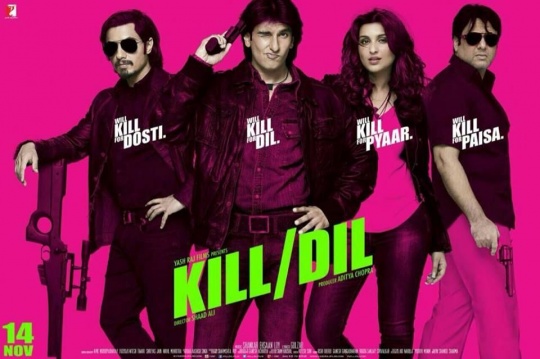 Dum Laga Ke Haisha
And finally, Aditya finds his new groove! A little movie with a tinge of nostalgia for India's cozy small town past, and two talented experienced actors with more talent than just charm.
Something totally different! Sushant Singh Rajput and a bunch of odd Bengali actors, in a period drama that is consciously not patriotic, or full of machismo, based on a beloved Bengali book series.
Shahrukh returns for the first time in years, and Aditya pulled out all the stops to welcome him back. A strange hard to watch brilliant role that only he could play.
The second BIG film of the year for Yash Raj, after the ambitious flop of Fan, they played it safe with a nice patriotic sports movie/love story, starring the reliable Salman Khan and the familiar Yash Raj actress Anushka Sharma.
Meri Pyari Bindu
An attempt to recreate the magic of the small town nostalgia flavor, but it was a bit too strange to work. Or maybe Parineeti Chopra just felt too glamorous to make it work?
Aditya's comes back! His last film was an attempt to rescue the studio, this is an attempt to take advantage of the studio's success by making the movie he wants to make. It's a French farce in which love is complicated and does not run smoothly, with two lead characters who are not very much like a "hero" or a "heroine".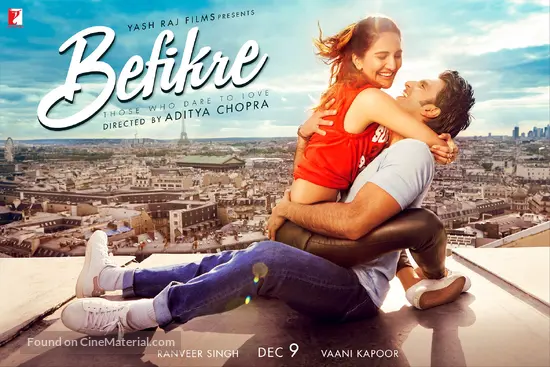 Qaidi Band
I don't know what this was. An attempt to launch two more newcomers, but this time instead of letting the film and their performances take the lead, the newcomers were made the center of it all, and no one really cared about them.
A big hit, and yet it doesn't feel like a "Yash Raj" film. More about action and politics than about the relationships between the people. Although it does still have Katrina Kaif, Yash Raj's most favorite actress.
And this is where Yash Raj official lost its way. Two talented and popular actors, a great story with a nice setting, good songs, even a good promotional campaign. And yet, somehow, it doesn't work.
And here's where it all goes terribly terribly wrong. Fan was a disaster, but they had Sultan coming up to save them and cover the losses. With Thugs, there is no great white knight to save them. Time for another new creative plan!
Oh, and my picks!
Favorite: Daawat E Ishq. It's just a very well-made movie, in addition to being an enjoyable one.
Least Favorite: Tiger Zinda hai. Just really don't like the action-action-action vibe.
Biggest Risk: Fan. No contest.