Well, this is heartening! In India (shockingly [sarcasm]) Super 30 is doing well in multiplexes and poorly on the mass circuit. Because poor people don't like movies about poor people, rich people like movies about poor people. But Super 30 is also kind of DOA overseas! Wooo for the global market! Realm of taste and common sense and not being interested in poverty porn! (figures from bollywoodhungama)
In the US, Super 30 released on 317 screens, which is higher than the last film of all 3 Khans. And it made only $2,232 per screen. Oh Baby on 84 screens made slightly less than that. Article 15 on 33 screens in week 3 made about $1,500 per screen. And Kabir Singh on 43 screens made about $1,300 per screen.
In Canada, Super 30 made about $4,000 per screen on 35 screens, which is a high screen count for Canada but a low per screen. In the UK, 85 screens and $1,200 per screen which is a high screen count and on the low end per screen. Australia, 53 screens and $3,207 per screen which is SHOCKINGLY low. Super 30 also released on 15 reporting screens in Germany, 11 screens in Norway, and 3 screens in Portugal.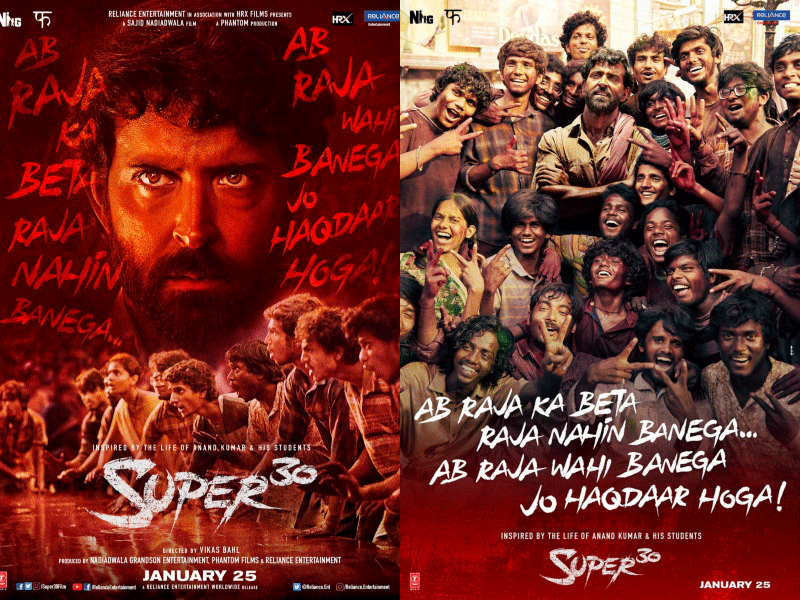 Remember when Reliance did their "investigation" and "cleared" Vikas Bahl in the most transparent manner possible? And I was wondering why they were even bothering to put in all this effort for a random director? This release is telling me why.
Reliance, for whatever reason, really really believed in this movie. Those screen counts above, that's bonkers. And stupid, since the per screen take just doesn't justify the numbers. Plus it released in Germany, Norway, and Portugal? What is up with that?
I am assuming that Reliance has some very favorable rights deal for this film, that's usually what it means when a company pushes content this hard (see also: the ten million ads for "original content" you have to wade through every time you turn on Prime or Netflix). And now I am wondering if Vikas Bahl had some kind of hold on those rights which made them want to make nice to him so they could do this kind of massive release and reap massive profits.
This whole thing looks like Reliance trying to take a leap into a new sort of global market. They got a big star they could control (Hrithik doesn't insist on co-producing and retaining rights like the 3 Khans, Akshay, Ajay, really everyone else at his level), and the sort of Poverty Porn that they thought would do well globally. And then they started leveraging up their content, setting the stage for a record breaking release into new markets.
I guess it's a qualified success, I don't think any of the theaters actually lost money. And Reliance did manage to break into new markets (seriously, Portugal?). But it's too bad that this movie is the one they chose. The whole "dirty starving children" thing apparently just does not have traction overseas. They would have done better to give this kind of release to Article 15, which is still holding on remarkably well. Although Hrithik is better than I thought! Considering the way the box office is dying overall, and that he hasn't had a hit film in like 4 years, this is quite respectable. Good on you Hrithik! Bad on you Reliance and your business decisions and making deals with the devil! But Good on you Hrithik!