Urgh, I hate responding to stuff! It's always so mean, picking apart some other writer's words. But in this case, it is hate speech that has been given a platform by a site I respect and which I know many of you read, so I feel a moral obligation to discuss it. (thank you for the link Alisa! Otherwise I would have remained ignorant/the article would not get the response it requires)
There's a lot of writing on Indian film I disagree with, but it is rare for me to actually call something out. If it is from a source that is obviously going to be terrible, that I will assume no one takes seriously enough to be dangerous (for instance, the TOI reviews), I won't waste the time trying to point out the obvious. If it is sincere and well-intended, I will let it go and hope the writer does better in future.
But in this case, it is an article from a source that is generally respected, that has influence in the world among opinion makers. It can be legitimately dangerous if it presents inaccurate information. And it is from a writer (and editors) who clearly did make even the smallest attempt to learn more about this topic before publishing a piece. They did NOT try their best.
Here is a link to the original article: https://www.filmcompanion.in/war-yash-raj-films-embraced-gay-desire-hrithik-roshan-tiger-shroff
Here are a few quotes I want to pull out to start:
" a homosexual reading of the film, War"
" The chemistry between Kabir (Hrithik Roshan) and Khalid (Tiger Shroff) felt palpably homoerotic "
" Most gay relationships have a wide age gap, the older partner playing both mentor and lover to the younger one who is often coming to terms with their sexuality, shedding the internalized homophobia, and the gearing up towards a confrontational coming-out "
" Shahani felt this film's homosexual agenda was quite apparent. "
" Shahani and his partner stared at each other in the theater- is this movie actually about… gay men? "
" This reading of gay desire, too, comes from that. When a production house that has peddled in heterosexual coupledom collaborates with some of the most bankable stars of our time to produce a thinly veiled gay love story, we'll take what we get. "
" In subtlety…lies the dignity. "

Here are the issues with those quotes.
First, there is the reliance on the words "homosexual" and "gay" rather than "queer" or "same-sex". Saying "a homosexual reading" means, what, gay men are the only ones who can see the film that way? This is what "queer" is for, it means a general description of a way of interpreting art that does not follow the typical gender binary and man-woman romance format. Saying "homosexual reading" is like saying "womanly reading" rather than "feminist reading".
Similarly, "homoerotic" means sex. As in, Hrithik and Tiger's relationship in the film is clearly and only erotic. Versus saying their relationship felt palpably "romantic". Would you say that the relationship between Katrina and Ranbir in Jagga Jasoos felt "palpably erotic" or would you simply say it felt romantic?
The phrase "homosexual agenda" was used in the context of describing an impression of the film passed on to the author from an acquaintance who researches LGBT issues. I feel safe in assuming that is not a phrase the acquaintance himself would have used, but rather the author's translation of what he said. "Homosexual agenda" is hate speech, pure and simple. I am going to assume the author was unaware of the history of that term, how it is a phrase used to describe an imagined conspiracy of queer people against the rest of the world, and how that imagined conspiracy was used to excuse terrible acts of hate. I am going to assume the author used the phrase simply because he had heard it somewhere before and thought it was correct. But ignorance is its own sin. By repeating hate speech without interrogating it, you help it maintain legitimacy. I am shocked that someone writing a professional piece would use such language, and that a professional website would publish it.
And then there is the other sentence describing the experience of this acquaintance when watching the film. Is this film about "gay men"? No, it isn't. Nor is Dilwale Dulhania Le Jayange about straight men. Or Sultan about Muslim men. A film can't be "about" an essential element of a character's identity. That is, it can be about "the gay experience" or "the problems faced by Muslim men in India today". But saying it is merely "about" a single aspect of the character's identity just reveals that for this particular viewer, that aspect is all they can see. They don't see a romance, or an action film, or a coming of age story. The just see GAY in big blaring colors that cover up everything else. This is not a film about "gay men". This is a film about "two men falling in love". Or a film with two main characters who might be gay.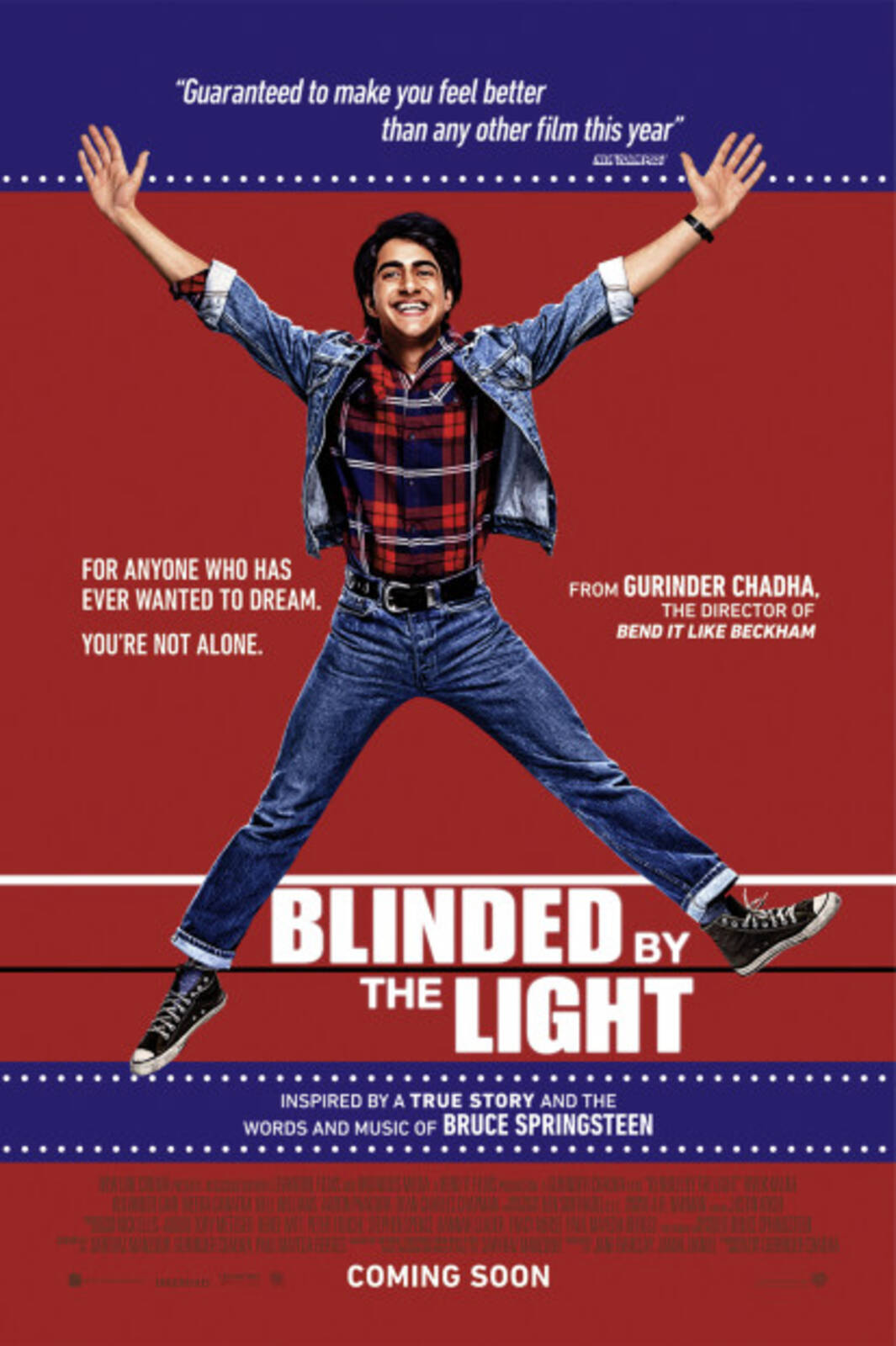 And then we come to "gay love story". Why does it have to be a gay love story? As though "gay" is an adjective that changes it from a "normal" love story to a "gay" one? Why can't it be a "love story between two men"? Or, simply, "a love story"?
And then there is the conclusion. "In subtlety…lies dignity". Okay, now I understand. This author is uncomfortable with obvious films, with stories in which men kiss, or dance together. They can be gay of course, he has no problem with homosexuals, so long as they don't rub it in his face.
I could have overlooked all of those other examples. Tone and word choice can be accidental or misinterpreted (although "homosexual agenda" is pretty terrible). I myself, I am sure, have said phrases off and on that are not quite right in my own writing.
But there is one example that made me sit up and take notice. Which is so incredibly out of bounds and dangerous that Film Companion should issue both a retraction and an apology immediately:
Most gay relationships have a wide age gap, the older partner playing both mentor and lover to the younger one who is often coming to terms with their sexuality, shedding the internalized homophobia, and the gearing up towards a confrontational coming-out
"Most gay relationships"? Like they are this specific subgenre that we can identify and categorize in the same way we would any other rare and aberrant behavior???
"the older partner playing both mentor and lover to the younger one who is often coming to terms with their sexuality ". So, gay men are pedophiles? Is that what we are saying here? Or if not that, something frighteningly close to it.
"shedding the internalized homophobia, and the gearing up towards a confrontational coming-out". It's nice to know that every single gay man in the entire world has the exact same journey to follow. Every gay man has internalized homophobia. Every gay man will have a confrontational coming out. That the norm is that gay men will be hated, and will hate themselves. Luckily, they have their much older lover to groom them, seduce them, and eventually welcome them to the homosexual agenda.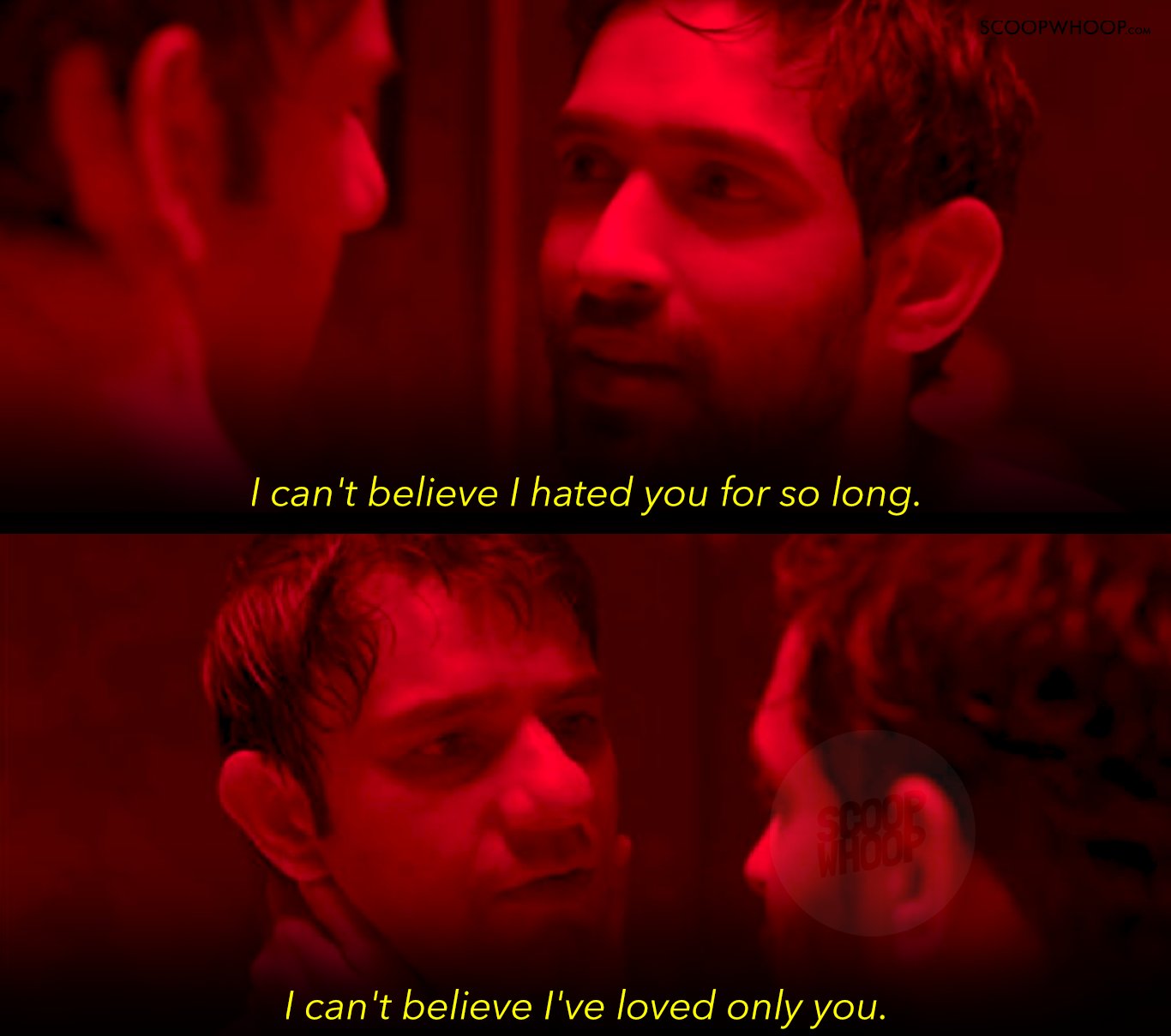 I have no idea what strange hate-filled medical text the author pulled that statement from, or perhaps it was words of wisdom passed around locker rooms. In any case, it is not a statement that should have passed through the hands of any editor, and made its way into print on a website that claims to be more than a right wing mouthpiece.
It is the hate speech that bothers me most in the article, but the actual content of it is also disturbing. The article argues that War is an unusual film because it presents a relationship between two male leads which could be read as romantic, for the first time ever in mainstream Hindi cinema. Maybe for the author this was the first time, but for people who have any sense of the LGBT community, either as a member or an ally, this is part of a long long LONG history of Indian film. I had no idea of the blindness that was possible, even among a young educated urban person who writes for a film website. The article specifically argues that:
Yash Raj was finally coming out of the closet
Here are the YRF films that have been wildly accepted as inviting a queer reading:
Silsila (Amitabh and Shashi shower together and make a joke about dropping the soap)
Yeh Dillagi (Saif and Akshay were such a popular romantic pair in the 90s, Ashok Row Kavi wrote an article about it and Saif supposedly punched him for it)
Dhoom (the bromance between Uday and Abhishek)
Jhoom Barabar Jhoom (Preity's best friend is gay with a crush on Bobby Deol)
Tashan (Saif and Akshay, again)
Dil Bole Hadippa! (Rani and Rakhi Sawant have a sexy love song together)
Gunday (the film invites a queer reading to such a degree that the two stars joked about it on the promotional tour)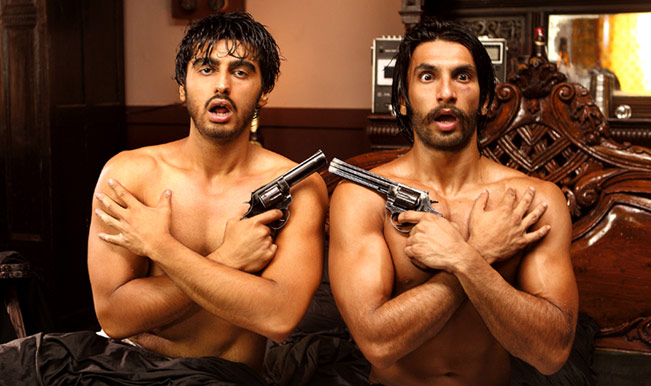 The queerness of those films varies, but Silsila and Gunday at least are unquestionable. To ignore them, to not even reference them, tells me that the author of this article is entirely closed off from any sense of the queer community in India, and queer film watching.
I find that both alarming, and fascinating! That there is ignorance of such depth it does not even realize its own ignorance. That there was no author at the site better qualified, that this author and his editors never realized the massive gaps and inaccuracies, that this whole arena is so completely unknown.
If I ever need to try to explain to someone in the West how shockingly amazingly blind even the most educated urban and progressive Indian person can be to LGBT issues, I can site this article. So in that way, I am glad it exists. But in every other way, not.