So many things happening without my supervision! I'm going to try to summarize them all and we can decide if they are good ideas, or bad ideas.
Kartik Aaryan and Sara Ali Khan Dating
Well, I don't want Sara tying herself down this early in her career. On the other hand, the age difference isn't bad. He's 28, she's 24 or 25. She lived in New York and finished school at Columbia, he lived alone in the city while trying to get his career up and going, so they both have similar life experiences (neither of them coming straight from their parents' house). And she's snappy and smart in her interviews, and he's snappy and smart in his interviews. As an actual relationship, I think I am okay with it so long as they don't rush into anything.
As a fake relationship to promote their movie, I am less interested. I think relationships to promote films are a stupid idea, it makes the audience trust celebrities less when we realize they are lying about such a central thing. So I am landing on hoping that it is real, because I wouldn't like them if it was fake.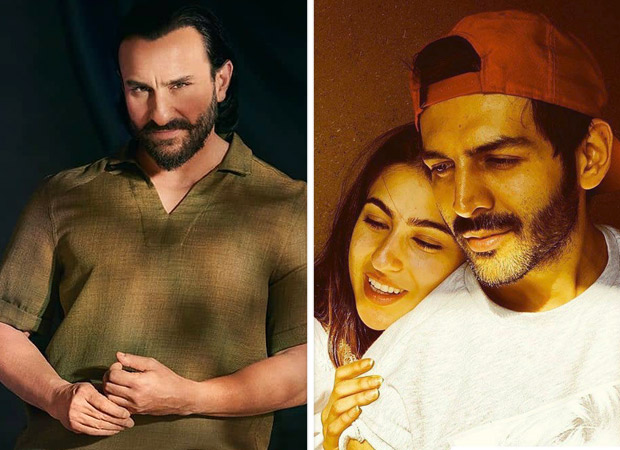 Amitabh Hospitalized for Liver
Obviously a good idea to go to the hospital when your liver fails, nothing to consider there. But Amitabh has also chosen to keep this pretty quiet. Or else his family has. His liver has been 75% damaged since 1982 and he's been quietly chugging along without complaining about it. Story says, he was taken to the hospital at 2am on Tuesday which sounds like it was an emergency situation. But he is still posting on twitter, there isn't a ton of media coverage, and no celebrities are visiting him besides family.
What do you think, smart decision on the part of the family to keep this quiet and calm, or should they have accepted Amitabh is a celebrity and issued an official statement? Is this going to backfire in the long run if he doesn't get out soon and starts missing appearances and stuff?
Alia and Ranbir are in Manali, Still Shooting Brahmastra
Well, this whole thing is a terrible idea! Except going to Manali, it looks pretty. But Alia and Ranbir shouldn't be working together or dating, Brahmastra should have been finished literally years ago (or else never started to begin with), and the fact that the shoot is still going is INSANE. I disapprove of ALL of this.
What do you think?
Rajkummar Rao in Chupke Chupke Remake
I love the original Chupke Chupke, so I am conflicted. On the one hand, how dare they try to remake perfection? On the other hand, the professor who pretends to be a chauffeaur in order to trick his pretentious brother-in-law is a perfect Rajkummar role.
What do you think? Good or bad idea?
Alia Bhatt to Play a Madam in a Bhansali Movie
This sounds WEIRD!!!!! Alia is confirmed to be in a movie directed by Bhansali, which makes sense once Inshallah fell apart that they might look for another project together. But supposedly the project being considered is a biopic of an influential Bombay madam. Sold into prostitution at a young age, eventually rising to power. So either it is the early part of her life (when Alia would be age appropriate) which means we will get the Bhansali view of prostitution as a lovely elegant profession. Or we will get the later part of her life, which means Alia playing an older powerful madam which doesn't seem right either. What is happening here?