I love thinking about Zora Sehgal, because she is a great person for "you are never out of time to try something new". Right now we are all going "oh darn, I missed my chance to do ____ (trip, graduation, whatever)". And here's Zora to go "no no no! Whatever it is, it can still happen, at any point. Your life is full of opportunities, always."
Usual Disclaimer: I have no special knowledge, I don't know these people, this is just how it looks based on publicly available information.
Zohra Sehgal was born into a family that sounds like something from a fun children's book. 7 kids, big house in the country, they all ran wild together. She climbed trees and ran through fields and basically did whatever she wanted. As a teenager, she and her sisters we sent off to college in The City, a strictly all female college but also an excellent one. The invited male lecturers had to speak from behind a screen. Zohra still enjoyed herself, I am picturing raids on the kitchen and late nights giggling in the dormitories and so on. But then her older sister was married off, and marriage looked like NOT fun. Her sister returned home, marriage failed, Zohra went "blech! Marriage sucks, I'm gonna find something more interesting than that."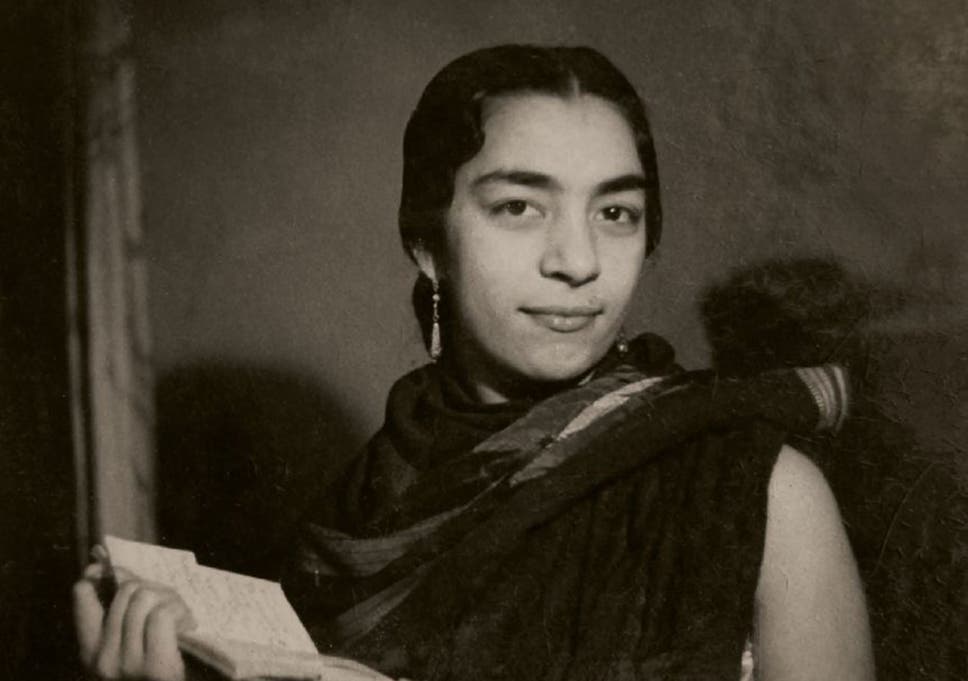 Simple thinking says "well, Zohra, you were born into a wealthy Muslim landed family in North India in the early 20th century, you have to marry a man from another wealthy Muslim family in North India and stay in Purdah and maybe read interesting books and things to keep yourself entertained". Zohra rejected that simple thinking, and so did her family. I love this, the same family that sent her to a strict Purdah college (which was the wish of her dead mother), also said "oh, you want to go off and have a fabulously adventurous life in Europe? Okey-dokey!" It is possible to have that, a family that has a nice mix of thinking. They weren't necessarily thrilled about her skipping marriage and going off for adventures, but they went along with it. Her uncle in England found an acting company she could train with and made arrangements to bring her to England.
Zohra's uncle came to India to pick her up and then they went off, by car, from Lahore to Europe. Drive through Iran, Palestine, Syria, and finally Egypt, where they got a boat to Europe. On my last car trip, I went to an outlet store in the far suburbs which is basically the same thing.
After successfully getting to Europe, Zohra stopped off in Germany to visit her aunt. Her Cool Aunt (this aunt is my model of auntness) took her to an audition for Mary Wigman's modern dance school (Mary Wigman being one of the inventors of modern dance), where Zohra absolutely KILLED and was given admission (despite having no training before this). Her family moved her in with their friend Countess Liebenstein (who never had children and left all her money to her dog) and she stayed in Germany to finish out the course.
So far, Zohra went from "well of course she will properly get married" to "no, she's going to England to stay with her uncle and study acting with someone her family found" to "no, she's going to stay with a German Countess and study modern dance". But the twists, they keep coming! While studying in Germany, Uday Shankar's Indo-Western dance troupe came to perform. She saw them, she loved them, she snuck her way into Uday Shankar's dressing room and danced for him and convinced him to offer her a place in his troupe. She intended to join them in India after she finished her German course, but then he sent her a telegram "Leaving for Japan, can you come?" If I got that telegram, I would of course have responded "no, I can't possibly". But by this point it should not surprise you that Zohra responded "yes, of course!" and immediately left for Japan.
Zohra was 23 at this point, and she spent the rest of her 20s as the lead dancer of Uday Shankar's modern dance troupe, performing all over the world. Japan, Europe, the US, EVERYWHERE. This is obviously the most exciting thing she will ever do, right? Now she's done? She'll get married, settle done, and show her scrapbook of fun youth to her kids?
Ha-ha, NO! Zohra came back to India with Uday to teach in his new dancing school. And at this point, she met a man she wanted to marry. One of the students at the school, 8 years younger than her, and the wrong religion (Hindu). Sexy, right? She convinced her family to go along with the marriage (at this point, she must have worn them down pretty hard), and everyone was very excited for their wedding. Including Nehru, because of course Nehru adored her just like everyone else. Only he had to miss her wedding because he got arrested the day before. Gosh darn British, spoiling all the fun!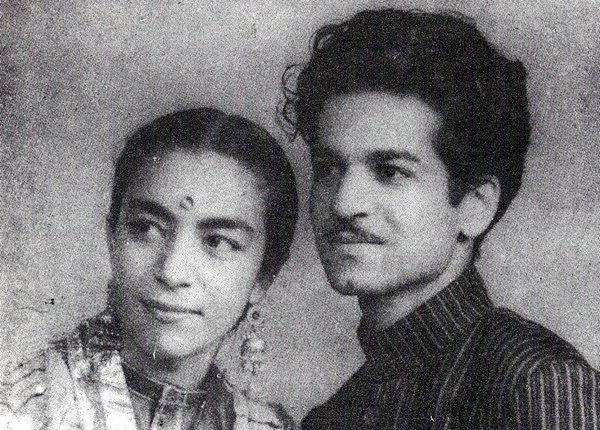 Zohra and her husband set up their own dance school, had babies, and life seemed calm. But history overtook them, this was now the 1940s and Independence was arriving in India. Their North Indian dance school was shaken by the coming storm of Partition and they got the heck out (very smart) in advance. Good news is, Zohra's younger sister and fellow rebel was now the lead actress at Prithvi theaters (Prithviraj Kapoor's theater troupe). So they jumped off to Bombay where Zohra switched from dance to acting and joined the socialist theater collective IPTA, where all the best people of Bombay worked. And spent half the year touring with Prithvi. For 14 years, they lived a fabulous exciting Bombay in the 1950s life. Her husband switched to art design and direction for films, Zohra worked in the theater and also choreographed dance numbers for Raj Kapoor and Guru Dutt in their classic films (Guru Dutt would have been her old friend, since he also danced with Uday Shankar for a bit). Basically did cool things with cool people.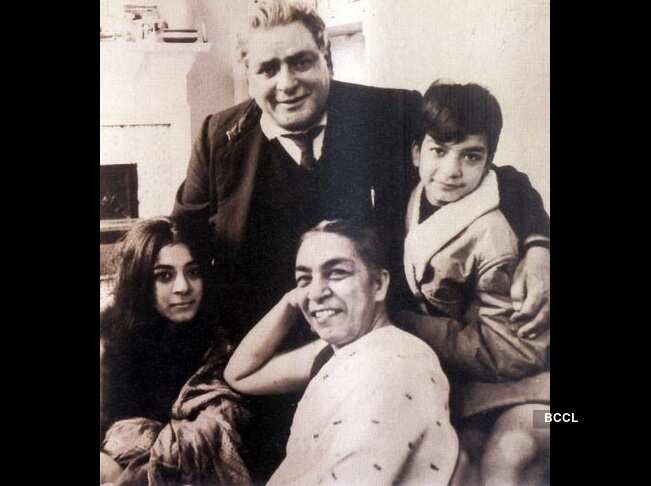 And then in 1959, Zohra's husband suddenly died. Well, that's it! Life over! She's now 47, and widowed, might as well pack up and go back into Purdah. And she did kind of do that for a bit. She left Bombay and moved back to Delhi and got a teaching job at someone else's dance school. Nice boring old lady, right? But after 3 years of grief, she started to get itchy again. Off to London!
She started slow (for Zohra) in London, just teaching at another dance school. But life kept happening to her, next stop was being offered a small role in a BBC show. Zohra made her film/television acting debut at age 52 in a small role in a Kipling based show. And then she was in 4 episodes of DOCTOR WHO!!!!! So if you ever have the question of "what person both worked on stage with the Kapoor family, and was in Doctor Who?" the answer is "Zohra Sehgal". Then she was given a lead role in a small BBC comedy about an Indian family for 2 years in the 70s, when she was 65. Culminating of course in The Jewel in the Crown, massively popular and successful BBC series where she played the elderly Lady Chatterjee. At age 72, Zohra became the go-to "old Indian lady" for the new diaspora filmmakers of England. Kind of funny, back in the 1950s she was part of this young rebellious crowd questioning artistic society in Bombay, and now here it is in the 1980s and she's in My Beautiful Laundrette in London part of another young rebellious questioning artistic society.
Now that Zohra is nearing 70, you probably think her life/career changes are over, right? She's going to be a nice lady on the BBC living in London forever. NO! Of course not! In the 1990s, back in India, she recited poetry at a memorial for Uday Shankar (organized by his brother Ravi Shankar, yes that Ravi Shankar, yes Zohra probably met The Beatles). It was a huge hit. Time for a new career! In her late 70s and early 80s, Zohra began traveling South Asia reciting poetry. Oh, and she also went back on stage with her sister in a play that traveled India, Pakistan, and the US ("A Granny for All Seasons", I would very much enjoy watching this). And finally, in 1996, she made her onscreen debut in Hindi film. Age 84.
Zohra acted in Hindi films for 11 years, from age 84 to 95. You saw her in Dil Se, Hum Dil De Chuke Sanam, and Veer-Zaara among other movies.
At 95, she retired. Sort of. Still made appearances and gave interviews and things but was beginning to slow down a bit. In 2008, the United Nations named her "Laadli (girl in Hindi) of the Century" which seems fair enough. And in 2012, she became the Longest Living Actor to Have Been on Doctor Who.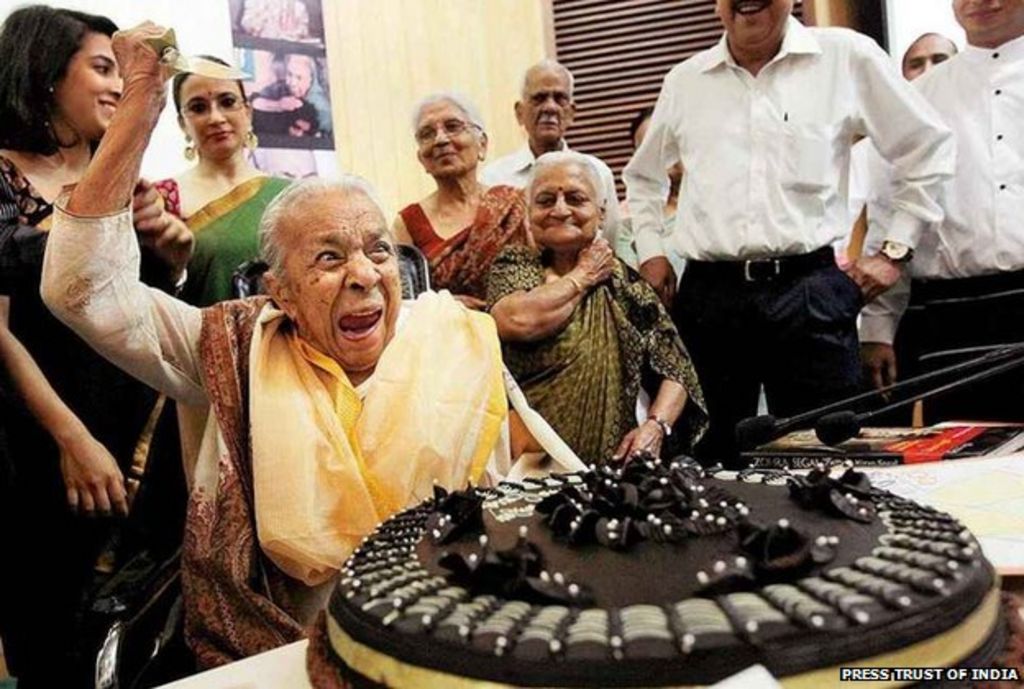 In 2014, she died, at age 102. She wanted to be cremated and buried without any fuss. In fact, she told her family that if the crematorium was in a hurry, they could just "flush the ashes down the loo".
So that's Zohra! She started out life as a happy spoiled rich girl, changed to be a European dance student, then the lead dancer in an Indian troupe, then a stage actress and filmmaker, then a British TV actress and personality, then a traveling poetry performer, then a Hindi film actress. Along the way she was also a wife and a mother, and a grandmother and a great grandmother. And a sister, and a friend. And a Doctor Who actor. And a Merchant-Ivory actor. Really the only thing she missed out on in life as having Jawarlal Nehru at her wedding, he was arrested the day before and had to miss it.