This started out just being "interesting mothers" and then I realized it was all non-biological and just went with that. Interesting there are so many, isn't it?
Sridevi is a stepmother in this movie, which matters to everyone except her. Her teenage stepdaughter resents her, her husband tries to pretend there is no problem which just makes it worse, and Sridevi keeps calmly moving forward treating her daughter as a daughter and ignoring what the world says about their relationship, or even what her daughter herself says. It's a dark revenge thriller movie, but Sridevi's study stepmother/mother love is a bright spot in the center.
Such a lovely movie! Sweet naive Tovino Thomas was raised by a loving single father. He knew his father had been married 3 times but didn't know which woman was his mother, after his father's death he takes off on a journey to find a "mother". The trick ending is that the person who is biologically his mother may not be his mother in reality at all. A sunny happy movie about two lonely people who want love finding it in each other.
Kannathil Muthamittal/A Peck on the Cheek
Such a great adoption movie! There are two mothers in it, the one who raised and loved the baby, and the one who loved her daughter enough to give her up. It gets the tragedy and the hope of adoption, the terrible circumstances that would make a woman give up her child, and the love that is there in the new family and new life for the child. Megatears.
Jaya is a quietly fierce mother in this, holding her whole family together by the skin of her teeth, and seeing absolutely no difference between her youngest adopted child and her two older biological ones. It's a romance, and a love triangle, for Jaya's oldest daughter. But it's also all about Jaya and how she opened up her mother's heart in a way her family doesn't even understand.
A really unusual mother/son bond in this, they call each other by their first names, they fight, he barely obeys her, and they are only a dozen years apart in age. But she is the one who cared for him and loved him since childhood, so she is his mother in every sense that matters. When times are tough for him, when he gets in trouble, she steps up with the full power of any mother to protect her son, while managing to respect the needs of the other mothers in the world. A very nice film, an interesting film, you should all watch it.
This is a sweet romance in two parts, first when the hero and heroine are young and in school and in love, and later when they are both non-traditional parents to young people who help them find each other again. The non-traditional parent part is just a small part, but that alone is interesting, that it is such a small normal part of their character instead of a big deal.
Becoming a mother is only at the end of the film for our heroine, and it is her happy ending. After being alone and sad for most of the movie, she reaches out and helps another person, which leads to her being given the responsibility for a child and finally finding happiness unexpectedly in motherhood. It's really a lovely winding story that takes her to a surprising happy place.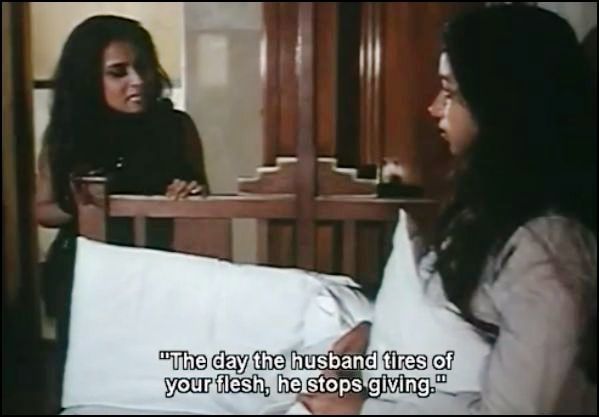 Tamanna
If you are lucky enough to be fluent in Hindi, you can watch this movie on youtube. I am not that lucky so I still haven't seen it, but it is a fascinating different take on adoptive motherhood. The mother in this case is Paresh Rawal, a Hijra, who finds a baby abandoned in a trash bin and raises her. When she reaches adulthood, she must choose between her respectable biological family and her unusual adoptive mother.
Kabhi Khushi Kabhi Gham
There is so much in this film, it's easy to forget that it's also an adoption story. Jaya is a mother by adoption and by birth to her two sons, but the way she loves them is unrelated to that and more related to simple mother-son bonds that vary between the older and younger child. In contrast, her husband Amitabh struggles with the adoptive and biological identities, and so does her son Shahrukh, while Jaya and her other son Hrithik struggle with their struggle.
Honeymoon Travels Pvt. Lmtd
The stepmother section here is so short, but so nice I can't resist it. A middle-aged marriage that a teenage daughter resents, until she runs into them on their honeymoon in the middle of her own rebellious motorcycle trip, and discovers the warmth of a stepmother just as her first boyfriend breaks her heart.