Yes, a NEW review! For my fellow ELKDTAL megafans! I've watched it, I don't know, at least 6 times since my theatrical viewing. So I've got more stuff to say and more stuff I noticed since then. Oh, and this whole review is SPOILERs, so only read if you've already seen the movie.
This is a movie made out of love, and about love. It deals with a minority community not from the side of "us" versus "them", but "we". Our queer heroine isn't here to educate her family or prove a point to greater society, she is here to be a person who is part of a family and part of a society and that family and society are supposed to love her and help her with whatever she needs, just as she helps them when they need something. This movie isn't here to educate us either. It doesn't bother to give lectures about history or laws or try to prove somehow that queerness is not "unnatural". It just asks us to love people, all people, because they deserve to be loved. There is nothing to prove, there is no need for a lecture, the truth it proposes is so simple that we know it by heart, through our hearts, not our minds.
Queerness is unique in terms of minority identities because it can manifest itself in any family. You are born upper class, or lower class, a "good" race or a "bad" race, male or female, and then as you mature suddenly this new aspect of yourself appears and you lose your place of birth, you are left to suddenly fall into a different less-than group. You don't have a choice about staying where you are or falling into the cracks, not really. To chose a proper life is to choose misery and in many cases, death. The funny thing is, your family does have a choice. If they disown you and cut you out of their lives, they get to maintain their proper status. You are the only person who carries that stain, not them. In the very tight family culture of India, there's the added burden on the queer person that if they take all the misery and darkness into themselves, they can hold that poison away from their family. Their life, sacrificed for the lives of those they love.
A Queer person is already carrying the heavier burden, they are starting from the point of knowing they are the problem and the solution is to kill themselves (metaphorically or literally). When they are a queer woman in Indian society, that message is doubled. You are already not supposed to exist, a burden on your family, your desires (sexual and otherwise) unjustified and unwelcome. The solution to queer social issues is not to say "Queer person, why don't you carry a heavier load? Why don't you also take on the job of educating your family, changing society, fighting your battles?", it is to say "I love you, let me share your load with you."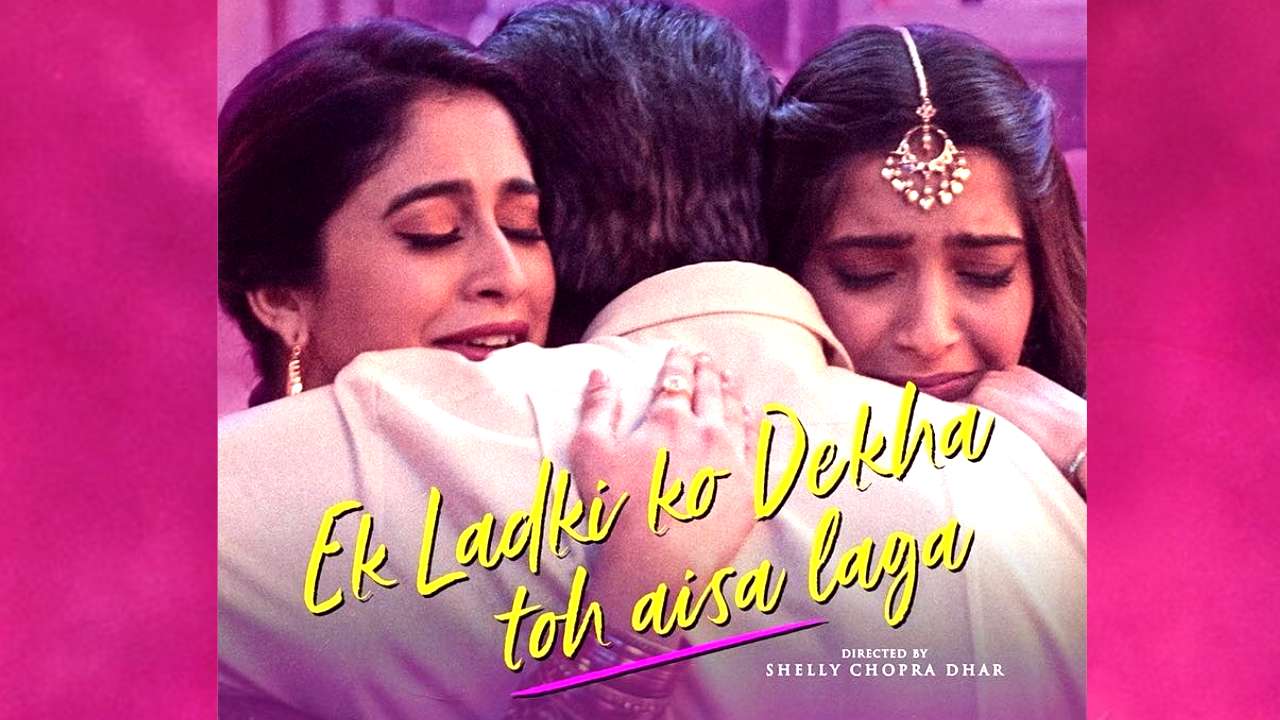 And that brings me to this movie. So far as I can tell, only one person involved in this film is Queer. The 4 leads, Juhi and Anil and Sonam and Rajkummar, are all in long term love relationships with someone of the opposite sex. The writer/director Shelly Chopra Dhar is married to a man. The producer Vidhu Vinod Chopra is married to a woman. Only the co-writer Gazal Dhaliwal is Queer, a transgender woman.
I know there is a rumor that Sonam "stole" the role from another actress, that Anil cut a deal to get his part, and so on and so forth. But cut through all that dust swirling around, and you are left with a phalanx of powerful straight people standing up and saying "I will be here for you, I will take on the burden of telling your story so you do not have to do it one more time, I will carry that burden." Gazal wrote this story, Shelly Chopra Dhar offered to finish it and direct it, Vidhu Vinod Chopra offered to finance it, these 4 major names agreed to star in it and get it in theaters, and they all did it out of love.
This film was not promoted as a "groundbreaking" gay story. Sonam and Anil and all the rest got no virtue credit for being part of it, or even gained name recognition through it. Often it feels like only 10% of the world even remembers this film exists. But it also feels like that 10% is the 10% who matter, the 10% whose story it is telling.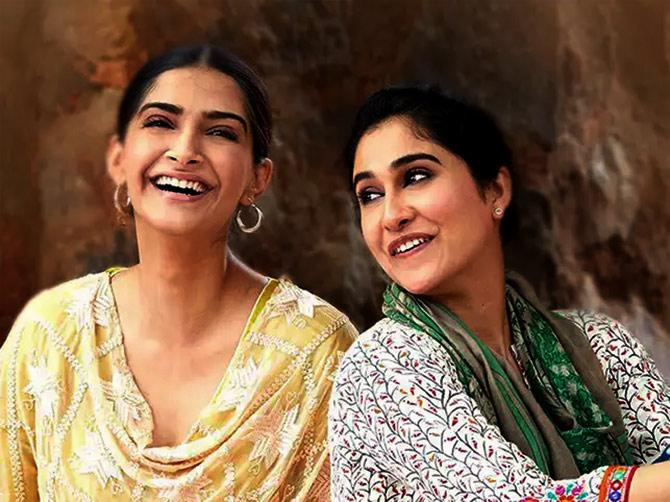 This is not a movie for the wider society to "learn" about Queer issues and fight their way to some kind of intellectual understanding. This is a movie for Queer people and their loved ones, and that is all it was ever intended to be. That should also mean it is a movie for everybody. I am not Queer, no one in my immediate family is either. But there is a little girl in my Sunday school class who I am pretty sure will discover she is Queer when she hits puberty, and I love her. My best friend is married to a woman, and I love her. It's in human nature to love those around us, and if 10% (at least) of those around us are Queer, then all humans should care about these stories because they are the stories of those we love.
This is a love story, but not a love story between two woman, instead it is a love story between one Queer woman and the whole world of people who love her. Our hero Rajkummar falls in love with Sonam at first sight. When he learns she is gay, he still loves her. He loves her enough to worry about her, to want her to be happy, to work towards her happiness. Sonam suggests she should just marry some random man and give up, and Rajkummar is horrified. Because he loves her, and he does not want her to be unhappy. He doesn't have to read up on queerness online, or have an awakening, he just has to follow his heart and what he feels for Sonam.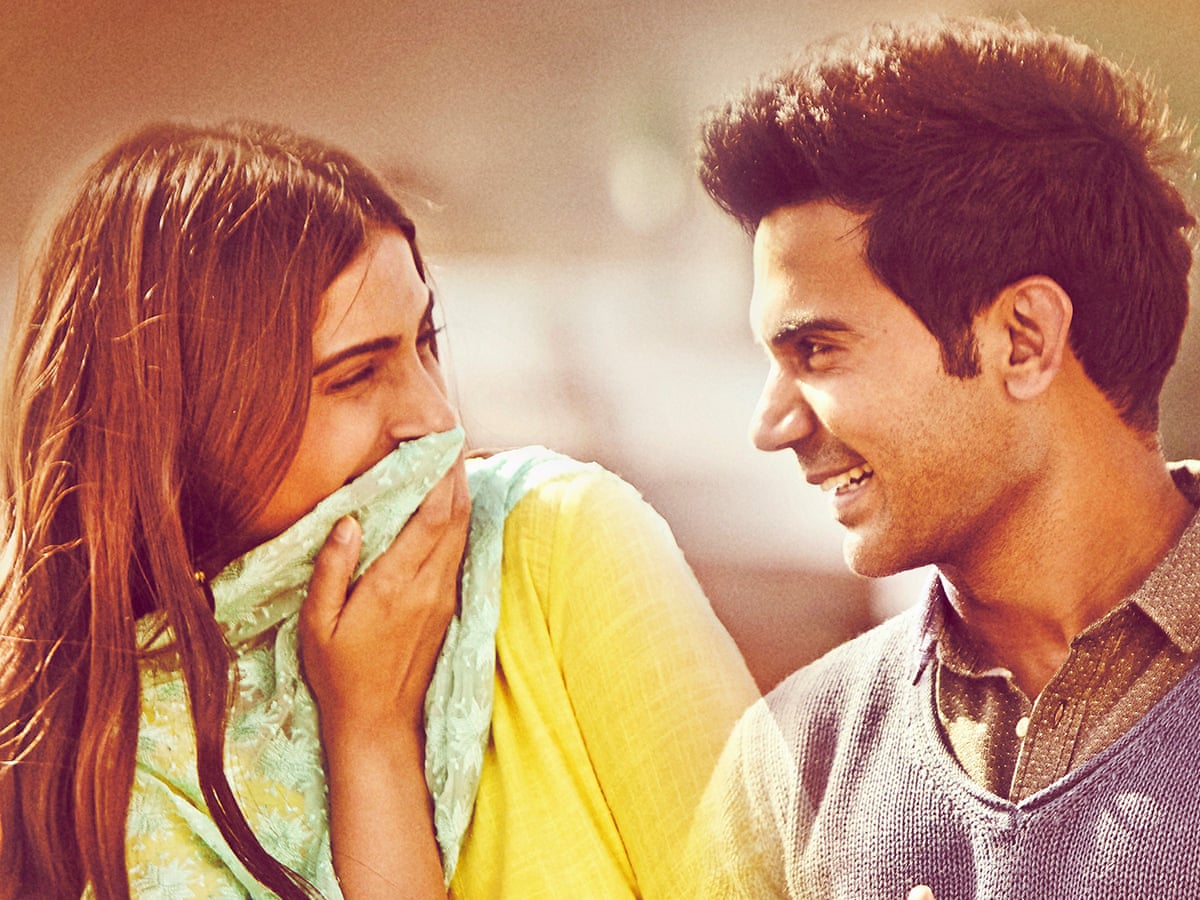 Sonam's brother has known she is gay almost her whole life, he was there in school when she struggled and had crushes and was excluded. And because he loves her, he wishes it weren't true, he wishes she could be safe from all the people that might hurt her. In another film, we would see the angry evil brother attacking her and that is it. But in this movie, we see them as little children and the way he tried to protect and cherish her back then. We see him in the present so happy at the thought of her marriage, ready to accept any man she might love, ready to spoil any children she might have. Her queerness didn't make him hate her, it just made him love her more, and be ready to do whatever it took to defend her from herself. It made him hold her closer, not push her farther away. It was a wrong reaction, he did wrong things, but he did them out of love. Everyone in this movie does things out of love.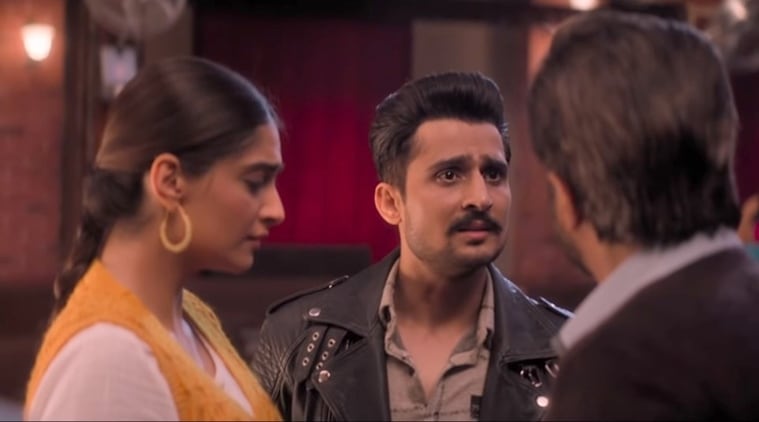 The real love story here, the center of it all, is the love story between father and daughter. It is a bit pat and simple to see Anil change his mind and come around completely to acceptance within hours of Sonam coming out to him. But what else could he do? He loves her too much to not come around. And this story, I think, is a lot more common than we might expect. Not that someone comes to a full perfect exactly articulated acceptance within hours, but that someone who has spent their whole life saying "homosexuality is a sin", will see that "sin" in someone they love and do a complete reversal with shocking speed.
Anil's sudden shift at the end to acceptance and love and defense was foreshadowed through out the film. Right at the beginning, we saw Anil burst into the wedding celebrations and seek out Sonam. We saw him casually talking with other wedding guests about a groom that might be "good enough" for Sonam. In her childhood flashbacks, we see her sitting cuddled on his lap while her brother sits on the floor, we see him coming up with a special nickname for her, we see him sharing the secret of his cooking with her, Sonam has been the love of Anil's life her whole life. He is already an "unconventional" father, just a bit, because he is lead by love. While other fathers might ignore their daughter in preference for their son, or avoid parenting duties as "unmanly", while other fathers might look at a groom search in terms of selling their daughter instead of their daughter picking from all the men of the world, while other fathers would bulk at their daughter marrying for love outside of their religion, Anil does none of that. He has been lead by his heart as a parent straight through. Accepting Sonam's queerness is the most dramatic moment of his parenting, but not out of line with everything he has done up until now.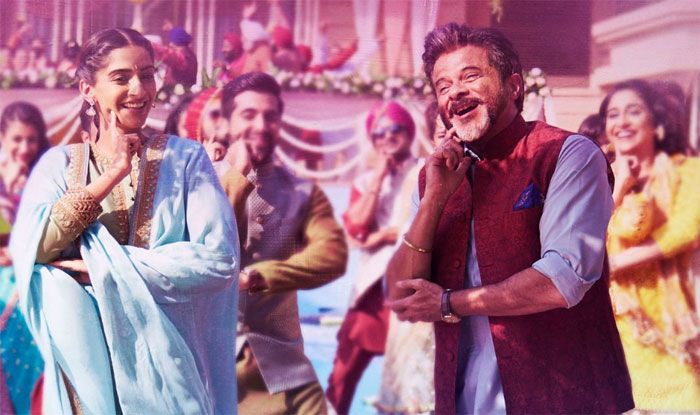 In a meta way, that is what this film is arguing about queer love stories. Yes, having a love story between two young women is new. But what is not new is the story of a family coming around to a love they initially disapproved of, what is not new is the story of a child trying to kill their love in order to please their parents, what is not new is Hindi movies leading from the heart to convince us to look past our prejudices.
This is a new story, but it is also as old as the human heart. Children fearing to hurt or disappoint their parents, parents fighting to defend their children, young people falling in love, it has always been there and will always be there. Just as there have always been stories sent out into the world to reach the particular hearts that need to hear them, and no others.
Maybe that is why people cry? Not everyone, not even for me, but for the queer woman I know this movie can make you cry and cry. I think perhaps it is the shock and relief of feeling so much love coming straight to you. All of these people made this movie, just to say "you are loved, you belong, we love you". When you have been starved for that message for so long, when it feels like your culture has turned aside and ignored your very existence, feeling it come towards you, and only you, will make you cry. Because you are seen, finally seen. Ek Ladki Ko Dekha to Aisa Laga.