I just wrote about Aish and was surprised that I hadn't written about her before. In contrast, with Abhishek I know I haven't written about him before and I'm not quite comfortable even know. He is growing so much before our eyes, I don't think anything I write now will be the end of his story, I don't think I can even predict how his story will end.
Usual Disclaimer: I don't know these people, I have no special knowledge, this is just how it appears to me based on publicly available sources.
Abhishek Bachchan carries with him, always, the curse of being the son of a Great Man. And he carries it remarkably lightly. He has quietly made a professional place for himself that is utterly different from his father's place, and a personal place within the family that compliments but does not conflict with the place his father has.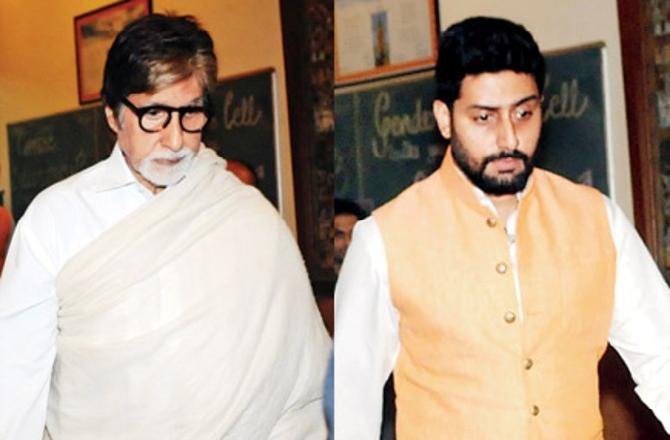 It was not always like this, of course, there were growing pains. But the remarkable thing is how quickly Abhishek grew up, so fast that now you don't even think about it. Now, today, Abhishek is known as an excellent comic actor, good in an ensemble, and not afraid to stretch himself and take on unusual roles that require a more naturalistic sort of acting. You don't think of him as "I will hire Amitabh's son", you think of him as "I will hire Abhishek Bachchan, familiar actor to the industry and the audience with a set of unique skills." In the same way, within the Bachchan family, Abhishek is known as the one most likely to give a personal interview, the one who acts as spokesperson when his father is unavailable, and generally understood to be his father's primary support and caregiver. That's kind of amazing, to have a child of someone so incredibly successful find their own way in the same industry, and find an independent place in their family. It's a credit to Abhishek's talent and intelligence and strength of character, and a credit to the parents who raised him.
Abhishek was born into his father's peak of fame, he literally has never known a life without reporters around him. And he enjoyed it, it didn't bother him. In contrast, his older sister Shweta always hated the crowds and attention, from birth. Their parents accommodated that. If Abhishek wanted to go on a walk with his Dad, he could go on a walk with his Dad, and yes there would be photographers around and people coming up to him, but if it didn't bother Amitabh and Abhishek, that wasn't a problem. On the other hand, if Shweta wanted to spend time with her father, they would arrange a family trip overseas so she could go for a walk with Dad and not worry about the crowds who scared her. I truly do not think the Bachchan's make a strong gender division between their children in terms of career, I don't think Abhishek was forced into acting and Shweta forced way from it because of gender. The reason Abhishek was always marked to carry on his parents' performing careers, and to be the public face of the next generation, is because he wanted it, he could handle it. Shweta was protected, Shweta was allowed to have her private life, but Abhishek, the little boy who smiled and waved at the reporters, he was brought up with an understanding that of course he would go into the family business.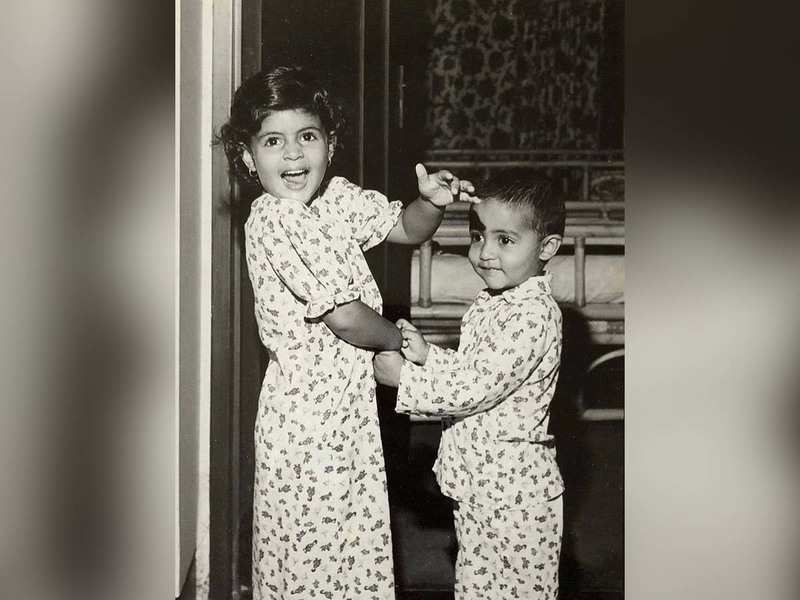 Abhishek and Shweta went to local schools and high schools, took family trips, visited Grandma and Grandpa down the block, had a happy childhood. Sometimes those family trips were location shooting with Dad, sometimes they were getaways to Dubai where they could be anonymous, but it was still family, still just them and their Mom and sometimes Dad. The biggest trauma of their childhood was in 1982, when Abhishek was 7 and Shweta 8 and their father almost died. They visited him in the hospital, and he made a little joke about all the tubes, and that was the only time they saw him for weeks. But then he came home, and got better, and life continued on. My impression is that, no matter what was happening in the larger world, Amitabh and Jaya kept their home and their children safe and happy. Amitabh almost died, Amitabh ran for political office, Amitabh had rumors around him of affairs, none of that really touched his children. They were a close family and a tight unit. When it came time to leave home, they left together. Shweta and Abhishek were sent overseas to study at Boston University together, despite the year age difference, Shweta waiting a year until Abhishek was old enough. Their parents even rented them a shared apartment off campus so they could live together.
At 23, Abhishek returned from Boston (didn't bother graduating, the point wasn't the degree, it was the overseas independent growing up experience), ready to be launched in movies. Not "ready" like "I want this", but "ready" like "has the skills, has the confidence, has the maturity and levelheadedness to handle it". There was a lot of pressure on him from the media at this point, he was Amitabh Bachchan's son after all, and this was a post-Hrithik era when every first film was expected to be a blockbuster, or else considered a flop. But Abhishek shook that all off and just focused on the work. He took a good role in a cross-border romance movie, opposite Kareena Kapoor, a fellow big name launch and the younger sister of the woman he had just started dating. The movie, Refugee, did okay box office and Abhishek got modestly encouraging reviews. He released two other movies that same year, including his first film opposite his future wife Aishwarya Rai. He was 23-24 at the time of filming, she was 26 and 3 years into her career. He was also engaged to his girlfriend Karisma by this point, while she was seriously dating Salman Khan.
Abhishek released 3 movies in 2000, only one in 2001, then 3 in 2002, an astonishing 5 in 2003, and SIX in 2004. Every once in a while, people will talk about how Abhishek had so many flops and still got chances because of his name, blah blah blah. Well, maybe he had so many flops because he WORKED SO MUCH!!! Between the ages of 24 and 28, Abhishek made 18 movies. While other star children get a dream launch and then dance through handpicked roles in follow up films, or have a lousy start and give up because it is too hard, Abhishek put his head down and worked like he needed the money.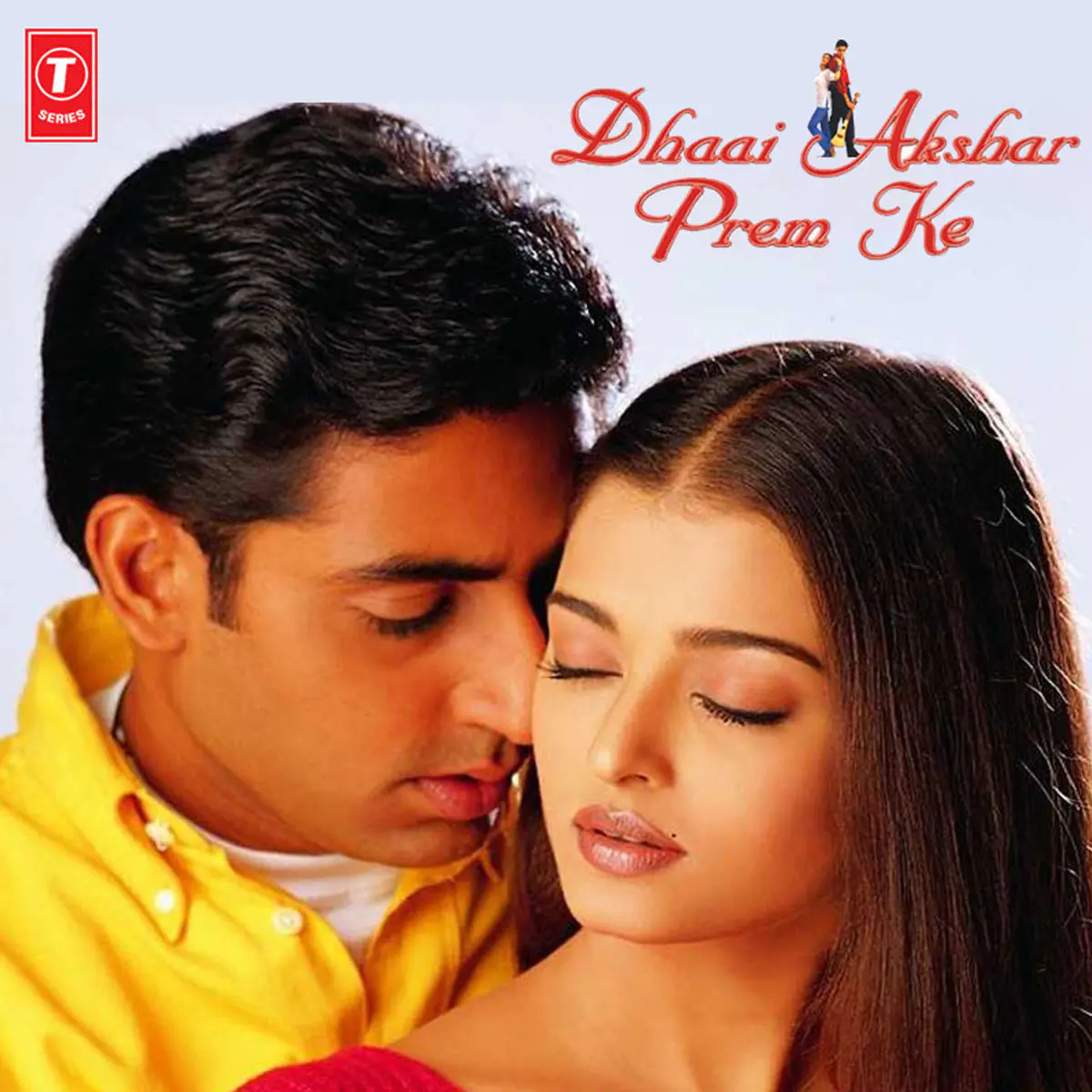 At the time, his films were a mix of flops and modest hits, nothing remarkable. But if you go back and watch them now, you would be surprised by how very good he was even in those early roles. Those first 18 movies include Mumbai Se Aaye Mere Dost, LOC Kargil, Kuch Na Kaho, Run, Yuva, Hum-Tum, Dhoom, and Naach. If you've seen any of those movies, think back on them. Abhishek was really good, wasn't he? Not spectacular in a splashy way, but sincerely good. Especially considering he was running from set to set working 20 hour days, and wasn't even 28 yet.
I should say, of those 18, some of them were smaller roles. But that says something also. Abhishek carving out the time to do an extended cameo in Hum-Tum, or Main Prem Ki Diwani Hoon, or Phir Milenge, that says that he had respect for the industry and humility for his part in it. And an awareness of the long term value in building those connections and doing favors for people.
During this time, Abhishek was dogged by one real media story, and dozens of false ones. The one real one was that he was dating Karisma, they were engaged, and then something happened (generally agreed to be a falling out between the mothers), and they were un-engaged. It all happened very early on, he'd hardly been launched yet. But there was a clear confirmation visible to everyone, he made 2 hit films with Kareena including their mutual launch film, and suddenly they would not be cast again. Ever. Kareena does not forgive you when you mess with her big sister. Once the Karisma relationship imploded, the press became desperate to create another relationship story for him. Literally every co-star he acted with became a rumored girlfriend. Rani Mukherjee was one of the more persistent rumors, possibly just because they had such great chemistry onscreen.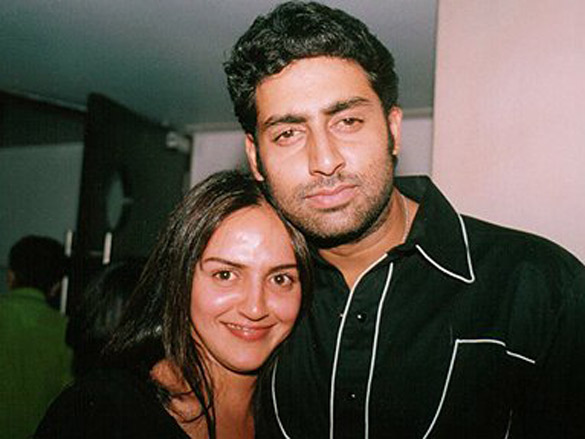 Abhishek's first moment of people sitting up and going "wow, the boy can act" came opposite Rani Mukherjee. That's kind of too bad, because their chemistry ended up making folks think of it as a joint role, like "Rani-and-Abhishek were so good in that movie" instead of "Rani, and also Abhishek, were both good in that movie". The film was Yuva, a Mani Ratnam movie, which was made in both Tamil and Hindi. There was a different cast in the Tamil version, you can compare Abhishek's performance with Madhavan's. Personally, I think Abhishek's performance is as good if not better.
2004 was Abhishek's break out year, he had Yuva that showed he could act, and Dhoom that showed he could be a fun mainstream light film star. That was his career moving forward. The occasional dead serious subtle remarkable performance, and a bunch of really fun funny roles. You know the old acting saying "dying is easy, comedy is hard"? That's what Abhishek proved true. He is very good at comedy. While other young actors did the tragic love stories and sad suicidal heroes, Abhishek did comedy. And when he got a chance to do a true dramatic role, not a simple tragedy but more a human story, he completely blows his contemporaries away.
Abhishek was lucky in his parents, not because they were famous but because they raised him to be smart and strong and sure of himself. And he was also very lucky in his timing. He could do many films a year, and none of them were big hits, and he wasn't labeled as a "flop actor" or a "failure". There was no social media campaign against him for nepotism, the critics weren't influenced to like or dislike him based on anything besides his performances. So he made a strong first impression, and then worked incredibly hard for 4 years and learned his craft and earned a higher level of respect in the industry. Then kept working very hard to keep that respect.
Somewhere in there, he also figured out how to present himself in person. There was the Karisma story, which he never acknowledged. But then there were all the rumors of other relationships, which he learned to handle with a joke and a smile and nothing else. His standard date to industry events was his little niece. Or his mother. He never played the schoolboy role, never the young innocent who didn't understand the question, he seemed older than his years and like he found all this interest in his personal life almost amusing. When he started dating Aishwarya Rai, there was a lot of discussion of the relationship, of Aish "landing" him, but no one seemed to think about her being 2 and a half years older than him and far more romantically experienced. It's Abhishek, he just feels older, more experienced and in control than any woman he could be with.
I'm shocked now, looking at the ages, Abhishek was only 29 when they started dating. That's 4 years younger than Varun Dhawan is now, Varun who everyone still thinks of as "boyish". That's Tiger Shroff's age, can you imagine Tiger Shroff dating Anushka Sharma and everyone going "oh yeah, that makes sense"? But it's Abhishek, somehow everyone felt like he was in control, he could have any woman, he was the prize here and the one in charge. So they started dating, and in a year they were married. Which changed Abhishek's position both in the industry and within his family far less than you would expect.
Normally, marriage in India is seen as the coming of age ritual. It means a boy is now a Man, he takes on responsibilities within the family and the world. But somehow Abhishek always felt like a Man. Marrying Aishwarya didn't change the way he stepped up as family spokesperson when needed, or accompanied his father as assistant/caregiver/next in line to major events. It didn't change the kind of roles he got onscreen either, he still played the comic relief, or the occasional serious lead role, just as before. Even Aishwarya having their daughter didn't much change things, he kept on as before, slowly expanding the Bachchan empire (it was his idea to invest in professional sports leagues, an investment that has paid off more than anything his father did with their money), and working steadily.
The crisis came when he turned 40. I guess that's not unexpected, it's a crisis point for a lot of people. And it was really only a "crisis" because he was Abhishek, he was completely solid and reliable and adult, he wasn't supposed to have these emotions and complications and confusions like every other artist. So at age 40, he dropped out of a movie at the absolute last minute and then announced he didn't want to do this any more, didn't want to be the smiling part of the ensemble, he wanted to do work that fulfilled him instead.
And then within weeks, he had turned it back around again. He found the work he wanted, and he dug in and started doing it. Manmarziyaan, then Ludo, than Breathe, and two more movies in waiting. All of them strange movies and seemingly strange roles, not hero parts at all, and not parts that will bring him a lot of money and fame. I'm selfishly sad because his comedy talent is enormous and I miss seeing that in big fun films. But I am also happy for him, if this is the kind of work that fulfills him, than the past 20 years must have been a long hard slog with only a few bright spots.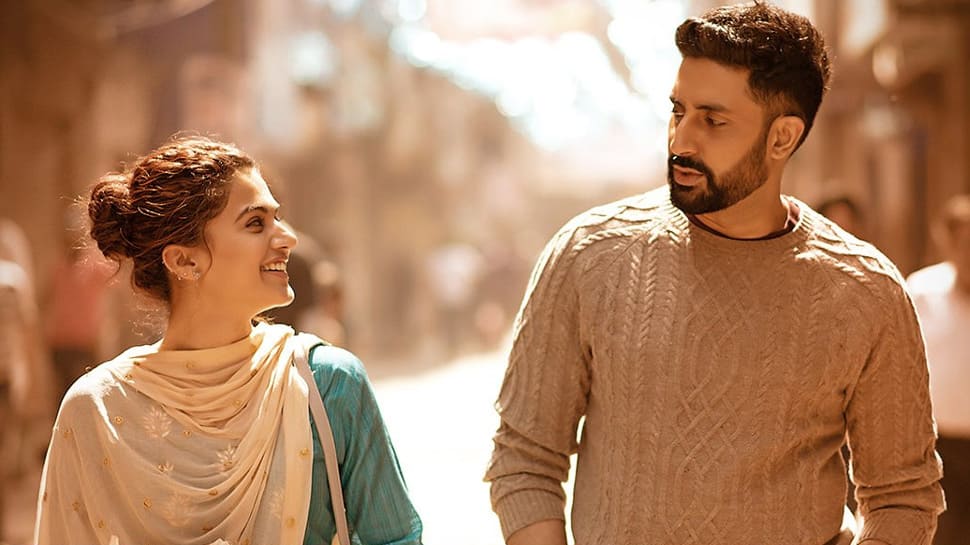 You know, writing this out, I really didn't spend much time on Abhishek's personal life. As I write it out, I am realizing that his personal life just isn't that interesting. He is a good son who loves his parents and stays close to them (physically and emotionally, he and Aish live either in the same house or next door). He had one failed engagement right at the start of his career that ended for reasons unrelated to himself (no cheating or anything exciting like that), and then he worked very very hard for 5 years, before getting married at 30 to a woman he had known for a long time. Had a daughter 4 years after marriage. And that's it.
There are things we can fill in, but they aren't juicy celebrity things, just every day things. I am sure he dated in college before he was famous, I am sure he had other relationships between Karisma and Aishwarya, but that's not really exciting, that's just what you do in your twenties. I am sure he and Aish got engaged so quickly after they started dating because they already knew each other so well, had been friends for years, so dating felt easy. But that's not unusual, I know loads of couples with a similar "once we got together, it felt like we had been together forever because we knew each other so well" story. I am sure he and Aish had infertility issues, which can be mapped out by Aish's start and stop filming schedules during those 4 years post-marriage, that's just sad, not unusual at all. I know, because he said it, that he and his father are very close but his father has a hard time saying "I love you" or "I am proud of you" or revealing any emotion to him. Unfortunately, between fathers and sons, that's probably more common than uncommon. I know his mother dotes on him, I know in their family it is understood that his father adores his sister and can be open with her and he is the same with his mother. Again, an everyday situation. Really, there is just nothing there that makes Abhishek, The Man, stand out.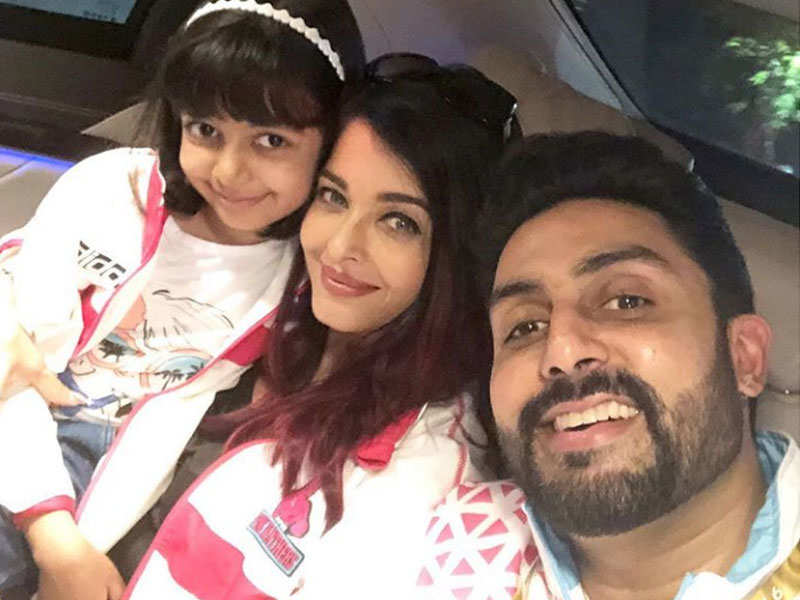 I guess that's the most remarkable thing about him. Here is a man born to fame, wealth, privilege. And he somehow managed to grow into a person who is just like everyone else.