I'm so happy for them! I love this couple.
Varun Dhawan! Child of film folk, went from college to assistant directing to drama school to a big film launch. Huge personality, great at public appearances, big bouncy out there movie star type. Until you ask him about his college girlfriend at which point he gets dead serious and quiet and says "I do not talk about that". Natasha, sweet girl, normal family, started dating this guy in college. Not interested in the spotlight, not happy being photographed, kept totally secret for the first few years of Varun's stardom. He may have put on an act of big silly puppy, but he protected her like a pit bull. Finally, after rumors started leaking out and candid photos of them together and people began to learn that the new chocolate boy actually had a long term serious relationship, he took her to her first few public events. She looked miserable, he looked protective.
And then you look at candid photos, and they are just so happy! Like any nice young longterm couple in love. Varun may have this wild out there persona as a movie star, but in private life he is just a nice man who really really loves his girlfriend.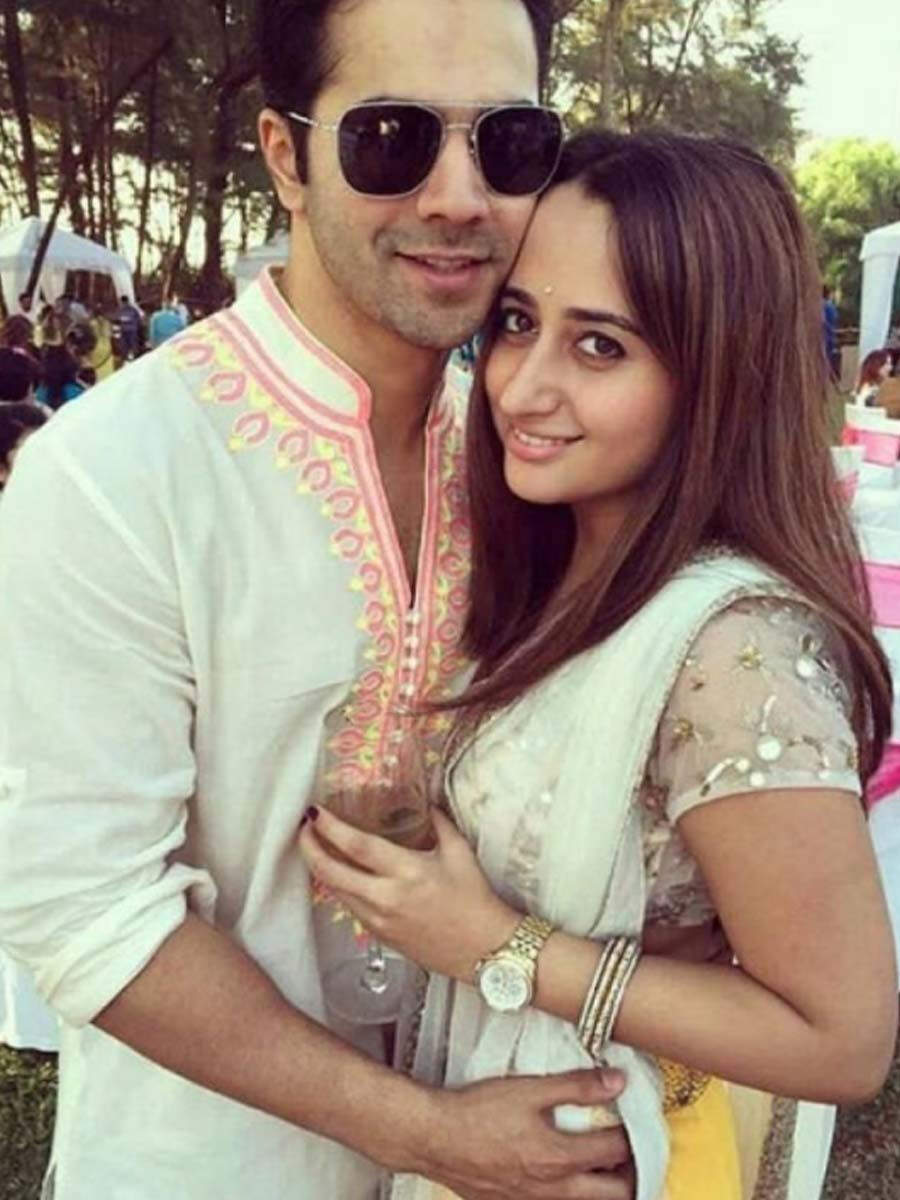 And now they are married! After a big planned wedding that, supposedly, was canceled months back because of COVID, they decided they just didn't want to wait any longer and went ahead and had a little wedding with family and friends and happy photos.