What a good show! And I know at least two of you are also watching it, and maybe this will inspire others to watch it, and we can all have a nice chat. I like chatting.
Only Murders in the Building is a funny little mini-series starring Steve Martin, Martin Short, and Selena Gomez. The most important part of the show is that cast list. For those unaware, Steve Martin is an unusual genius, he got interested in comedy through a college philosophy course that made him think about deconstructing jokes. He is also a musical genius, one of the best banjo players in the world (what an odd instrument, just to go along with everything else). And he is a best selling author, and has written multiple movies, and so on and so forth. I'm not saying this right, just listing the resume isn't enough. It's not that he does all these things, or that he does them well, it's that he does all of them at a peak level of genius. The best banjo player alive is also the most successful stand up comic alive and is also the most successful comedy screenwriter alive and is also a bestselling and critically acclaimed novelist.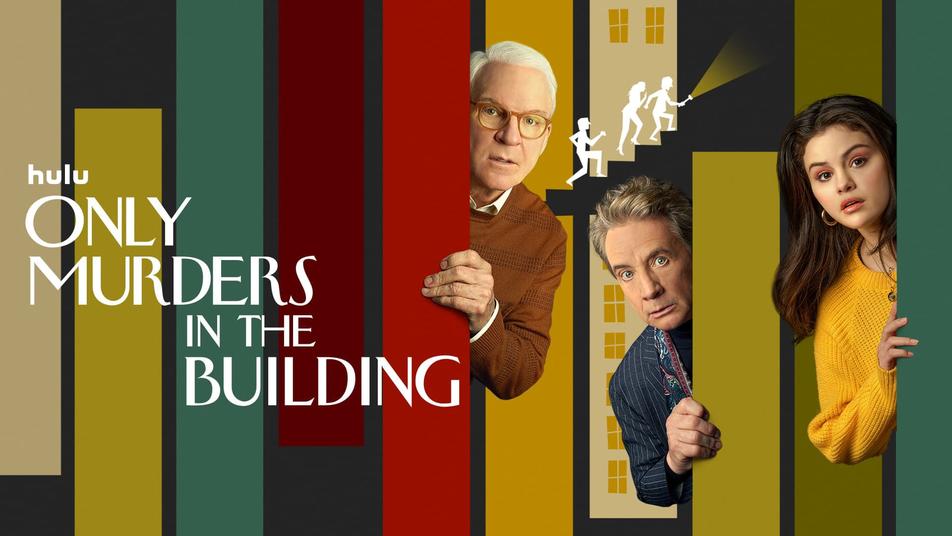 And then there's Martin Short. He and Steve Martin have been friends and creative partners for decades. He is a Broadway star, singer and dancer, along with helping to invent modern television comedy back in the 1970s, and having multiple roles in hit films, TV shows, everything. He is a comedy legend and a performing legend and, equally rare, one of the few people to be really truly close to Steve Martin.
And finally, Selena Gomez. She started performing as a child and by a teenager was the lead in the most successful show on the Disney Channel. She starred in the Romana and Beezus movie, launched a successful pop star singing career, and had a series of high profile romances. Seemingly perfect life, right? Only, she also has gone public about her struggles with mental health, ultimately identifying herself publicly as bipolar. So she doesn't have a perfect easy life either.
When you cast this group, Steve Martin who is known for comedy with a tinge of depth, Martin Short who would only be brought in for a very special Steve Martin project, and finally Selena Gomez, the "perfect" young woman who is a lot more complicated than that, you aren't just doing a funny spoof show about murder mysteries.
Yes, it is a funny show. A very funny show with two all time great comic leads. We could easily have watched a show about Steve Martin and Martin Short bouncing around being funny and nothing else. But then there's Selena Gomez. She's not funny at all. And Martin and Short are way too smart to want "just" a straight woman. Selena isn't the "straight" woman, she is the "deep" woman, if that makes sense. Her presence brings out the melancholy, the depth, that is there behind the laughter.
And that's what I find so remarkable about this show! Steve Martin plays a character similar to himself, or at least himself prior to 2007 when he got married. Someone too smart for his own good, too talented, too successful, but somehow never comfortable in his own skin or his place in the world, always afraid to put his step forward. And now he is old and it is too easy to just let himself slide along and never expect anything to change. Martin Short is more fictionalized, but still similar. An over the top performer who is worried about running out of time for a second act. And then there's Selena Gomez. She is an open wound made flesh, has shut herself down and out of the world entirely because she can't interact without pain. These two old men blunder into her story, and she cracks upon their shells and restarts their stories.
It's not about a murder or comedy, it's about a meeting between young pain and old pain, between the fear of the future and the fear of the past, and all that juicy stuff. Ultimately, it's about the value of the old to the young and the young to the old. Which brings me to SPOILERS for the ending.
SPOILERS
In the end, it turns out that there were two murders and two murderers. A father and son team killed and covered up, trapped in love and over closeness between the two of them. And then, twist, Steve Martin's new love Amy Ryan turns out to be the other killer. Which means his happy ending is not a new romance. Instead, his whole journey was to reach the point of contacting his stepdaughter again after her mother told him to cut off contact. He is passive, he is scared, he avoids conflict. But it is worth it to risk all of that not for romantic love, but to reach out across generations and build that connection. In the same way, Martin Short's happy ending is a reunion with his estranged son. Not the career success he has been chasing. And Selena's happy ending is a new start with a new romance, and regained confidence thanks to being valued by her new friends. That's the ending. Reach out, connect, across the boomer-millennial lines. It's not that hard and not that scary.
Okay, what did you get????
Oh, and of course the most important question, recasting!
Steve Martin = Amitabh Bachchan
Martin Short = Should be Rishi Kapoor, sigh. Alternatives?
Selena Gomez = Shraddha Kapoor
Nathan Lane = Jackie Shroff
Nathan Lane's Son = Tiger Shroff
Oscar = Sid M.
Tim Kono = Ranbir Kapoor (die DIE!)
Amy Ryan = Tabu