So happy to talk about this movie! I've watched it soooooooooooooo many times, ever since I was a little girl, and it is always wonderfully entertaining.
Some discussion questions!
How awesome is the sex positive take on Rose and Esther??? Yes they talk about boys and think about boys and want to be kissed, but that's exactly what they are supposed to be doing as teenage girls and the film and their family is fine with it.
The whole sex and violence Halloween kiss sequence, what's up with that?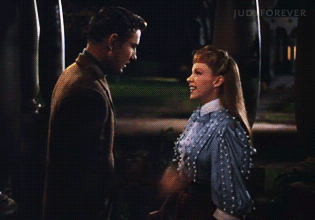 Poor Dad, working hard to support 5 kids and his father-in-law and then getting yelled at for having a promotion. Or, is he selfish and unaware and patriarchal?
The house, too many carpets and statuaries and thing gummies, or just the right amount? (Obviously, I say just the right amount. I love thing gummies)
And finally, most importantly, which of these outfits is most AMAZING?
Tennis Outfit:
Party outfit:
Kimono with underwear
Red Dress
Trolley Outfit
Halloween Outfit
And of course, Lucille Bremer is hardly less!
Kimono and Underwear
Halloween Outfit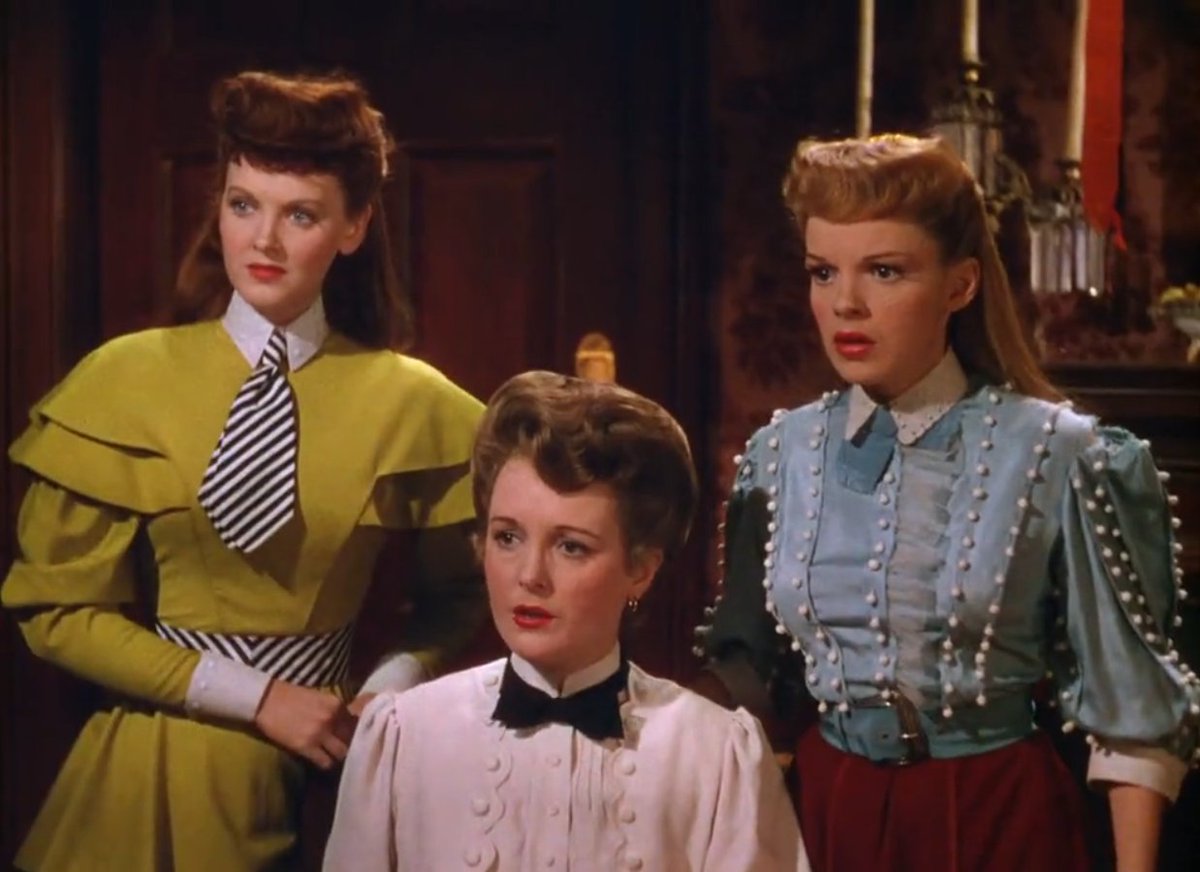 Corset and slip
Green Dress