This is really just a recasting and re-writing the characters post, no plot ideas or anything detailed like that.  It will only make sense if you have some sense of the original books.  But for the small subset of us who do know the original characters, this should be fun!
Rex Stout wrote 33 mystery novels featuring genius detective Nero Wolfe and his wisecracking assistant Archie Goodwin between 1934 and 1975.  I highly recommend the series, DO NOT start with the first book, it is terrible.  Start with Golden Spiders and jump around from there.
What's fun about the series is that it is essentially a "cozy" detective series, the same recurring cast of characters, the same familiar locations, all of that, only set in New York City instead of a tiny English village.  And this is also why it is so tempting to try to recast it with your favorite actors, because over the course of 33 books the recurring characters became so clear to the reader.
For purposes of this post, here is who I will be focusing on:
Nero Wolfe: Brilliant very very fat detective.  He survived eastern Europe during WWI as a young man, has a life of adventure and danger in his past, but in the books he is now middle-aged and tired of danger and adventure and just wants to sit in his Manhattan brownstone and read books and raise orchids and eat fine food cooked by his chef.  He charges enormous fees for his services and then sends his assistant Archie out to collect clues and bring them back to him so he can solve the mystery.

Archie Goodwin: the narrator of the books and (I think) the best character.  In the early books it was set up as a contrast of the low and crude uneducated wise-cracking type (Archie) versus the erudite sophisticated genius (Nero Wolfe).  This is why the first books are terrible.  But pretty soon Stout started changing Archie's character.  He is still a lot more a man of the people and a man of action than Wolfe, but he is almost as smart as Wolfe, occasionally able to solve the mystery at the same time, and he has a much better sense of human nature.

Lily Rowan: Archie's one true love.  Well, most regular true love.  Archie is a bit of a womanizer, but he never cheats or lies, all his girlfriends know they are not the only one and he knows he is not the only one for them either.  Lily Rowan is the very wealthy daughter of a self-made millionaire.  She isn't ashamed of her plebeian roots, but she also enjoys her wealth and all the good things it brings her.  And she enjoys sharing those things with Archie, inviting him to join her at her weekend house, or taking him to the ballet, while he takes her to ball games, and they are both equally comfortable at both places.

Inspector Cramer: Their regular police ally and foe.  Like Archie, he started off written as an idiot foil to Wolfe's brilliance, but the later books quickly corrected to make him intelligent enough to see through most of Wolfe's shenanigans and sometimes smart enough to bend the rules to let Wolfe solve the case.  He is big and red faced and gets progressively angrier whenever he has to talk to Wolfe.

Fritz Brenner: Wolfe's chef, gentle and slightly fussy, especially about meals.  He worries about Archie when there is a big case and Archie might be in danger, and he worries about Wolfe when Wolfe misses a meal or doesn't eat as much as usual.

Saul Panzer: A freelance detective Wolfe will hire to help Archie when they have a big case.  Small and non-descript and brilliant, always beats Archie at poker and talks books with Wolfe.

Orrie Cather: Another freelance, not as good as Saul, but good.  Mostly memorable for being very handsome and a little vain.

Fred: The third freelancer, slow and cautious and careful and married with kids he worries about.
I could go on, but I think that is enough characters to start with!  Now, casting and character alterations.
Starting with Hindi film:
Nero: Amitabh, I think?  Not just because he is Amitabh, but because he is the best actor of the older generation, and I think he could handle this difficult part.  I would also change the backstory, make him a survivor of the Bangladeshi war who landed in Bombay as a young man and a refugee, thus explaining his current interest in living the best most comfortable life possible.
Archie: Ranveer?  I really think this would work.  He has to be active and wisecracking, but with a core of intelligence and determination, and I think Ranveer could pull that off.  An irritating superficial surface, but implications of greater depths.  And for backstory, a Punjabi boy who got a degree and came to Bombay for work, took some security jobs at movie studios and places and generally got to know the city and how to do things like tail someone or shoot a gun.  Loves Cricket and Hindi movies, but also sometimes recites Punjabi poetry.
Lily Rowan: Deepika.  Lily has to be glamorous and sophisticated, but with a core of warmth (she is always sponsoring starving artists and inviting people to stay in her luxury apartment until they get back on their feet), and I think Dips is perfect for that.  Plus she and Ranveer would feel like the kind of mature couple that doesn't need to get married or anything, they are happy just spending time together.  And for backstory, her father could be a self-made man who made money off construction, despite being illiterate.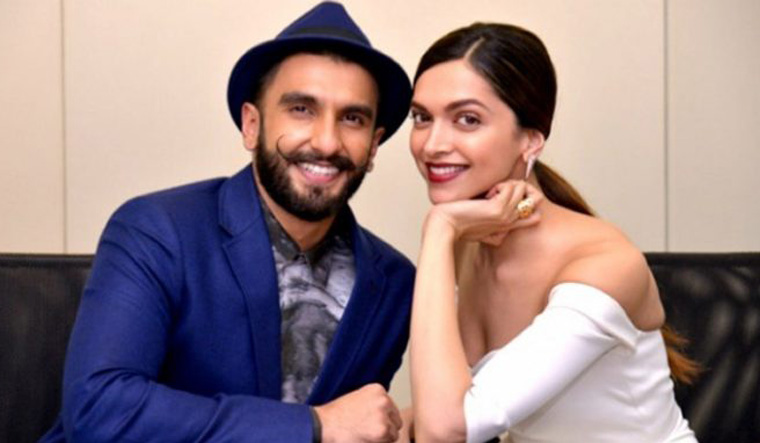 Inspector Cramer: Sunny Deol maybe?  Someone who is big and tough looking, but older, and also able to pull off frustrated and irritated.  No need for a special backstory here, same as in the books, he is the top detective in the city police force, having spent his career working his way up.
Fritz Brenner: Well, I'm stumped!  I know the backstory I want, greatest chef in Calcutta, stolen away by Wolfe, constantly insulted in Bombay by people who assume he is just another Bengali houseman.  But who to play the role?
Saul Panzer: Rajkummar Rao.  Brilliant, little noticed, master of disguise.
Orrie Cather: Handsome and a little stupid?  Gotta be Sidharth Malhotra
Fred: Older, big, a little slow.  Hmmm.  Oh!  Mukesh Rishi!
Malayalam version
I am very excited about this!  The cast really feels like it works better here than in Hindi even
Nero Wolfe: Mohanlal.  Caught up in Communist disputes and so on as a young man, got through that troubled period and settled in Kochi, now enjoys just enjoying life.
Archie Goodwin: Prithviraj.  Grew up in a small farming town, came to Kochi as a young man, got caught up in some street fights and stuff, learned how to take care of himself, hired by Mohanlal as his assistant.
Lily Rowan: Parvathy, I think.  Her father would have made money in the Kochi land development semi-illegally (again), she lives a westernized kind of life in the city but is also able to be at home in her country place, and she is constantly inviting strange people home for dinner in her fancy apartment just because they looked hungry.
Inspector Cramer: Mammootty!  Won't that be fun?  Seeing him and Mohanlal go toe to toe?
Fritz Brenner: Siddique!  I think he could be great at that, the kind of warm caring type.
Saul Panzer: Fahad Faasil, obviously
Orrie Cather: Unni Mukanden.  Handsome and not that smart, it's perfect!
Tamil version:
Nero Wolfe: Kamal Haasan.  He'd have to wear padding, but he could do the intelligent cerebral detective perfectly.  He could have been active in the political upsets of the 70s and 80s, and now be enjoying life in Madras.
Archie Goodwin: Vijay Sethupathi.  Why not, he can play anything after all.  From a small town, came to Madras, got thrown out of police training, started working freelance, hired by Kamal.
Lily Rowan: Trisha.  Bit of a twist, she is the daughter of a rich father who bought her way into films. Now she is a movie star, but a hardworking one who befriends everyone on set low or high.
Inspector Cramer:  Rajinikanth!  He hasn't done a non-hero role in ages, but I feel like he might just for the fun of acting opposite Kamal.  And it would be a great contrast of his hardworking police kind of intelligence versus Kamal's intellectual kind of attitude.
Fritz Brenner: Madhavan.  Okay, now I am just being silly.  But I kind of want to see him go all soft and cooking and kind.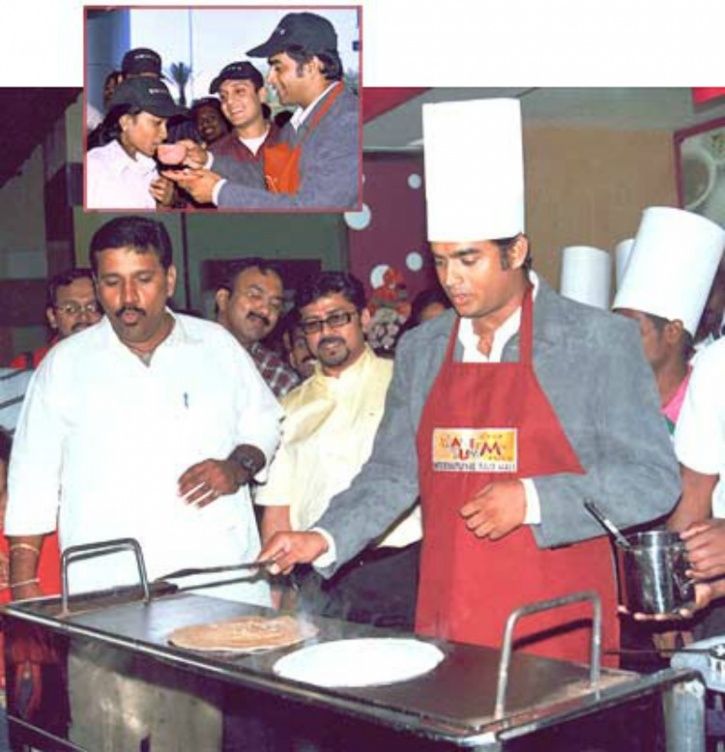 Saul Panzer: Dhanush?  Yes, I think Dhanush.
Orrie Cather: Why can I not think of someone handsome and dumb in Tamil film?  There must be SOMEONE!
Fred: Arvind Swami.
Telugu version
Nero Wolfe: Prakash Raj.  I am very excited about this!  Same deal, was involved in the political upsets of the south in the 70s and 80s, and then got older and now is enjoying the good life in Hyderabad.
Archie Goodwin: Nani!  This might be just because I am watching MCA right now, but I think he could do it.  Clever fast talking kind of guy who can also fight when he has to.  And just like in the Tamil version, village boy who came to the city for police training and dropped out.
Lily Rowan: Samantha Ruth Prabhu. I kind of wanted Nithya Menon, but I don't think she can pull off the sophisticated wealthy half of the role along with the cheerful comfortable with all classes side of it.  And somehow for the Telugu version, I am thinking she isn't a socialite or a movie star, but she is actually running her father's company.
Fritz Brenner: Sathyaraj!  Soft and caring.
Inspector Cramer: Nagarjuna!  I just want him in everything.  But I also think he would have fun playing a gruff and grumpy older cop for once.
Saul Panzer: Sudeep!  He can play anything.
Orrie Cather: Mahesh Babu in a self-aware cameo as the handsome but not that smart guy.
Fred:  Venkatesh maybe?  Big and older and kind.
Okay, that's all I got!  For those 3 other people in the world who are both familiar with Nero Wolfe stories and Indian film.  And if you are one of those people, please comment with your own suggestions for everything!  I'm not completely in love with any of these casts (Although I am in love with Mohanlal in Malayalam, that I will not budge on)