I am so tired.  And so busy at work.  And looking at having to squeeze in 4 movies somehow next week.  Anyway, you all said I should just do what I wanted for my Shahrukh celebration!  So today I am rerunning all the best posts from last year.  Starting with this one, 31 Gifs.
(All of these Gifs are made by other people not me because I don't know how.  I will give credit where possible)
31. First, a reminder that I really shouldn't care if you judge me for my 31 days o' SRK party.
30. This is for my friend who both does drag and looooooooooooves Duplicate.
29.  This is for all of us who love SRK lips.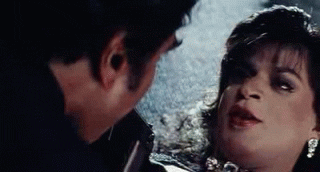 28. Speaking of SRK lips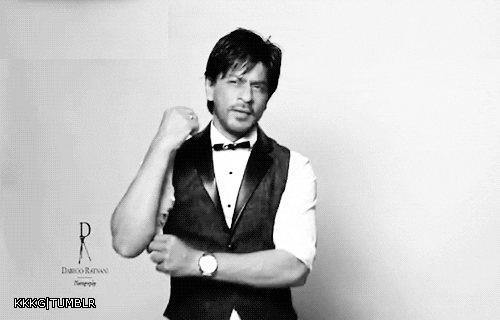 27. Be warned, heart palpitations may be caused by this one.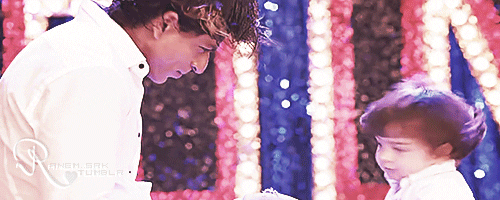 26. And other kind of palpitations by this
25. And this.
24. And this.
23. Oh, now we've embarrassed him!
22. Oh, no we didn't, he can handle it.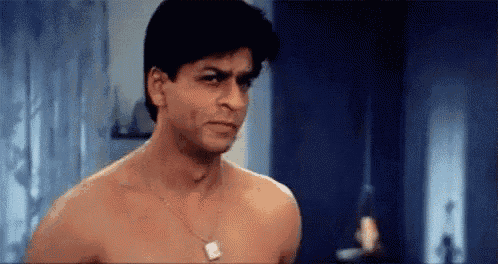 21. Yay, someone else agrees with me as to SRK's best outfit in DDLJ!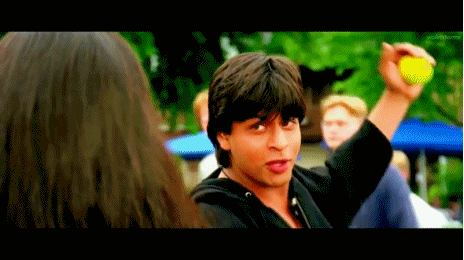 20. Although this one is pretty good too
19.  Of course, Shahrukh does want us to give him a giffy dance partner
18.  Like Kajol
17. Or Rani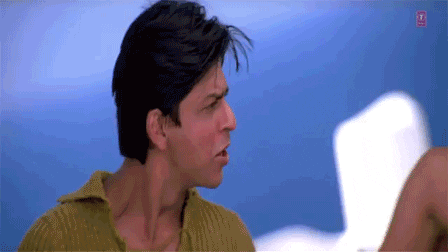 16. Or Priety
15. Or Kareena
14.  Or Manisha.
13. Or Kajol 12. And Kajol again
11. And again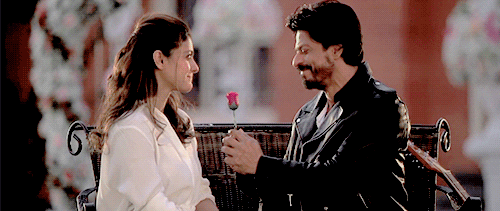 10. And again
9. Although he knows he is still good on his own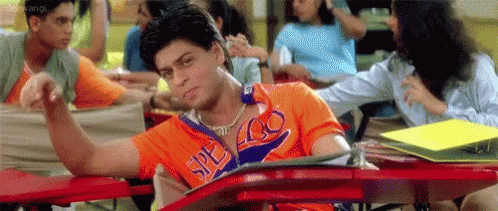 8. Very good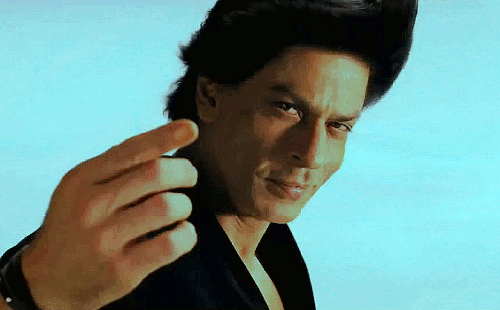 7. Perfect, in fact.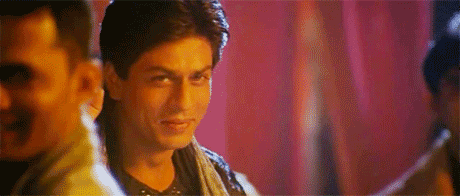 6. Even when he gets angry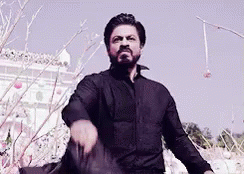 5. Especially when he gets angry?
4. Although silly is nice too.
3.  Silly and a little flirty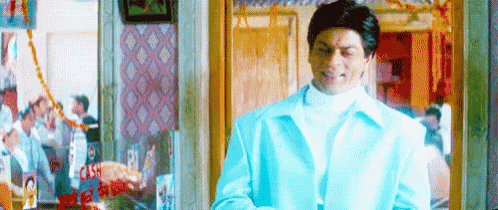 2. We haven't done anything wrong, see?  We just make him smile!
1.1. Have to end with this one!