Huh! Really interesting week. The global markets are very unaligned, which is always worth a discussion. (as always, figures from bollywoodhungama)
Let's start with Uri! American market is ridiculously good. 93 screens in week 2, that alone is very very good for a non-star film. But each screen is making $6,500, which is the best per screen average we may have seen this year. Meanwhile in Canada, $6,000 per screen on 20 screens. That's about the same meaning in terms of screen count, but not nearly as good with the per-screen because Canadian tickets and per screens are higher on average than American. 20 screens in Australia, $8,600 per screen. Which is somewhere between Canada and America, that's very good for second week but not the best I've seen from Australia in a year. But still a little better than Canada. And then there's New Zealand, a funny one, only $3,700 per screen on 10 screens, pretty average for a week 2. And the UK, 18 screens (not great) and only $1,800 per screen. Slightly above average for a UK 2 week, but not much, especially considering the low screen count.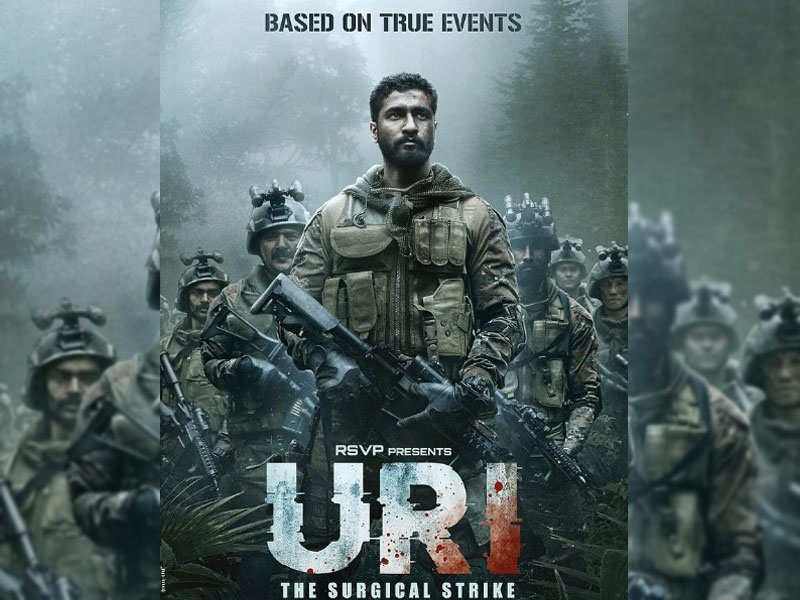 So, what do we have? Americans love Uri more than anything else they have seen in months and months, like it enough to see it again and again and recommend it to everyone they know. Canadians and Australians are okay with it. New Zealanders don't much like it and neither do the Brits.
This big of a gap is not that unusual, but it is when we are talking about this high of a box office. If a film is record breaking popular in America, I would expect it to be the same everywhere in the world. If it is average in America, then I would see it as below or above average everywhere else in a varied pattern. So there is something about this movie that the Indian-American audience loves to the point of distraction, while everyone else thinks it is either pretty good (Canada, Australia) or just okay (UK, New Zealand).
But, why? The obvious answer is the flagwaving patriotism which tends to sell better in the Indian-American audience than elsewhere. Maybe because they are a newer community (thanks to America's racist immigration policies) and therefore less integrated and more clinging to their previous national identity? Maybe it is because America in general has a culture susceptible to flagwaving patriotism? Maybe it is just the physical distance, being so very very far away from India makes it easier to idealize?
I haven't seen the movie, but the flagwaving patriotism is all I can think of to appeal to this degree only to part of the audience. I understand it is a very high quality well-made film, but if that were the only appeal, it should be doing as well or better in Canada and Australia versus America. Canada and Australia are typically much better markets for action movies. And there isn't the star power that would make a difference either, Shahrukh typically has a better following in America than Australia, while Akshay does better in Australia. But Vicky Kaushal? I don't think he has a following anywhere, it's not going to make a difference in the box office at this level. So I am left with patriotism. It's the only thing in the film that could match this pattern. Good sign for the movies this week, which both look of terrible quality, but will appeal straight to the right-winger NRI market.
Moving on to happier topics, F2-Fun and Frustration! A Telugu silly comedy about husband's and wives. Which is doing remarkably well. $3,800 per screen in America on 132 screens. Which is high on screen count and per screen for a Telugu film with no stars. And then there's Australia, only 9 screens but $14,000 per screen! Only 3 screens in New Zealand, but $3,500 per screen. It's not amazing in America, but if you add the per screen to the screen count, that's pretty good. Australia is shockingly good, maybe the best per screen a Telugu has ever had. New Zealand is just so-so. It's mostly benefiting from the surprise failure of the NTR film, nothing else is coming out because that was supposed to be a hit and F2 ended up filling the gap. But it's still impressive, Telugu is now making in roads following Tamil, which was following Punjabi. And it is a sign that there is a proportion of the audience, even in America, that would far rather escape into a silly comedy than into violence.