I'm turning to my film comfort food, Madhuri and Shahrukh. And also my regular comfort food, food.
This past week has been greatly blessed in food holidays. And I will give you an appropriate SRK and Madhuri image for each of them.
Feb. 18, Drink Wine Day
February 19, Chocolate Mint Day
February 20, Cherry Pie Day
February 21, Sticky Bun Day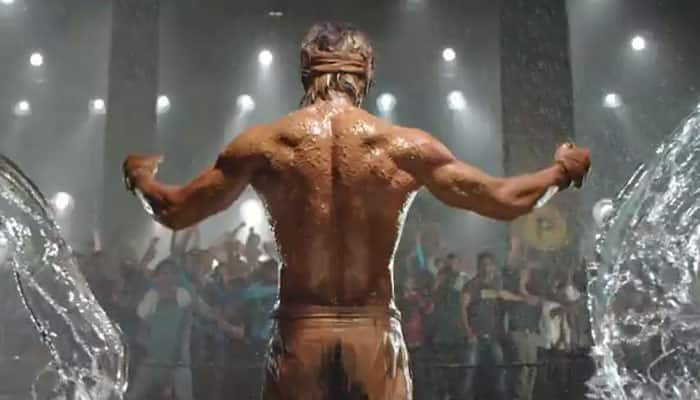 February 22, Margarita Day
February 23, Dog Biscuit Appreciation Day
February 24, National Tortilla Chip Day (best eaten with salsa!)
February 25, Chocolate Covered Nuts Day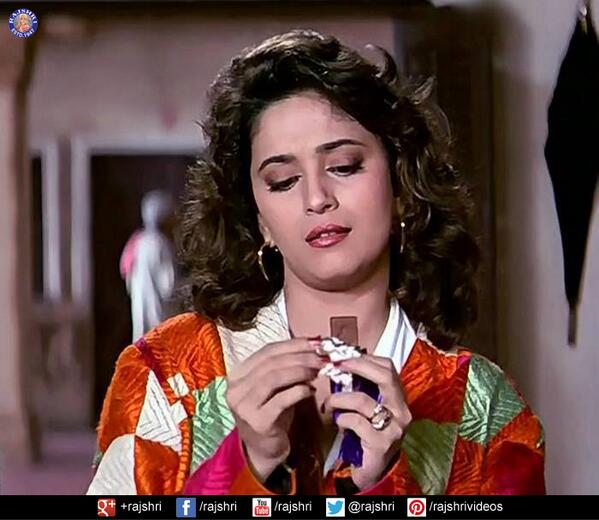 February 26, Pistachio Day
February 27, Strawberry Day
February 28, Chocolate Souffle Day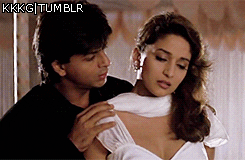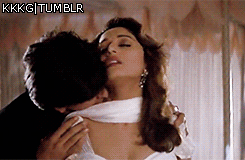 UPDATE: Oh shoot, I forgot a question. Suggested from Procrastinatrix in the comments, What would you eat for your perfect meal?
I like chocolate, a lot. So I would go with chocolate mint, chocolate nuts, and Chocolate souffle to finish.