My first thought for International Women's Day was a "look at these pretty women!" post, but I already did that.  So, I'm going to go a little deeper. International Women's Day is supposed to be about men respecting women.  Doesn't always work, of course, but that's the idea.  And so I want to put up some pictures of men being happily dominated by women
My first thought was some kind of standard rule for this. Like, men kneeling before women or something. Like Shahrukh and Rekha here:
But then I realized that those standard rules don't work.  For instance, technically Aish is above Hrithik in this picture.  But it doesn't feel like he is really properly worshiping her, it's more like he is amused and waiting for his chance to conquer.
So instead of having some hard and fast rule, it's just about a feeling. When the mood of a photo is "You are a Goddess and I worship and obey you". Like this, with Madhuri and Salman.
There's a lot of pictures like that from HAHK. Which is justified, since Madhuri is super worship-worthy in it.
And speaking of Salman worshiping women, check out how he is even super sweet to a little girl co-star! Who accepts it as her due.
Shahrukh basically always looks like that in his photos with Gauri. This would be my favorite if his hair was a little better. She looks great, of course.
Okay, this is half "I worship you" and half "I am trying to look down your cleavage"
On the other hand, this super early one has always struck me as being very "Ha! Look at how this dorky boy worships and obeys me! So stupid, with his little mustache. But sweet, I will keep him around"
Surprisingly hard to find a good "worship" photo for Aamir. Maybe something about his height, makes him shy about appearing lower than female co-stars? I went all through his filmography and finally landed on Raja Hindustani. And even here, the first one is a little "I worship and respect you" and a little "I am feeling up your chest with my chin"
But this second one, this is totally "you are amazing and I just want to bask in your awesome"
Shahid gives great "you are so awesome" face
With Amrita too
On the slightly younger side, there's Also Varun and Alia
And another one!
Now, so far, these have been mostly kind of PG13 versions of "worship".  When I first came up with this idea, I asked my friend for help, and she said she had lots and lots of links, but said she couldn't send them to me because none of them would be safe for work.  I think she was thinking of more something like this, with John Abraham and Bipasha.  But with less clothes.
Now, for something between John and Bips and Aamir and Karisma on the wholesome scale, let us end with Shahrukh and Mahira! Really, almost all of Raees was just an orgy of female dominance. (I know this is a Shahrukh heavy post, but he is really really big on being dominated by his co-stars/wife)
The Dubai scenes were good, but it's all about that "battery sala" moment.
So good it's gif-able!
And of course Jab Harry Met Sejal was essentially all about Shahrukh worshipping the woman he loved.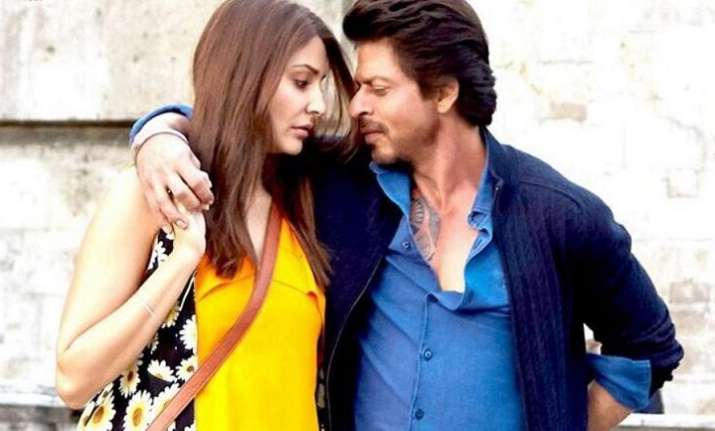 And again!
Poster image
Forehead kiss!
And kicking it old school, with Kajol!
Bonus, just for kicks, the total opposite of the above images:
I forgot the south.  Sorry!  Adding quickly!
Classic Bahubali Prabhas
More Bahubali Prabhas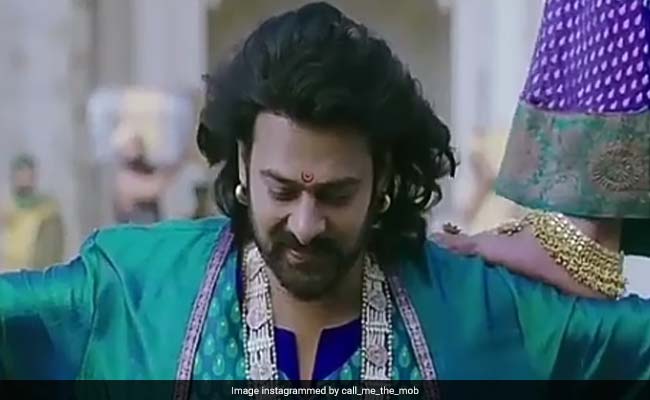 Classic non-Bahubali Prabhas (gifable!)
On the less PG13 side of things, Prithviraj in Aiyyaa
Dulquer in Solo is pretty good
Okay, final question! As a woman on International Woman's Day, which of these photos would you like insert yourself into and be the one being worshipped?
I think I gotta go with the JHMS forehead kiss. Not so intimate as to be alarming, but wonderfully soothing and empowering.