No real reason for this post, except that I suddenly remembered I had purchased a year long access to JSTOR (very expensive, thank you donors here for funding it!) and could probably find a useful ethnographic paper on this topic. Which I am guessing will interest you all, because who doesn't find incest interesting? Oh, and I also know there are all kinds of regional variations I am missing, I really hope you add on in the comments. This is more of a discussion post than a 101 post.
General Incest Rules:
Sister-Brother: Not Okay! Not even "honorary". If a boy and girl are friends and call each other "brother" and "sister" it means romance is totally off the table. If they are friends and don't call each other "brother" and "sister" it means romance is potentially on the table.
Mother-son: Not okay! Not even honorary, again.
Father-daughter: Not okay! It would be possible to call a young woman "child" (bachcha) and then retreat to a romance instead. But if you call her "daughter" (betee), that would be weird
Aunt-nephew: Also not okay! Again, not even honorary. With the twist that "Auntie" doesn't carry the same weight as the honorific Indian language names names. You might teasingly call an older woman "auntie" and still romance her later, but it would be very strange to do that if you called her "chachi" (paternal aunt in Hindi).
Uncle-niece: Sometimes okay. If it is your mother's youngest brother, it is not unheard of in many places for a marriage to happen. From what I can find, it is not the preferred kind of marriage and would only occur of the uncle-niece are close in age and there are no other close age mates on the mother's side of the family. Even if they are similarly close in age, Aunt-nephew marriages never occur and I am not sure why.
Man marries daughter of his mother's brother: Very very common. Still not necessarily the norm or the default, but the most common kind of marriage within families. There are many reasons for it. First, among the land owning class, it is a way of keeping property disputes simple. Second, the mother-in-law will be the closest companion to the daughter-in-law in a traditional household, making them aunt and niece gives them a built in bond. And it also keeps in place the power dynamics between the families. The wife of your brother would be slightly below you in family stature, if your son marries his daughter than the pattern continues, your family is still the superior "Groom" family, while his side is the inferior "Bride" family all over again.
Man marries daughter of his father's sister: The second most common type of marriage. It still has the advantages of keeping the family land and connections close, but it loses the advantage of a bond between mother-in-law and daughter-in-law. And it throws the power structure on end, the Bride and Groom side in the previous generation have now reversed for the current generation.
Man marries daughter of his father's brother: In most places in India, this would be considered as bad as marriage to your own sister. Brothers share more genes than brother-sister, so genetically it is not as good. It also brings with it no alliance to a new family. While a sister is considered part of her in-law's household after marriage, a brother would still be part of his original family, meaning the bride and groom in this case are from the same family. And they may have actually been raised as the same family, with the two brothers sharing a household and the children treated as a larger group of siblings.
Man marries daughter of his mother's sister: Slightly less shocking than marrying the daughter of your father's brother. The couple is from two different "families" in that each of their mothers would be considered part of their married homes, not their natal homes. However, there is still a taboo related to the shared genomes and general sense of added closeness, versus a relationship between cousins raised by opposite gender parents.
Man marries brother's widow: This issue came up in the comments on this blog and I find it FASCINATING, because there is a completely opposite attitude depending on whether you are in the north or south of India. In the north, it is considered expected to marry your brother's widow. It is a way of keeping her within the same marital family, giving her children a respectable name, and formalizing an informal relationship, since once her husband died it would be assumed that the young men of his family would take responsibility for her and her children anyway. But in the south, this would be considered sibling incest. Because your age-mate in-laws, that is the parents of your child's spouse, or the spouse of your sibling, are considered to also become your siblings upon marriage. You refer to your son's wife's mother as your "sister", or your wife's brother as your "brother".
Man marries woman raised in the same household as He: Good, normal, almost preferable. A daughter-in-law is considered the daughter of her new married house. If she is already living there as a daughter, that makes it easy. If you take in a young girl for whatever reason (orphan you raise, studying in the school near your house), and you get along well with her, once she and your son are grown up it just makes sense you would want to make this relationship permanent.
Now, here's the challenge. None of these rules are universal through out South Asia. It is an amazingly diverse place, I usually tell people to think of it less like America with regions and accents and more like Europe, with completely different language groups, ancient histories, religious traditions, and so on and so forth. So, basically, don't get cocky. When you are watching a movie and the subtitles say "cousin", don't relax and think "okay, they will never get together then". But also don't think "okay, the family is expecting them to marry". You just don't know!
Cousin marriage is generally more common in southern films, almost the default in family style romances, but far from unheard of in northern films. Although they will occasionally soften the relationships in translation, a couple who were direct cousins in the southern film become children of best friends or the respected caretaker of the house or whatever in the northern remake. The one kind of cousin that, universally in Indian films, is unacceptable as a love interest is the father's brother cousin. Often they will be referred to simply as "brother" or "sister" in the subtitles, but if you catch a "cousin", make sure you pay attention to whether they are the children of brothers or not.
For example, in the movie Janatha Garage, our hero is taken as a baby to be raised by his maternal uncle after his parents die. He is raised in the same house as his female cousin, a flashback shows them together since her birth. And yet once they reach maturity, they are of course in love and planning to marry. They are first cousins, which is a taboo in the West and in some parts of India. And they were raised in the same household like siblings, which is a taboo almost everywhere. But because their parents were of reverse genders, and they fit the established Bride-Groom family pattern from the previous generation, it is expected for them to fall in love once they reach maturity instead of see each other as siblings.
On the other hand, in the TV show Humsafar made in Pakistan, our hero is torn between two potential cousin love interests, the daughter of his mother's sister and the daughter of his father's sister. In some places in India, these would both be unacceptable, a cousin with a shared relative of the same gender (sister-sister) is not okay. And marrying the daughter of your father's sister reverses the power dynamic, making the bride side in one generation into the groom side in the next. However, in the Pakistani culture the show is presenting, any first cousin marriage at all is the norm, with only perhaps brother-brother cousins being slightly frowned upon.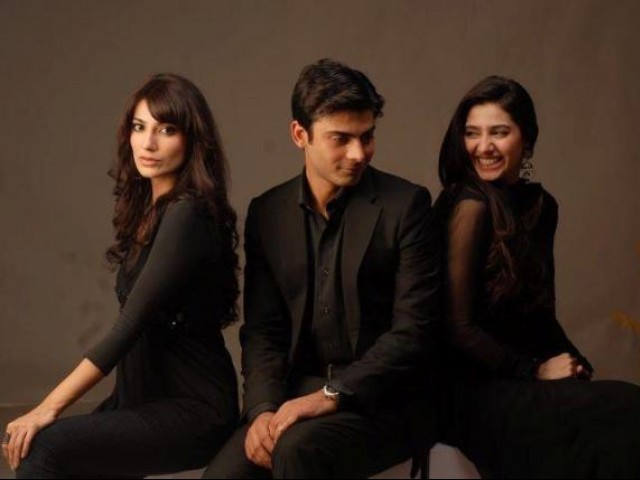 A little additional research reveals that genetically speaking, first cousin marriage is not quite as bad as the taboo's paint it. There is a higher likelihood of birth defects due to the possibility of shared recessive genes. However, if you are tested before marriage and are careful, it will most likely not cause problems.
The possibilities increase the more recessed genes you share, however. If the couple are first cousins with no other connection, it is probably fine. But if they are children of children of children of first cousins, the risk increases. There are beginning to be some studies of the British-Pakistani population, for instance, which has an extremely high rate of cousin marriage and has for generations and is also beginning to possibly see some genetic issues related to that. In general, however, the taboo is far greater than it needs to be genetically speaking. Marrying your cousin doesn't mean your children will come out colored green or something. Marrying your uncle is slightly riskier, but still not a major problem.
And through out most of human history in most places, these kind of relationships took place. The upper classes because there was a power and land to protect (this is why hemophilia raced through the royal families of Europe. And the lower classes because they were less transient with fewer opportunities to find spouses outside of the community. Today's urban world with people all thrown together has changed that, but in rural communities, and communities still tied to rural traditions, it still happens.


Oh, I almost forgot! One more type of incest, the unique Bombai Ka Babu incest-but-not-but-yes relationship. Dev Anand is a conman who tricks his way into a household by pretending to be their long lost son, only to fall in love with the daughter of household. It's not technically incest, especially because she suspects he is a fraud. But on the other hand, he has come to love his fake parents and household and take on the role of their son more and more. In the end, he acts as a brother and helps arrange his sister's marriage, even though he is in love with her himself and she with him.
And just to end, here is what the official Indian laws say about marriage between relatives:
(iv) the parties are not within the degrees of prohibited relationship unless the custom or usage governing each of them permits of a marriage between the two;
(v) the parties are not sapindas of each other, unless the custom or usage governing each of them permits of a marriage between the two;
So essentially "it's not okay, unless it's what you usually do, in which case it is okay".