Forget all the talk about "flop" Kalank. The long weekend helped in the global box office, but it still did really well. At least, overseas. (numbers available from bollywoodhungama)
Let's break this down!!!!! Kalank in America, 320 screens, $2,900 per screen. Kalank in Canada, 29 screens and $10,000 per screen. Kalank in the UK, 149 screens and $2,150 per screen. Australia, 66 screens and $7,400 per screen. New Zealand, 24 screens and $8,600 per screen.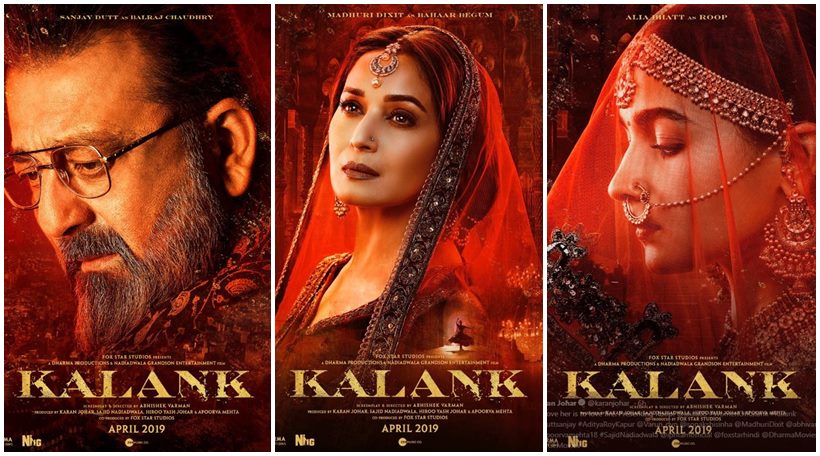 So, what does this say? Everywhere in the western world, super super large number of screens. And average to good per screen amount. I'm not really surprised, it is the kind of big star fantasy romantic film that tends to do well with the overseas audience. To a varying degree.
Kalank in America was pretty low per screen, but also a shockingly large number of screens. So the distributors had higher expectations than the film could fulfill, but then those are super super high expectations. I'm not necessarily gonna blame the film, or the stars, for not fulfilling them.
Kalank in Canada was a high screen count for Canada and a high per screen. Not insanely high, but the highest sane high. In the UK, both the screen count and the per screen were extremely high, for the UK. Australia, sane high and very high screen count. Same in Australia.
That all kind of maps. The UK likes swoony romances, Canada and Australia and New Zealand like action. The US likes a little more thought in it's films, just slightly more but still there. This may not have been the best film as a piece of art, but it is a very good film as a savvy marketing product. Romance, action, it covers all markets. If the relationships and message had been a little deeper, it could have grabbed America too!
If only the Indian market was as easy to predict and control as the international market!