Is that title clear? I'm so tired, but I really want to have this discussion because I think it is interesting. What are the movies with a female love interest who is more complex than your usual "pretty face, good girl" kind of heroine?
In a narrative, the "protagonist" is the point of view character, the one who we get the most insight into his background and motivations and actions. He/she is also the one who changes the most over the course of the narrative. In romance films, the protagonist duties are often split in two, or are so close as to be hard to determine which is the true focus.
But then there are the films where the love interest type role tends to be someone who doesn't get as much backstory and motivation, and who changes least over the course of the film. Essentially they stay in one place emotionally/situationally while the hero moves to be worthy of them/win them. Think of the pretty rich girl who the hero sees and falls in love with at a distance. At the start of the film she is pretty and rich. At the end of the film she is pretty and rich and now married to the hero.
What I want to look at here are roles that are definitely just "love interest", bare minimum of screen time and only there to serve the hero's story. And yet the character is so interesting I would happily have watched a whole movie just about her!
Patiala House-Simran (Anushka Sharma)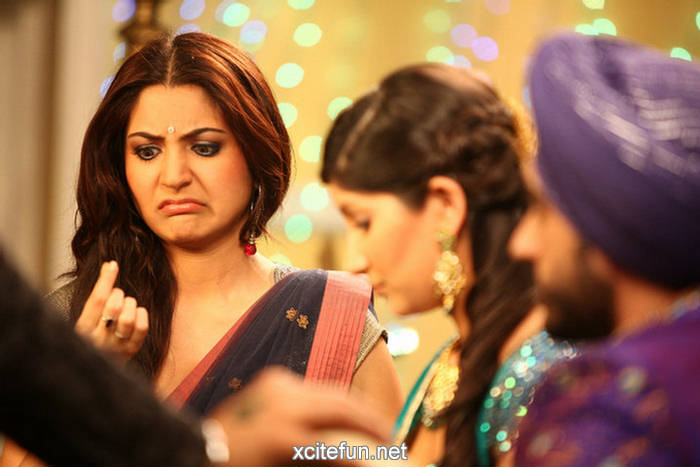 I really love this movie, you don't have to love it as much as I do. But even if you don't love it, you should still enjoy how different our heroine is! Anushka is an insider/outsider, raised within the Indian ethnic enclave in London but shunned because of her white mother. She returns home years later with a "brother" that everyone assumes is her illegitimate son, giving another reason to shun her. Anushka faces them all down and doesn't care. Most interesting, we eventually learn that her "brother" is NOT her illegitimate son, he is the son of a friend who was abandoned by his mother and Anushka took over caring for him. She added on another burden in her life and another reason for society to look down on her, and she did it with a smile and a laugh. Isn't that interesting? Isn't that different?
Dil Chahta Hai-Tara (Dimple Kapadia)
The point of Tara's character is that we don't really know her, we just see her through the forgiving eyes of the young man who is in love with her. But the film does a great job at hinting at the rest of her life. First and foremost, an alcoholic. But a private alcoholic, not the kind who is embarrassing in public but the kind who has quietly driven away all her friends and family until she is left alone on her birthday. A woman with great warmth and kindness and intelligence who couldn't defeat her demons. Divorced, without custody of her child, and blaming others for her problems, while at the same time still generous enough to help a talented artist she has just met. Oh, and also a middle-aged woman who is still so beautiful and charming that we can believe a much younger man would fall in love with her.
M.S. Dhoni: The Untold Story-Sakshi (Kiera Advani)
A young woman in a hotel training course, dedicated to her job and doing it well. When the captain of the cricket team asks her out on a date, she is cautious and asks her friend to come with them. But once she falls in love, she falls all the way, willing to fly to Delhi to see him and risk everything. But also willing to end things when she is no longer happy in the relationship. A woman who knows she can stand on her own two feet and will not be forced to do anything she feels is wrong.
Bangalore Days-Michelle (Paris Laxmi)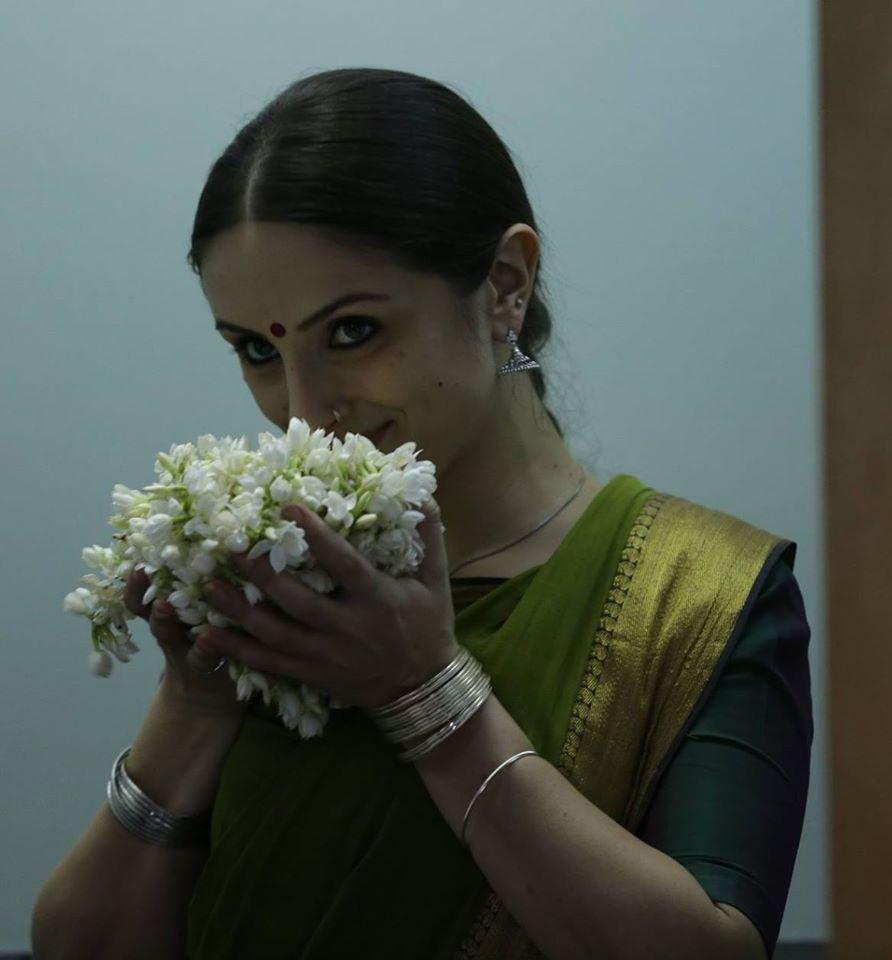 She literally has two scenes in the film, but makes an immediate impression. A white woman learning traditional Indian dance, she rides the elevator with Nivin and graciously accepts his gift of jasmine flowers and smiles at him while her friends giggle. And in the end, she marries him and befriends his cousins. She's white but respectful of Indian people and Indian culture. She is also mature, responds graciously to Nivin's gesture instead of laughing at him. How often do we see a mature respectful and nice white woman in an Indian film?
Ustad Hotel-Shahana (Nithya Menon)
Raised in Dubai by a wealthy ex-pat Malayalam, she loves Kerala and escapes to it as often as possible, while there she sings in a band with friends and walks on the beach, enjoying freedom she can't find in Dubai. She loves her family enough to be ready for an arranged marriage but on her terms, with someone who will let her continue working after marriage and pursuing her passion for interior decorating. And she is brave enough and ethical enough to break up with her rich fiance when he reveals an ugly sense of class entitlement.
Yennai Arindhaal-Hemanika (Trisha)
An unapologetic single mother, a dignified and respected dance teacher, all while still remaining soft-spoken and feminine. She also starts an out of wedlock sexual relationship in her own good time, after knowing the man for years and slowly moving towards romance. And she doesn't want marriage, not unless the man wants both her and her daughter equally and without pity. So interesting!
Ghulam-Alisha (Rani Mukherjee)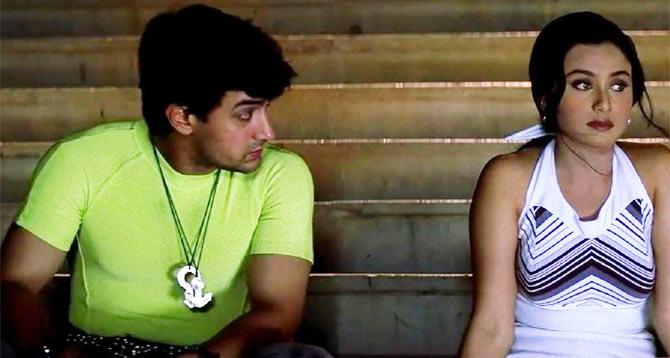 A troubled young woman, sticking by her alcoholic womanizer father because everyone else already left him and she has nowhere else to go. She is terribly lonely, her beloved older brother left the house and her mother is dead. She joins a motorcycle gang mostly to feel like she has somewhere to belong, and finally finds the belonging and unconditional love she craves through her boyfriend. But has enough self-esteem and confidence to break up with him when he crosses her own internal lines of morality. A rich girl with no class hang-ups and who is ready to walk away from all her wealth if she can finally find love.
Okay, that's all I can think of! Who are your favorites? The heroines that you thought "wow, she is really cool, I can see why the hero loves her"?