Happy Thanksgiving! This is a new post, unlike the two reposts I already put up. But it seems seasonal, with turkeys having feathers and people in feathers and stuff. Plus, feather costumes are almost all wonderful (yes, there will be a lot of Helen).
I couldn't find a real feather image of Shahrukh, but I did find this picture of him with a bird!
Why aren't there more images of Helen's full costumes? I must see what goes with this headdress!
This headdress is more subtle, but then is subtlety what you want in a feather headdress?
Oooo! Black and White and feathers!
Ooo ooo! red feathers!
Lara Dutta couldn't come close to that glory in "Phir Milenge Chalte Chalte"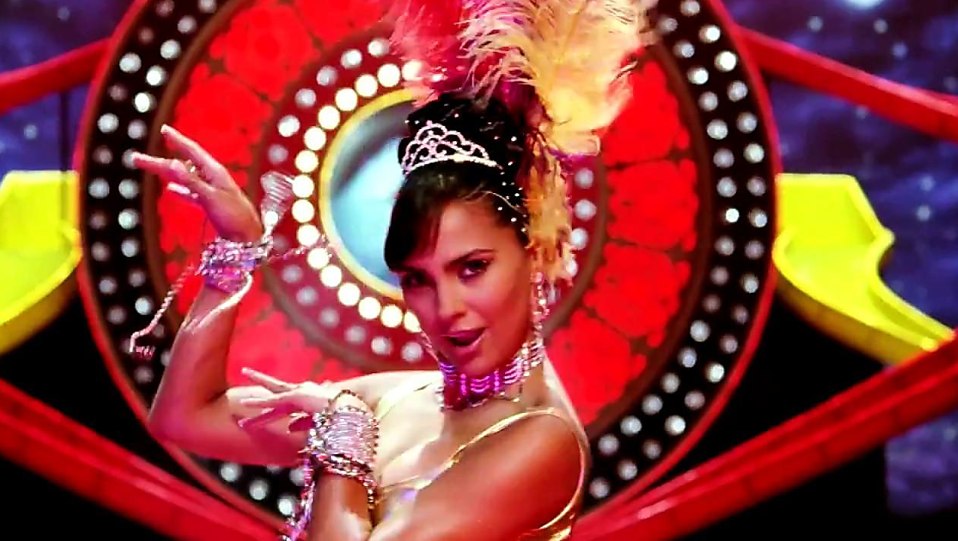 I think I like Dips' version in "Dhoom Tana" a little better.
And then there's Hrithik, just holding a feather
Paheli is all about female desire, so Rani gets to hold the feather
In "real life", here's Esha Gupta in a feather dress
Sonam with even more feathers
And back in the day, Zeenat with her boa!
And to end, the greatest feather costume, moment, everything, of all time. Which unfortunately is only available in terrible quality videos, but still worth watching!
Now the only question left is, if you were to pick one of these feather items to have delivered to your apartment for you to wear during low moments of your life, which would it be?
My first instinct is Zeenat's boa because it is practical and easy to manouver in. But then, when picking feathers, is "practical" really the main concern? So instead I am picking Helen's enormous red feather headdress. It will constantly knock against the ceiling fan when I walk around the room, but I don't care.
And what is the least tempting feather item for you?
For me, gotta be Sonam's dress. It just doesn't look right, like a bird licked all the feathers off its body and then spat them out on her.