I just reviewed Junglee, one of the few Indian movies directed by an American which I can still legitimately call "Indian". And in that review, I started talking about what is and is not universal in the job of a director, and then I realized I really should make this a 101.
Non-usual Disclaimer: I am not trained in the mechanics of making a movie, I have never even been on a film set, the specifics are NOT my area of expertise. But I am going to try to talk in generalities instead.
When film started in America, there were no stars. Like, the names of actors were literally not even published. The idea was that you would go see a movie because it was a movie, who cares who is in it. The end result was based on a title and a poster, and maybe some interesting visuals that would start word of mouth, that is what would drive in the audience.
To create that end result, a talented "director" was required. Again, we are talking super early, like before 1910. The ability to understand the functioning of film equipment without breaking it, and to do the mental flip to see how those functions could be used to make an interesting movie, was very rare. It was that ability that was valuable, that people sought out. No one even considered that the dumb mindless humans in front of the camera might be valuable too. Like, if you go to see a magic show, the magician is the star, his "beautiful assistant" doesn't even get billing. In the case of early film, even the director didn't necessarily get billing, but behind the scenes he was the one people knew and cared about.
It was Mary Pickford who changed this. She worked for a film company called Biograph, was one of two young women (the other being Florence Lawrence) who they regularly used as, well, human props in their films. She was a decent human prop so they used her a lot, and then discovered that the public and theater owners and stuff had started calling her "the Biograph Girl". No one even knew her name because Biograph had never thought it was worth publicizing, but they were recognizing her face as someone who showed up in the movies from Biograph over and over again and they liked her and would come into the movies to see her. So, okay, following the lead of the audience the film studios started promoting their "stars".
It sounds silly that studios had never considered the actors as important before, obviously it is their faces the audience is seeing more than anything else so naturally they will build a bond. But when you are actually making a film, the actors are such a tiny part of it that it feels crazy to think they could end up being important. Especially in that era. If you are doing something like filming a comic sequence where a bunch of people end up trapped in a room, you need the cameraman to keep cranking his camera at the right speed (back in the day that was part of their job, to crank at a regular rhythm or to speed up or slow down as the director directed), you need the light guys to have all the lights going just right so the camera can see and without the bulbs exploding, you need your set people to have built (or stolen) the right kind of things, and you need a director to shout directions and keep people from running into each other. And then you can literally pull in any random person from off the street and put them in a maid's costume or a butler's outfit and tell them to walk from point A to point B. Why in the world would you bother to learn the name of your random "walk from here to here" person versus the name of the guy who can crank a camera at alternate speeds at will?
But the audience is king, it is there willingness to buy tickets that pays for everything, so once it was clear that they were building a bond with the people they actual saw onscreen, Hollywood veered towards promoting those people and making them famous. But, and here is the key, behind the scenes they still had absolutely no respect for them. In the old studio system days, an actor was treated like a piece of equipment. You were under contract to the studio, they put you in a room with experts who dressed you and made you up and gave you a new name, then they sent you out onto whatever film set they chose and the director told you to walk from here to here, you did it, they took your photo, you became famous, and the next day you were shuttled to another film set where another director told you to walk from here to here.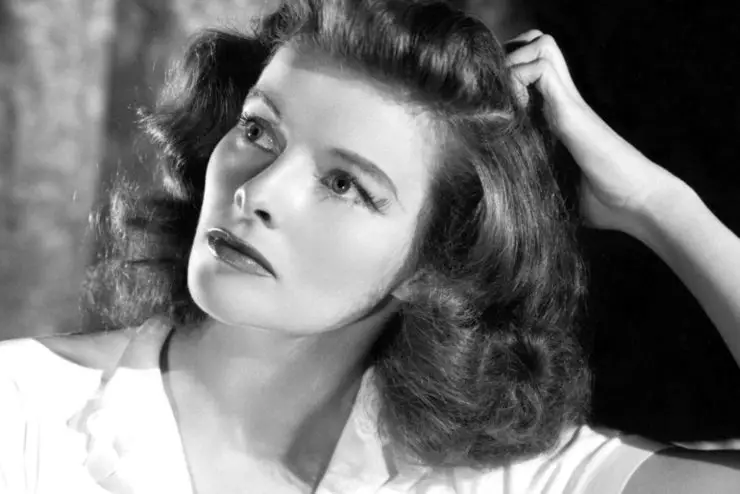 Actors started rebelling almost immediately, United Artists was founded in 1919 by Mary Pickford (first movie star ever!) and her husband Douglas Fairbanks, along with DW Griffith (the first superstar director, who was also smart enough to appreciate his actors) and Charlie Chaplin (an actor smart enough tot urn his own director). This let the actors have the same power as any other artist to pick their projects and be respected. But that was a solution that only worked because Pickford and Fairbanks were SOOOOO big. For other actors, it was a matter of being under contract and fighting to break it. Going on strike and just refusing to work on films they didn't want, or finding their own projects and begging the studio to make them, or simply playing the game and making nice and maneuvering for what they wanted. And this is how it was from the 1920s until the death of the studio system as it was in the 1960s.
This is a story film history tells constantly, because even film historians are sucked in to caring more about actors than the other artists. But it's the other story I want to focus on. While actors were suffering and had no control, directors still had a remarkable amount of power. They were studio contract employees too, but studios were willing to listen to them, give them the projects they liked, and let them run their sets their way. It was gendered, the biggest actors tended to be split 50/50 male and female while the directors were almost always male. But it also just went back to the way film in America had always been, the person running the set was the person with the job title of "director" while the person following orders mindlessly was the one with the job title of "actor".
Now, let us jump to India! By the time Indian film started in 1913, the "star system" was already the norm for film. So they were coming in with that established. Maybe because of that understanding, that the stars were the people the audience cared about, the early studio owners were both directors AND actors. The acting still wasn't considered as important, more just an add on to their directing, but they knew that keeping control of that aspect was part of keeping control of the films as a whole. Himanshu Rai and Devika Rani at Bombay Talkies, PC Barua at New Theatres, even Dadasaheb Phalke and his family, they combined directing and producing and acting all in one person. This is all pre-Independence, when funding was regulated and hard to find and film releases of Indian films had to fight for space with British movies brought in by the colonizers.
Everything changed in 1947 with Independence. The new Indian government put in place highly restrictive import-export laws. They weren't aimed at film, the new Indian government didn't think that much about film one way or the other, but they had an effect anyway. Since outside movies (just like outside, say, shoes) were suddenly highly regulated there was a massive space in the market for locally made products (which is what was intended to happen with, for instance, shoes). Let's go back to those shoes for a second. What happens if I am a fairly wealthy Bombay merchant who loves my western style shoes that I have been wearing for 20 years and suddenly they are not available through my regular store because it is illegal to import them? Well, I can follow the laws and wear Indian made shoes that I have never worn before in my life, or I can ask around and find out if maybe there is a slightly illegal source for the shoes I love. Most people chose the second choice. For shoes, alcohol, radios, food, everything that was suddenly highly regulated. Especially in Bombay where the wealthiest most Westernized folks lived, and the port that brought ships from Europe every day was right there. Everyone in Bombay got their nice illegal important goods, and a very few people in Bombay suddenly had a ton of money they couldn't really explain to the tax authorities. Gee, what industry is only loosely regulated, based in Bombay, and so desperate for money they won't ask a lot of questions? FILM!
Starting in the late 40s, "Black" money started just pouring into the film industry. Folks were looking for a quick profit (or "profit" since it was partially money laundering) and didn't care much about building long term talent or structure. The fastest way to get a profit was by giving money directly to the stars who would attract the audience and drive ticket sales. All logic says this is a terrible idea because, truly, actors are just not that important on a film set. It would be like giving a taxi driver the keys to his own car company. He just knows how to drive the car, he doesn't know how to design a car, fund a car, hire employees, and so on and so forth. But the funny thing is, in India, the actors rose to the occasion.
Each industry developed slightly differently from this point, but I can talk about Bombay in particular. Let's look at Raj Kapoor, because he is the most important man in Hindi film history. He wanted to be a director/producer before he wanted to be an actor. In fact he started working as an actor in order to get the street cred to be a producer. His first film was a modest hit, and he started shopping around a script right away. Finally got backing and convinced a big name actress (Nargis) to join his script, and found a director. The film was a hit, he leveraged that for his next movie, which became a record breaking unprecedented biggest hit in the history of Indian film up to that time. From then on, Raj was golden. He became a star, writer, producer, and director all in one person. And he set the standard. There truly is not another star of his caliber who is also a producer/director of his caliber because he is in comparable. But every star of his caliber also had some basic understanding of the entire function of a film set and the film industry. Star to producer became the expected career track, and on a film set it was understood that the star (not the director) was the most knowledgeable person there.
Okay, let's back up and talk about actual roles on a film set. Film is a complex combination of art and craft. From the "art" side, there is the writer and actors. And on the "craft" side, there are the folks who move heavy lights and big camera equipment, and sew up dozens of costumes in record time. The director is special because they are the one person who serves as a bridge between the art and craft side of things. If the writer writes a scene of terrible sorrow, it is up to the director to understand that mood and then turn around and translate it to specific orders for the technical crew. And on the other side, if the technicians tell him that the camera is broken and can't move today, it is up to the director to explain to the actors that they have to do their death scene standing up because that's the only way the camera will work today. India or America, that is the basic job of the director.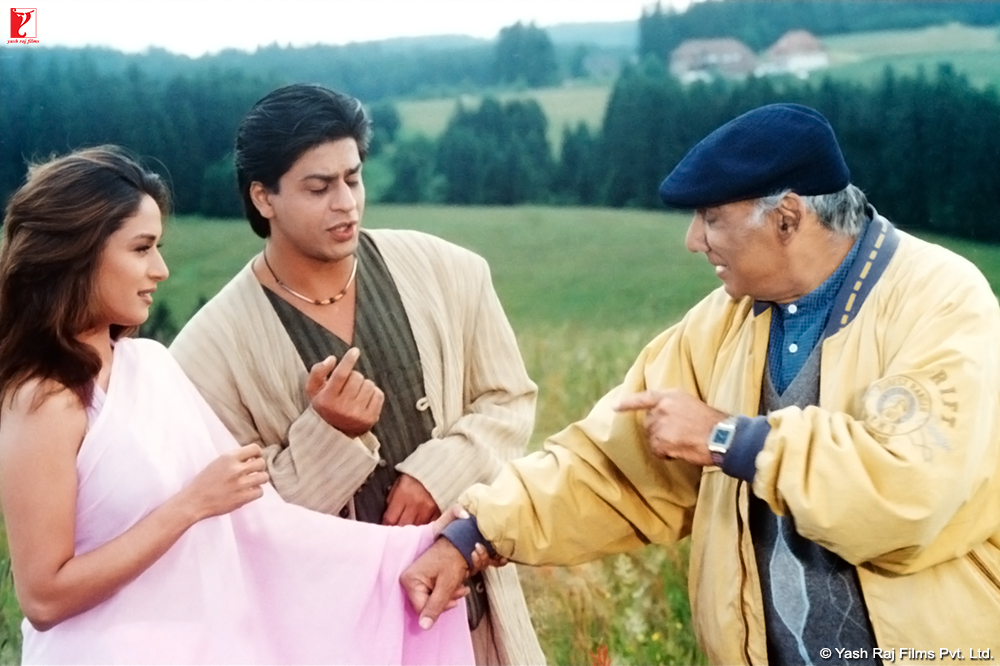 But there is another part of it, the leadership role. In America, the understanding is that a director is like the captain of the ship, his word is law and any disagreement is anarchy. In the best possible world, this is a good thing. A film set is a constant tug of war between art, craft, and commerce, and someone is always going to be unhappy. As a manager, a director is the person who balances all those needs and gets his crew to work for him anyway. For the American system to work, most of the time the director is kind of helicoptered in after the whole film is already put together. The script is in place, the stars are in place, the studio has agreed to a budget, and then you hire the director and say "here is the job, clearly defined, now you go out and implement it". The director has no particular dog in the fight, he is looking at the film as a whole. In Hollywood it is often the "producer" who cares the most. They are the person who finds the script, finds the star, finds the backing, and really cares about the project, the director comes later. Or it is an agent who acts as matchmaker between a project and an actor, but in that case they are done once the contracts are signed while it is the producer who takes over and brings it forward. But even in that case, once the producer has brought everything through, the hand it off to the director for the final touches and actual filming and step back. The director must have full and total control of their film set, their primary role is actual managerial and not artistic.
In Hollywood, once the film is handed off to the director, there is almost no check on their power. Which famously leads to massive MASSIVE abuses. Encouraged by the fact that directors are considered by the awards committees and so on as artists first rather than managers. So you have someone like David O. Russell constantly getting jobs and winning award after award, while if he were managing a McDonalds (for instance) he would have been fired in a week for HR complaints and probably cost the company money in lawsuits. Often it seems like the most famous directors are also the worst managers, but correlation is not causation. I think it is more that you have to be extremely talented for people to forgive that level of abuse. There are also brilliant directors who are decent people, like the Coen Brothers. Or moderately talented directors who keep getting jobs because they are such extremely good managers, like Jon Favrou. This is also, of course, why so many actors say they "really want to direct". It's because they are natural managers, they want to walk on set and be the person everyone looks to, help them, answer questions, keep the needs met and managed, and so on.
Now, let's go back to India! On a Hindi film set, the job of the director is the same in that they are the one who "directs" everything that is happening, tells a camera when to move and an actor what to say and so on. But they are NOT the set manager. And they are NOT the objective outsider helicoptered in at the last minute. That is the Stars job.
Since Raj Kapoor, director/producer became the norm. It is the director who finds (or writes) the script, the one who spends years putting together the whole film, the one who cares desperately about it. At the last minute, he brings in a "star" to lead the film. And then the director steps back, it is the stars job to bring the film on home, to make sure the needs of art, commerce, and technology are all met on set, to make sure the film completes on time and on budget. If a producer/director says "I love this scene in the script, it is beautiful and original and makes me cry", it is the star's job to say "I'm sorry, we aren't doing it. It's too dangerous, it's too complicated, and it's too expensive. Plus, my fans will hate it and won't buy tickets". They are the "buck stops here" person, NOT the director.
I'm talking in generalities of course. It varies a bit film to film, most notably whether or not the film even has a "star" versus just a lead actor with no experience. But the basic job description, in India, is that the director directs the mechanics of the film but a Star is the manager of the set. Part of this is also the job description of "Star". An actor is someone who knows their lines and shows up on time and does their job. A "Star" is someone who has put in their time to learn everything about the film industry from how a camera works to how to launch a PR campaign, who shows up on set every day whether or not they have lines, who sat in on the initial script readings and music settings, who had input on who to hire for every position on set, and who now hosts the cast party and says "hi" to everyone from the lighting boys to the producer, who keeps it running smoothly.
That is the biggest difference between an Indian film set and an American one, everything else is semantics. And it is also the smallest difference. Film is a temp job kind of industry. If you can go with the flow job by job, you will be fine. If I am an American director hired for an Indian film and I show up for the first meeting and the lead actor is already there, and giving really smart intelligent suggestions, and everyone in the room is deferring to him instead of me, I know that for this job the lead actor is going to be in charge and I need to be okay with that and just do my bit. If I am an Indian movie Star and I show up for a job in America and at the first meeting I realize the director and writer have already met without me, and everyone is deferring to the director over me, then I know that for this job the director is in charge and I need to shut up and follow orders. This is why Anil Kapoor can easily transition to Hollywood (because he is a nice humble go with the flow guy), and why a lot of lower level Hollywood technicians can work in Indian film (because they just show up and go "oh, my boss on this job is the Star instead of the Director? Whatever").
Anyway, that's what I've got! There's so much I haven't covered here, and don't even know, leap off from my starting point in the comments and let's keep talking about this.