If you think you might want to see this movie, you can still read this review. You might even enjoy it more knowing you can just relax and enjoy the ride because it will turn out okay. This isn't a film about plot twists and stuff (at least, nothing past the original surprise spoiled by the trailer), it's a film about just enjoying the ride. But if you are totally spoiler paranoid, you can read my other No Spoilers review.
Whole plot in one paragraph:
Saif is a 40 something bachelor who goes out every night to party at his best friend Chunkey Panday's bar, and spends his days working with his brother Kumud Mishra at their real estate firm. One night Alaya Furniturewalla comes on to him at the bar and he invites her back to his place, where she reveals that he is one of 3 men her mother slept with and might be her father. Saif is shocked, but goes along with a DNA test. The results show that he is Alaya's father and that Alaya is pregnant. Alaya decides to have the baby, and that she wants to stay with Saif during her pregnancy. Saif resists, but eventually is won over. For 9 months he and Alaya live together and she wins over his larger family. At the same time, Saif starts up a friendship with Kubbra Sait his smart mature long time hairdresser and for once he seems to be moving towards an adult relationship. And then Tabu appears, Alaya's mother who has been unreachable at a meditation retreat until just now, along with Alaya's boyfriend who was also at the retreat. Tabu takes over everything, wants Alaya to come home with her, and blames Saif for abandoning them. Saif fights with Kubbra, and then fights with Alaya when she finds out that he lied to her about a real estate deal. He realizes his mistake (partly because he sees Chunkey Panday alone in the hospital and doesn't want to be that alone), rushes to the airport and begs Alaya to come home with him. 2 months later, they have a big family party for Diwali, Kubbra comes and she and Saif might be starting something, Tabu is gone but Alaya's boyfriend is still there and involved, and Saif is a very involved grandfather and father.
In the broad strokes, this is an extremely predictable story. Man finds out about long lost daughter, resists acknowledging her, gives in, makes one last mistake, then redeems himself. And grows up a little, starts a real relationship, learns the importance of family, becomes more ethical, etc. No big shock there.
Where I admire these filmmakers is in the small touches that make the story feel solid. For example, when Alaya first starts talking to Saif he explains how he knew her mother, he failed his college exams and took a trip to Amsterdam to forget. He also says he is sure he isn't her father because he always used protection. Those two things ever so slightly fill in the picture of Saif as better than he had to be for this plot. Later we see a woman he picked up at the club come by his house a second time, and a different women greet him by name and vice versa at the club. He isn't a man who might have children he doesn't know about everywhere, although he is sexually active. He maintains relationships with his sex partners, they know how to reach him if they are pregnant or need anything, and he takes basic measures to ensure there are no serious consequences to a casual encounter.
In the same way the little bits we learn about Alaya fill her in more than is strictly necessary, but enough to make the plot feel full. She shows up as this magic perfect plot device, casually confident in telling Saif her story, impossible to hurt no matter how much he rejects her, and a little bit unbelievable in her determination to fight her way into his life. But then we meet Tabu, and it all fits together like clockwork suddenly. Alaya in her first meeting with Saif told him that she had been wanting a father since she was 15. Then we see her be very happy to meet her paternal uncle and grandparents and all the rest, and immediately lose herself in Saif's life and family in a way that serves his journey almost too perfectly. But it's not because that's what Saif needed, Alaya as a character has her own needs, and in Saif and his family she found the opposite of the world she was raised in, that is what she wanted.
It is Saif's movie ultimately, but the filmmakers were smart enough to realize that for Saif's journey to feel realistic, Alaya couldn't just be a perfect plot robot. They still needed her to do the plot things they needed, they just had to build a character backstory that would explain it. Everything clicked for me in a late scene when Tabu is ordering Alaya around to prepare her for a natural home birth. Tabu is being a loving mother, but she is also not considering that Alaya might disagree with her. And then Saif comes home and cuts through all of it and yells that his daughter is giving birth in a hospital. And in the background, Alaya's face looks suddenly relieved. Aha! Mystery solved! Alaya was raised by a very loving but also dominating, and just plain odd, mother. The fact that her boyfriend is also her mother's protegee says something about how limited her life was. Natural she would dream about an alternative, a father. Her mother's calm confidence and disinterest in following society's rules explain why Alaya was so quirky and ready to accept this new father, and turn her whole life upside down to be with him. And her mother's self-absorption, isolation, and unreliability (disappearing for 6 months on a retreat) show why Alaya was so excited to find this solid traditional family structure with Saif. Saif got a lot from her, but we see that Alaya got something from him too, enough to explain why she stuck around.
Everything has those little things that make sense of it. Kubbra Sait's character, we learn she had an unhappy divorce, we can see that she understands and knows Saif like no one else just because of their weekly hair appointments (and she knows he dyes his hair), she isn't some perfect woman for him, she is someone with her own baggage and they both have to move slowly to get comfortable with the idea that a long time acquaintance/friend could be something more than that. Alaya's boyfriend, we see him try to talk over Tabu and be bulldozed, and at the end we see that he has stayed in London with Alaya and left Tabu, we can fill in that he was pulled into their orbit and has had his own journey of committing to Alaya and their daughter over Tabu's magnetism. All the characters are figured out like that, clear even if there are no big monologues to explain them. It's just very well-constructed.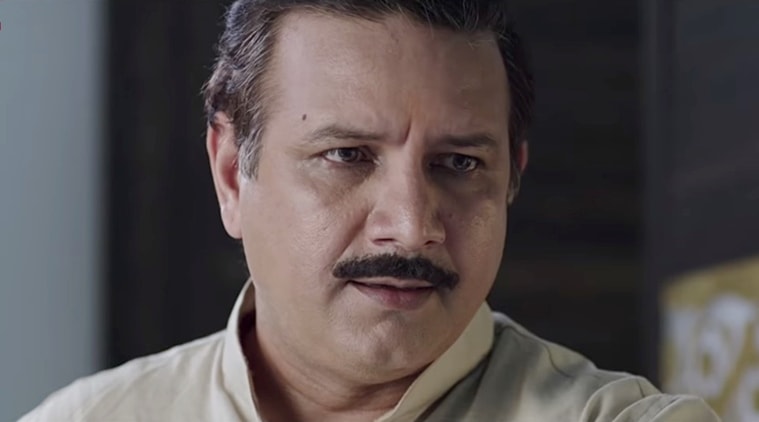 The only flaws I can see is that there are a few too few scenes in some places. Not even too few, that's worse than it is, more just on the bare minimum of acceptable while still being acceptable. We know Saif and Alaya are going to have one final fight and it's going to be massive, that's how these plots work. And the fight is very well-done, and makes sense from both sides. Alaya promised a neighbor that her tree wouldn't be torn down for a development Saif is organizing, and Saif lied to her that he would make it happen. This is a very big deal for Saif, he needs the money and it could change everything, it's also just how real estate functions and it's not ridiculously unacceptable behavior from him to lie about this small thing. From Alaya's side, she isn't making some crazy hippy complaint, she isn't even caring about the tree itself, she cares that Saif lied to her and that's a big deal. It all flares up and Saif says he doesn't owe her anything, and Alaya leaves. Fine, perfect.
The only thing is, I would have liked to see one smaller similar fight before this. Both knowing who these characters are and from the way this fight is written (as though they don't realize how big it's going to be until they are into it), we know they must have had smaller similar fights all along. Over what milk to buy, what movie to watch, missed doctor's appointments, whatever. I would have liked to see a fight flare up, and then the two of them compromise, so we get a sense of the pattern that is leading up to this big final fight.
In the same way, I want one more scene of Saif hanging out with Kubbra during their "just friends" period so we get a sense of them as people who enjoy each other's company. I want one more scene of Alaya with her newly discovered grandmother Farida, so we see her be fully accepted into the family. And so on and so forth. I got it, I understood who the characters were and the story the film was telling, I just wanted slightly more to feel full.
But even that is a compliment. I liked these people and I liked this world, I just wanted more of it.