Really this is what we do every Wednesday, but I want to pop it out and give it a special space, just for fun, as we get through Ramesh Sippy week when not everyone has something to say. Because surely you can find something to say here!
If you like Indian film, you probably like romances, family issues, and are okay with fantasy and happy endings. What I'm saying is, if we are all here because we like the same kind of movies, we probably like the same kind of TV shows too, so let's share recommendations!
Let's see, what can I throw out there?
The new season of Agatha Raisin just hit Acorn TV (a Prime channel). Middle aged successful PR agent Agatha moves to an idyllic small English country town which is, of course, riddled with murder. There's also a cute retired soldier who moves in next door, and a young cop with a crush on Agatha, and a wealthy impoverished aristocrat who is her old friend. Village humor, middle-aged romance, and happy murder mysteries, if those are your think you can watch this show.
Schitt's Creek, terrible name and very sweet show. A rich family is raided by tax authorities and their only remaining asset is property in a town called "Schitt's Creek". 4 rich people interacting with small town folks is a classic comic set up, but this show is a little more than that, it's just sweet and kind as everyone learns to love each other more and (even harder) how to express that love. If you don't cry when self-involved actress mother Catherine O'Hara surprises her grown daughter at her high school/GED graduation ceremony you have no SOUL. It's essentially K3G, but way more loving, and also very lowkey and Canadian. And a comedy.
Kim's Convenience, a great name and a very romantic show. Another family show too, parents run a convenience store and are estranged from their son after he had a few wild years as a teen and put a lot of pressure on their remaining at home daughter who is in art school. Lots of family love and slow breaking through of reserve and hearts mending. But more importantly, the estranged son is hot as the SUN and has this slow burning thing with his awkward female boss. She likes him but he doesn't like her, then they are friends, then he likes her but she is dating someone else, etc. etc. Very addictive.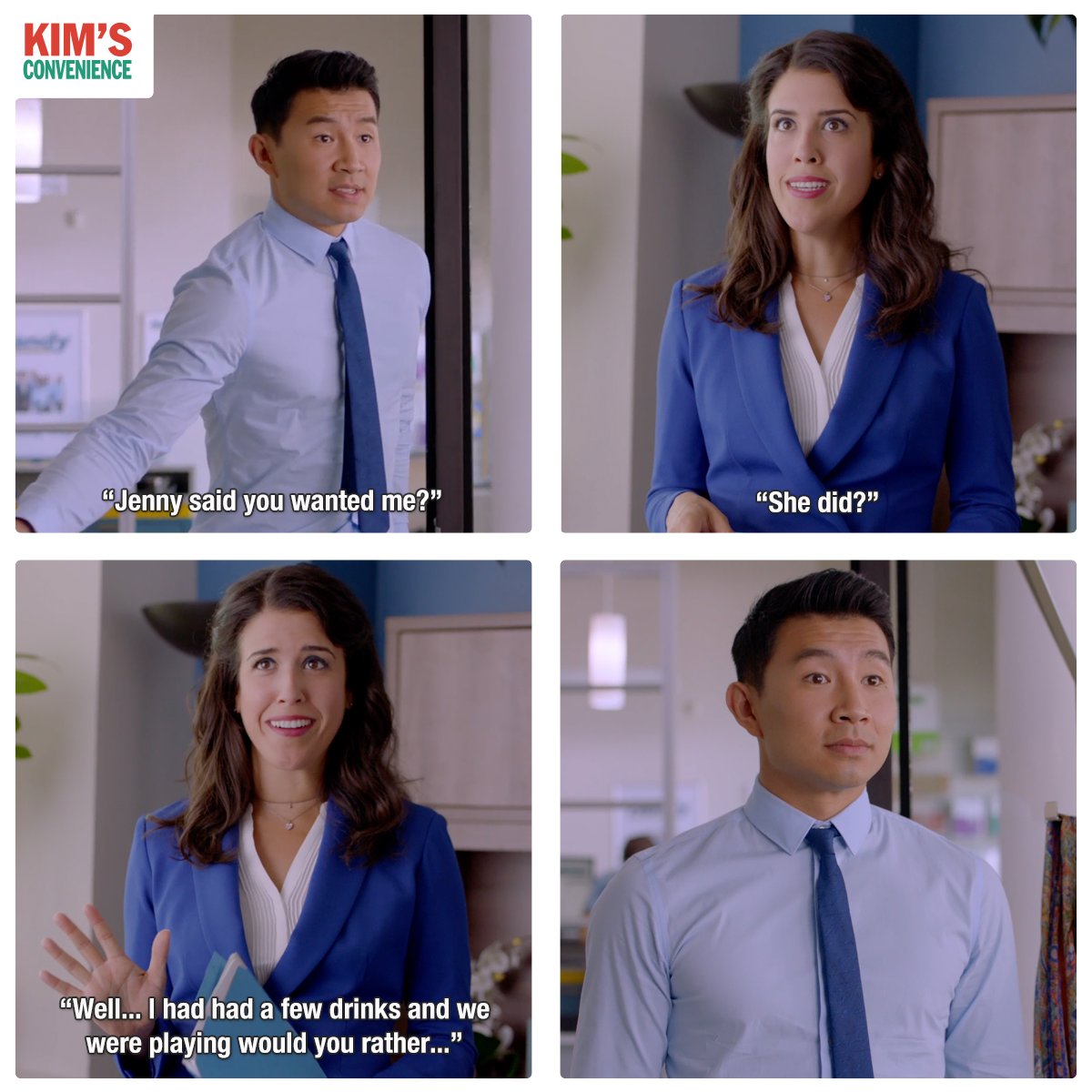 Queens of Mystery. Acorn TV's attempt to imitate Agatha Raisin, pretty good. Our sweet police inspector heroine moves home where her work is constantly interrupted by her 3 mystery writing aunts. It's very magical and surreal, and there are so many tragic romances and slow burning unspoken angst romances, I can't even describe them all.
Gavin and Stacey. This is an old show, and so romantic it should be an Imtiaz Ali movie. And also funny and loving and sweet and stuff. Gavin is a London suburbs guy, Stacey is a sweet girl from a vacation town in Wales, they talk over the phone all the time because of their jobs and finally meet and fall in love, but can they be together if they live in different places? So many swoony romantic moments, plus charmingly funny relatives (his parents like to playact as Charles and Camilla!), and all happy happy happy. And after 10 years away, there was just a Christmas special this year that ended on a cliffhanger so they BETTER be coming back for a full season!
Okay, lay it on me! Wax rhapsodic about your favorite shows! Crazy Ex-Girlfriend, Jane the Virgin, Outlander, other stuff, all here! But not, like the latest dark antihero stabby stabby murder show, because I'm not thinking the DCIB crowd will have much love for it.