Bad Girls month, woo-hoo! Let's see if this brings views back. Or if I just have to wait until there is another big movie in theaters people are excited about. Or do drugs and rock 'n roll to go along with my very popular "sex" week.
As I started trying to think about movies and characters I wanted to discuss this month, I realized that not every "bad girl" was created alike and there was one kind I personally find more interesting than the other.
Let me start by defining a "good girl". Every society has a certain structure that women are supposed to fit within, and if they are outside that structure, they are "bad". Or, occasionally, simply "strange". In Indian society, everything is structured super super hard and roles are highly enforced. Women, especially young women, bare the brunt of this.
A young Indian woman is supposed to be vegetarian, respectful of her elders, modestly dressed, good in school, classically trained in some art form (singing, dancing, play an instrument, poetry in a pinch), and knowledgable about traditions. Most importantly, she should be without any form of desire. No ambition in her career, no sexual desire, no greed for worldly goods, no strong enjoyment of food, music, playing sports, anything. She exists as this mild moderate pliable creature who will do whatever everyone else wants.
A "strange" young Indian woman is one who has the mild moderate personality with one freakish area of interest/expertise that is not expected. The unambitious young woman (still just wants to be a housewife) who is randomly very good at school. Or the young woman who is too tall, too short, too heavy, although otherwise just right. The young woman who is tone deaf, who can't cook, who is clumsy. She is not the typical heroine, she is not someone who (within the context of the film) anyone wants to marry. In most movies, she gets a make-over and then is "good". In the best movies, she learns to love herself and finds someone who loves her as she is. These are the heroines of Sanam Tere Kasam, Daawat E Ishq, Hasee To Phasee, Khoobsurat (the new one), all of our favorite films.
This same heroine who is "strange" could be "bad" in a different movie. Let's use the new Khoobsurat as an example. Our heroine Sonam Kapoor is sexually experienced, loud, confident, wears sports clothes in public, likes rap music, and works outside of the home. Those are the behaviors she was born with, that is her natural self, someone who likes a certain kind of music, feels comfortable in a certain kind of clothes, and so on. She is never going to be a standard "good girl" because she wasn't born that way. But, "bad" is a social construct. Because Sonam's parents approve of what she is and does, because she lives in a large city where such behavior is not considered immoral, because she works with people who don't judge her, she has never carried with her a sense of being "bad". She is just her strange self.
But then let's look at Bareilly Ki Barfi. Kriti in that likes to wear jeans and t-shirts instead of saris, she goes around town alone, she speaks her mind, she likes break dancing, she smokes and drinks and hangs out with boys. She isn't identical to Sonam in Khoobsurat, but they are pretty close. Only Kriti lives in a small judgmental community, she doesn't have a job that takes her into a different world, and her parents only partially approve of what she does. So she is labeled as "bad" rather than simply "strange" both within her own mind, and within her community. The neighbors gossip about her and tell tales, her parents sigh, she wishes she could be "better". The same with Bhumi's character in Pati Patni Aur Woh, Taapsee in Manmarziyaan, all these other young women who have to rebel to be themselves, have to accept the public label of "bad", even though in a different circumstance their behavior would merely be "strange". Heck, the two heroines of Bahubali show this perfectly. The same behavior that in Anushka was honored as brave and royal and wise, in Tamannah makes her a rebel outside of society.
This is the "bad girl" I find most interesting. The one who was created by nature, and circumstances. She is "bad" because she was born different. But then society around her labeled her as "bad" and suddenly her options in life shrank down smaller and smaller until she had to do "bad" things to survive. Some films come in at the beginning, the unusual young woman that the neighborhood gossips about, sometimes they come in at the end, the confident young woman living alone in the city and working as a bar dancer, a conwoman, a sex worker. A few very rare films actually follow that transition, the moment a woman who is different turns into someone outside of regular society because she just doesn't fit in.
The "bad girl" I find least interesting is the "good" girl who circumstances force to be bad. Rani in Laage Chunari Main Daag, a perfect daughter and sister and future wife who, against her will and not through any fault of her own, is forced into sex work. BORING! In Deewar, the reveal that Parveen Babi's glamorous confident call girl secretly dreams of a traditional marriage, DULL!
Next least interesting is the "bad girl" who is actively evil. She was born "bad" and then chose to become evil. Priyanka in Aitraaz, Ramya Krishnan in Padayappa, they are straight up villains. They are more fun to watch than the suffering good-girl-forced-to-do-bad-things type, but they don't have that weird little anti-social statement of the bad-girl-who-isn't-evil-just-doesn't-fit-in-society's-narrow-definitions.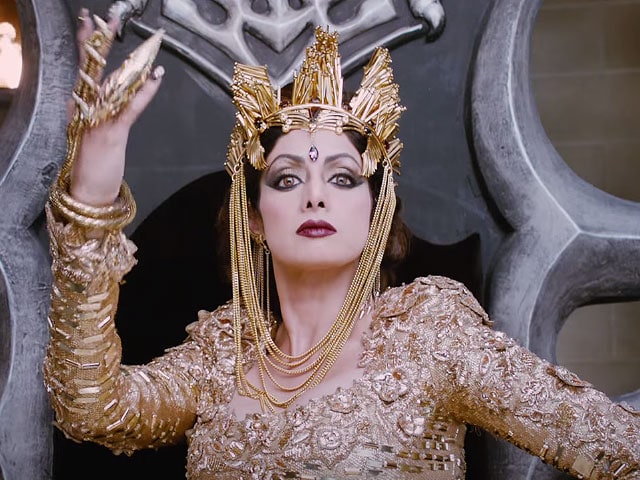 In Bad Girl month, I am going to be talking about a lot of heroines who are that "born different but not evil" kind of bad. A few heroines who are that "saintly good girl forced to do bad" kind of bad. And a few who are that "straight up evil just like a man" kind of bad. But I think it's important to work through these definitions to begin with, and understand the nature versus nurture question.
Does that make sense? Do you have additional comments? Am I reminding you of a follow up discussion question, or a favorite movie of yours that I didn't promise to cover?