No fair saying "all of them"! You gotta be more specific than that. Also, I have to say I am loving these random discussion posts. As the various ones of us are stuck in house arrest (although actually I am free to do anything I want except go to my office, both legally and common sensically), it's nice that we all kind bond with totally ludicrous discussion topics.
So you are watching a movie, and our hero is noble and just and right and handsome and all those things, and yet you find the villain somehow more…uff. What movie is that and what villain????
Just to get the ball rolling, can we all agree that grey-haired Rana in Bahubali was, like, sex on a stick?
Sid M in A Gentleman was great, but Suniel Shetty? With the hip facial hair and mature confidence?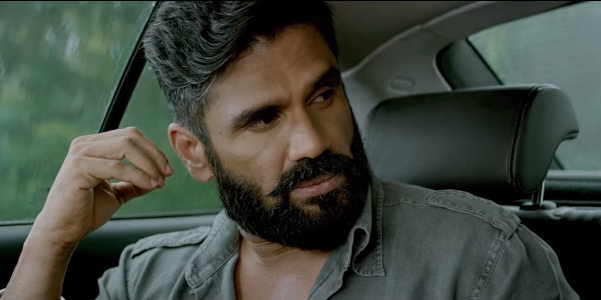 And finally, thanks to Angie reminding me, let us have a moment for Sudheer Babu in Baaghi 1
Okay, who are YOUR hottest villains????