Aditya Chopra week doesn't seem quite as popular as Madhuri week, but I don't care, because I love Adi so so SO much! And I want to talk about one reason he is special and I love him, his turn towards writing instead of directing.
In Hindi film, writer-director-producer are job titles that tend to blur together. The director is the parent of the film, gently rubbing and polishing the initial idea into something commercial and viable, at the same time he runs around finding the funding and getting contracts signed for casting, before actually directing the thing almost as an after thought. Of the three identities, "director" is the one most respected and most often used to indicate those three areas of responsibility combined. Next would be "producer", understood to mean that you did practically everything except for standing on set and placing cameras. "Writer" is basically meaningless, no one wants to be a "writer", that job is just half a job with the rest done by other people.
Until after about 2000, "writers" didn't even technically "write" things. Like, write them down. The idea of a "bound script" was rare. Instead, there would be a "narration", usually given by the director/producer, in which the entire film was described shot for shot and plot point by plot point, and that is what actors, cinematographers, composers, and so on, would use as the basis for their work. The "narration" was a combination of the plot ideas provided by some writer somewhere, and the specific concept of how to present them created by the director. Finally on set would be a third person, the dialogue writer, who would dash of the specific words needed scene by scene. Of course there were exceptions to this idea, but those were understood in the industry as exceptions. It's almost wrong to say "Salim-Javed were better than usual scriptwriters", rather than say "Salim-Javed were totally different from scriptwriters". Like, the terminology doesn't even fit what they were doing when they wrote out a whole film, in advance, with dialogue. That's not usual "scriptwriting" in Hindi film.
We can see this breakdown in the end results easily enough. If you take a strong auteur director like Raj Kapoor or Guru Dutt or Yash Chopra, it doesn't matter if they are officially listed as "director" or "director-writer" or "Producer", the film all looks the same and is distinctly one of theirs. Even if KA Abbas wrote the script, Raj Kapoor is going to mess with it during filming to such a degree that it belongs to him now. Even if someone else directs the film, Yash Chopra is going to give so many notes and be so involved during filming that it will look like one of his films.
And this brings me to Aditya Chopra. He knew he wanted to be a director, he apprenticed with his Dad over school breaks, and finally he graduated from college and was ready to make his "real" movie. First step, write the script. Not "I have an idea for a script, so I want to make a movie" but "It is time for me to direct my first film, and the first step to directing is writing a script". He sat down and planned out the whole exact story he wanted, and wrote it out shot by shot. Script and storyboarding were the same step. Then he started spitballing the story with his new friend Karan Johar, and figure out the dialogue bits, the exact character moments (should Shahrukh steal beer or condoms from Amrish Puri?). And finally, with his father's support, he put together the exact cast he wanted to use, handpicking each actor, picked the composers, planned the locations, and as the last easiest task of all, actually shot the thing over the course of about two months.
That's the classic writer-director-producer kind of process. It's all about making the movie, starting with having an idea for a film you want to make straight through to holding the camera and shooting it, with a stop in the middle to find funding and put together your creative team. All one man, one vision. But after that first movie, Adi wasn't interested in doing it like that any more.
For the past 25 years, Adi has left the "director" part of the job behind in order to focus on the smallest least respected part of it, "writer". Sure, he's a producer too, runs the whole YRF empire. But he's far less hands on than, for instance, his father was as producer. He's not doing one film at a time, running around getting funding, giving narrations personally to each actor, and so on. No, he is building a massive studio lot, finding talented youngsters to help him, and trusting them to handle the details of production film by film. It's "writer" where he still keeps his hand tightly on the pulse of creation. No one really talks about it, you don't get stars or directors saying how much they liked his script or anything like that, but if you look at the YRF slate of films the hidden story of Aditya Chopra sitting in his office pounding out story ideas and handing them off to other people to be created becomes apparent. He does the boring grunt work of idea creation and lets everyone else get the credit.
Now, here is a list of all the films where Adi is listed as "writer", primary writer (I'm not including movies where he was one of 3-4 credits), but not "director":
Mujshe Dosti Karoge
Dhoom
Veer-Zaara
Bunty Aur Babli
Dhoom 2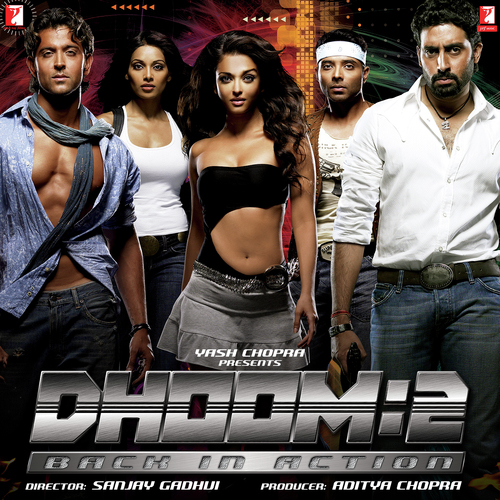 Aaja Nachle
New York
Ladies VS Ricky Bahl
Ek Tha Tiger
Jab Tak Hain Jaan
Dhoom 3
War