Happy 4th! I celebrated by doing a purposeful long and meandering drive for curbside pick-up orders, and then returning home and immediately becoming overheated and exhausted. Which is why I didn't even reply to comments until just now (sorry!). Anyway, for a nice American themed post, I am going to have a mini-discussion of the Indian American film genre.
I am defining Indian American films as movies that are created by people of Indian descent, that are set in America, and that have Indian American characters. If they are made by Indian Americans but don't feature Indian Americans as leads, no (so no M. Night Shyamalan). If they feature Indian Americans as leads but are not made by Indian Americans, also no (so no Harold and Kumar, much though I love it). But the funny thing is, there are A LOT of movies that do fit this restriction.
I guess it's not really that funny. Like all artwork, film has the possibility of artists telling a personal story. And American film has a tradition of speaking out and representing your community through your work, especially your early work when your are finding your unique voice and identity in the world. Starting in the 90s and through to today, there is a growing number of second generation Indian Americans, young people who want to be filmmakers and start by telling a version of their own story on film.
Mindy Kaling's Ouvre
Mindy Kaling doesn't make "Indian American" art, which is in fact what makes them so uniquely Indian American. The characters she writes and often plays are young American women, with American dreams and behavior and beliefs and motivations. And they also happen to have "funny" names and brown skin. And people make assumptions because of that.
You are Indian American because you are Indian American. If you tell your story, it is an Indian American story because it is yours. That's it, that's the only requirement. So when Mindy Kaling makes her fun light silly rom-com inspired TV shows and movies it isn't because she is post-racial or her characters are about "more than their heritage" or anything like that. She is telling her stories of her world as she sees it, and in her world the Indian heritage is there and so is a lot of other stuff. She is telling the story of Indian Americans who are told they aren't "Indian" enough because they never learned an Indian language, or about their religion, or joined cultural groups, or any of that.
Watch her movie Late Night, her TV show The Mindy Project (although that kind of loses it's way in later seasons), her streaming series Never Have I Ever, really anything she has touched, to get the sense of that unique particular kind of voice.
Mississippi Masala
This is not made by an Indian American, it is made by an Indian-British person. But it tells an extremely American story, a young desi woman in rural America who falls in love with an African-American man in the face of family objection. Her hardworking not-rich family, and her love story with a not-white and not-rich American man, and most of all the sense of being isolated in the midst of non-Indian America is a unique story in fiction, but a common story in reality. There are desis all over America, a lot of them are in urban areas with large communities around them, but a lot of them are in small towns, alone, forced to figure out who they are if there is no one like them around them.
Loins of Punjab Presents
My personal favorite. It's a specifically New Jersey American movie, the Indian American community that is settled and surrounded by people like "them", that has created it's own layers and exclusions of who is "better" within the Indian-American New Jersey world. And then it turns that on its head and shows how no one is better or worse, they are all just people trying to get along and live their lives.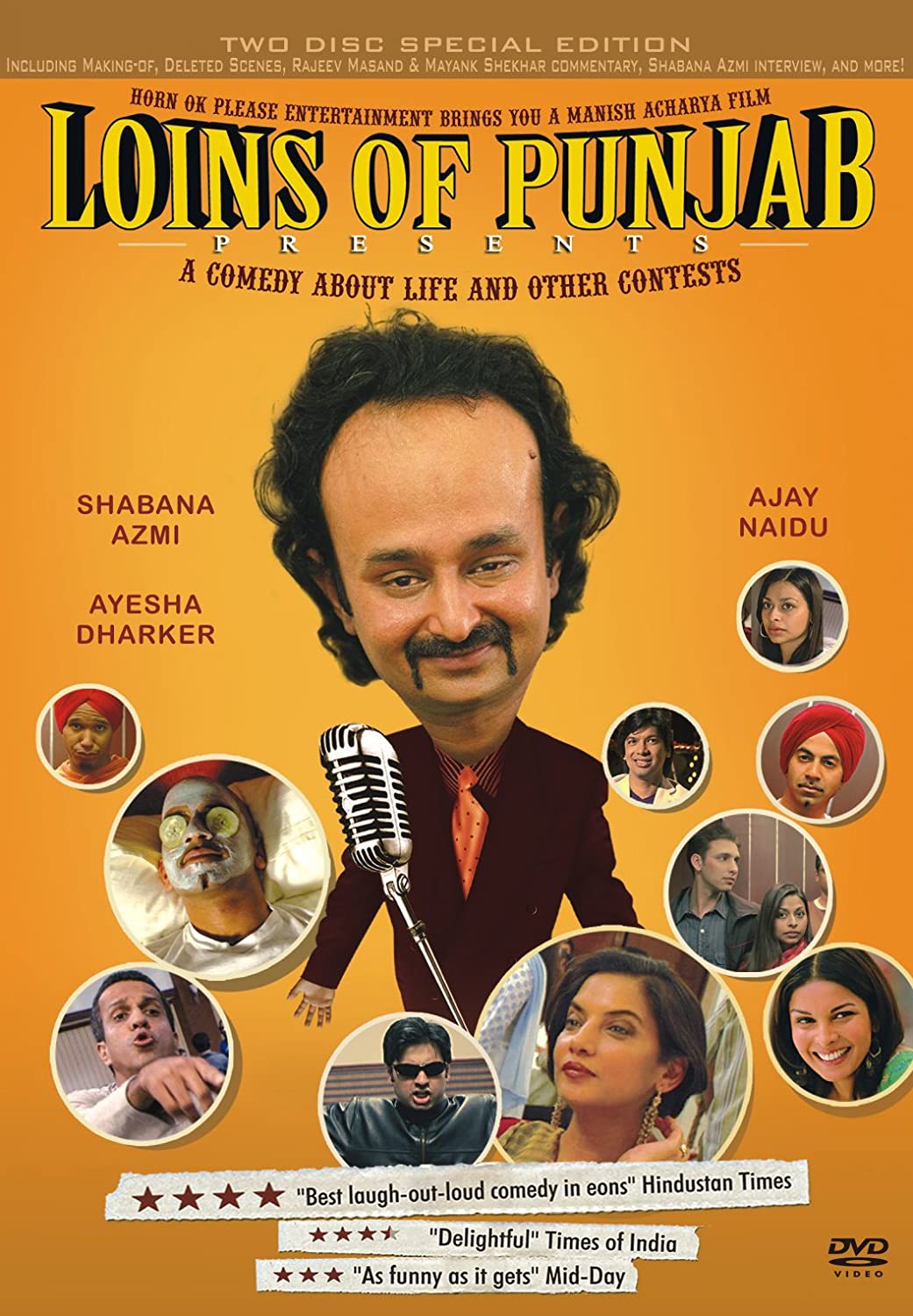 The Big Sick
A rom-com about what happens when an American man falls in love with an American woman and they start to figure out their lives and who they are, until his identity as an Indian-American suddenly makes it clear that this isn't going to be as easy as they thought. Again, Indian-American isn't the same thing for everybody. In the Mindy Kaling world, the cultural differences don't seriously threaten the romance, her cultural struggles are internal not external, figuring out how to integrate this part of her identity. In the Mississippi Masala world, the threat to the romance was there all along, there was no easy moment of Americans meeting. In this movie, 90% of their life is in the same world, no cultural conflict, but that last 10% is really important.
The Namesake
One of the real classics of the Indian American identity, comparing the experience of a couple who married in Calcutta and moved to America with that of their American-raised son. One of the best parts of the film is that the casting reflects those identities, Tabu and Irrfan Khan, Indian actors (both meaning they are of Indian nationality and that their careers are in India) playing the parents and Kal Penn an American actor playing the child. It's a primarily internal personal story, for this one family and these three people, this was the American experience.
American Desi
The sleeper hit! Which delightfully tells the story that was happening on campuses all over America, as young Indian Americans who grew up in isolated bubbles found their "tribe" upon arrival at college. Heck, this is my story! Sort of. I'm not Indian American, but I landed in college to discover I was one of only two non-desis on my dorm floor. The Diwali Garba was the biggest campus event of the year, the Indian Students Association was the most active group, this was a whole special unique world within America. And that's what this movie is about a love story set at Rutgers in the world of this massive community of young Indians in America.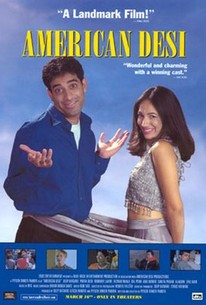 Lilly Singh/Superwoman's Ouvre
Woot, Lilly Singh! I am proud to say that I knew her back before she was famous. Okay, before she was super super famous. A young Indian American woman who started making youtube videos for fun and slowly got more popular. Salman Khan gave her a small role in a movie he produced, she did those youtube creator live appearance things, her profile grew bigger and bigger, and now she has her own streaming show on Hulu (I think). One of the many wonderful things about her is that she mixes in Indian references with American references with universal references. Because, why not? That is her world, if people can't follow her thinking, that is on them.