Saira Banu! She's only 76, and she has lived so many lives. Just a fascinating woman who refuses to fit into any box you try to put her in.
Usual Disclaimer: I have no personal knowledge, all of this may or may not be true, but this is how it appears to me based on publicly available sources.
If you look at Saira today, and for the past 10 years, you see an elderly woman dedicated to spending as much time as she can with her elderly husband, not a still very young woman who could be working and living like many of her contemporaries. That's the truth for a lot of these May-December romances. I have an aunt and uncle in my family who had a similar age gap to Dilip and Saira. I knew them at the end of their life, and I just recently put it together that there was a 20 year age gap. Blew my mind! They always seemed like a team to me, he was just as young as she was and she was just as old as he was.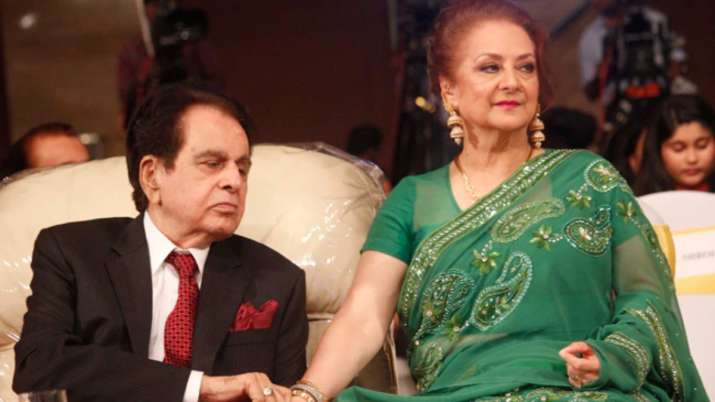 Dilip Kumar has severe health issues, some of which affect his mind (even though no one is saying it, it's obvious from photos). He needs his wife there, someone who makes him feel safe, and Saira is one of the many Saints walking the earth today who spend all day every day keeping their partner safe and comfortable as his mind goes away and he slowly fades. Good for Saira, this is a wonderful thing she is doing. But I am sad because it means people are forgetting who Saira was before she was this tired loving dedicated wife and caregiver.
Saira was amazing. And unpredictable. She was many seemingly contradictory things at once, the most devoted and forgiving and traditional wife, and also a woman who maintained her own household post-marriage. A forgiving wife who never questioned her husband, and a woman who took sexy wild roles on film well into her 30s and for decades after marriage. Just, a fascinating woman. Defined at the beginning and end of her life by her total devotion of her husband Dilip Kumar, but with so much more in the middle!
Saira was born into a film family. Her grandmother and mother were both minor actresses. They were also intelligent upperclass Muslim women. This wasn't exactly a clique at the time, but it was a group that found an affinity for each other. Think of it like a college campus, everyone knew each other and there were individual friendships between all kinds of unlikely folks, but there were also book clubs and dance clubs and stuff. Saira's family was part of the "book club" crowd. They liked talking about poetry and literature and big thoughts, usually from the Urdu tradition. Her grandmother was one of the last grand old courtesans of Delhi, not the "naach girls", but the true respected women of art and education. There were a lot of folks like that in early film, it was an art form after all, there were great artists working there, and people who appreciated great art. With Saira's family background, of course she was sent overseas to get the best education she could have. She went to London as a young girl where she was taught about art, literature, languages, everything, finishing it off with two years at a finishing school.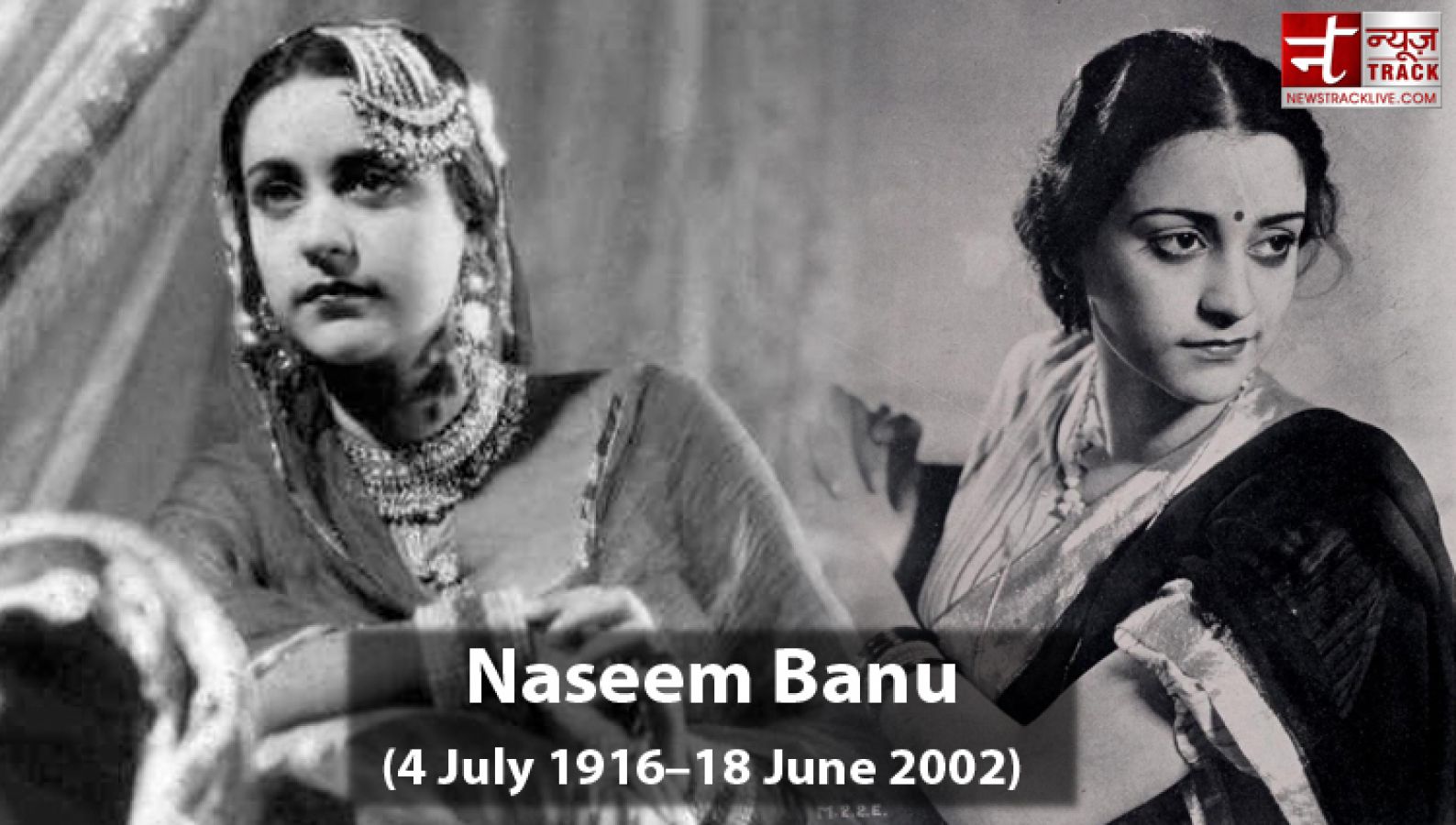 At some point before London, Saira fell in love with Dilip Kumar. He was one of the 3 most famous actors in Hindi film at the time, Raj and Dilip and Dev were the equivalent of the 3 Khans today. He was also a friend of her mother and grandmother, part of that film subgroup that enjoyed talking poetry and the finer things. It's not clear if she ever really met him at this time, may have just seen him from a distance. After all, she was just a little girl. But she fell in love with him. Every night as part of her nightly prayers, she asked God to let her marry Dilip Kumar. In London, she focused her studies on the areas she knew interested him, tried to craft herself into his perfect bride. At 16, she left London and returned to Bombay to be launched in the film industry.
Saira dedicated herself to marrying Dilip Kumar, but that was not all there was to her. She was serious about acting as well. She realized she was handicapped by not being able to dance, and started taking lessons, quickly rising up the ranks of the "miscellanous young actresses" until she began to be more and more in demand. And at the same time, she didn't forget Dilip. She lobbied to be cast opposite him, over and over again, and Dilip always refused. He thought it wouldn't be right to act with such a young girl. Saira was insulted and began snubbing him at the studio, which he found vaguely amusing, the child of his old friends insulting him. Saira was mad at him for ignoring her, but didn't let that distract from her career. She starred opposite Shammi in Junglee, making an immediate hit, and went on to make move after movie, mostly young modern love stories with herself as the confident flirty heroine. She had a distinctive look, a narrower face than most actresses, and a heavy hand with the make-up that gave her a modern feel.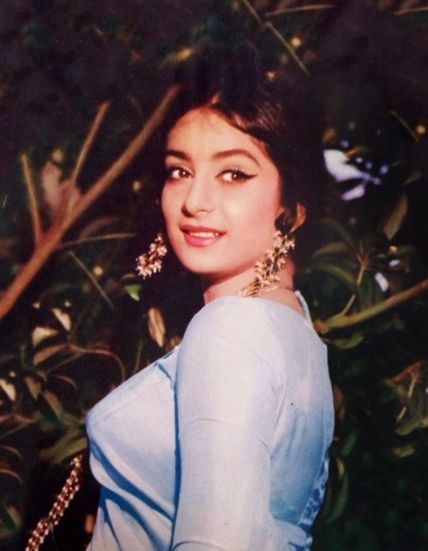 Dilip re-entered her life on her 21st birthday, he came to the party as a courtesy to his old friends, she greeted him at the door and he fell in love. Suddenly she was this elegant mature woman, not a little girl any more. He had to leave for away filming the next day, called her for two weeks while he was gone, and then rushed to see her again as soon as he got back. You would think Saira, after spending almost her entire life dreaming of Dilip, would have been a pushover. But no. She was meeting him as an equal and was not going to be easy. She had heard he was seeing another woman and confronted him with it as soon as they saw each other again, asked him to prove she was different. Dilip by this point was over 40, he had 20 years of romances and flirtations behind him, 20 years of falling in love and going for car rides and lunches and sending flowers and then gently fading himself away. But Saira was different, and he found himself proposing to her there and then. He took her home and talked to her grandmother that very day, and the engagement was announced.
All of India went mad with this news. It would be like Salman Khan announcing his engagement today. For 20 years, the public had been waiting for Dilip to marry, and so had his many friends around him. Raj Kapoor (friend of Dilip since college days, before they were both famous) had long sworn that he would come to Dilip's wedding on his knees in gratitude, and by golly he did! They moved up the wedding date purely because of the publicity, they wanted to get it over with. Saira was living in a little house down the block from Dilip's house, both of them having built in the new film colony of Bandra. The wedding happened in a joyful sea between the two houses. Saira was the calmest person there, walking across the road in borrowed wedding garb (not enough time to have something special made) and getting married. For their honeymoon, they left immediately for a location shooting.
Now, Saira as a young girl dreaming of Dilip, Saira as a young actress waiting for him to notice her, Saira as a thrilled young bride, and finally Saira as today's patient loving dedicated caregiver, this all travels in a nice straight line, right? But the thing is, the line kind of jogged in the middle there after marriage.
Dilip had a difficult family situation. He had many many younger siblings and, after his parents died, he ended up being the head of the household. He also had an extremely difficult spinster sister who made herself into the female head of the household. This was not an easy situation for a young bride to deal with. His sisters (lead by the oldest head of the household) made her life into a torment. Everything from not letting her into the bathroom in the morning when she had to get ready for work, to refusing to make food she was able to eat. In the end she got severe colitis thanks to stress, to the point that she couldn't function. And so she moved back into her small house across the street. She and Dilip were still married, still loved each other, but it was easier if she had her own space.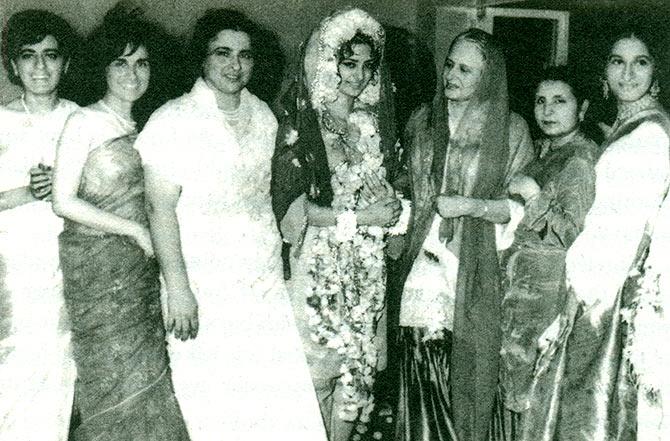 Saira kept working too. For 10 years after marriage, she worked in movie after movie. And not in "respectable" married woman kind of roles either. Her most famous role Parub Aur Paschim had her playing the "bad" western woman who smoked and drank and had blonde hair. Saira is two contradictory things, either most famous for her dangerous modern sexy onscreen roles, or for her faithful loyal ever loving "role" as a wife off-screen.
That "wife" role doesn't really fit either. Along with living separately for several years, they never had children. Saira ended up being an honorary beloved "grandmother" to Dilip's nieces and nephews (children of his much younger siblings who he had helped raise) when she was barely in her 40s, but no children of their own. Saira did get pregnant at least once, Dilip revealed recently in his autobiography, but the baby was stillborn and she almost died. At the same time she was playing the cold smiling femme fatal onscreen, this tragedy was happening in her personal life.
There was another tragedy in her personal life that is never discussed and she would probably prefer to be forgotten. But I am going to be mean and bring it up because it is important to remember how no one has a "perfect" life. In 1976, Saira stopped acting. Dilip had already begun to slow down his performances, only doing a few as special favors. He was increasingly involved in politics, appearing on behalf of Congress Party candidates and generally putting in his bit as the gang of liberal socialist movie stars. They were moving towards being elder statesmen, respectable and noble and so on. And then in the early 80s, the news broke that Dilip had married another woman. She was young, in her early 30s. Dilip was in his 60s. And it was a secret marriage, even Saira did not know about it.
Dilip has no real excuse for his behavior. The newspapers immediately declared he had done it in an attempt to have children now that Saira was too old. Dilip himself says that definitely wasn't it, after the miscarriages he and Saira had accepted their lack of children. He says he was confused, he says his sisters set them up, he says the woman lied to him and forced him into it, he didn't know she was older and already divorced. Reading between the lines, I think what happened was that he slept with this woman and she claimed he had "spoiled her honor" and guilted him into marrying her. He planned to keep it secret, paying her off to leave him alone, and then it came out. Poor Saira. The one thing Dilip says clearly is that she forgave him and he will always be grateful to her for that.
Saira and Dilip had already begun to retreat a bit from the public stage before his secret marriage was revealed, and they moved farther and farther back after that. Dilip's difficult siblings were increasingly distant from them, and his "good" siblings and their children were around more and more. The "grandkids" adored them, remember their house as a second home where they could run in and out, be spoiled, be given candy, and always have loving playmates for their little games. Dilip kept working occasionally, and ran for political office in 2000. Saira was always by his side, but didn't seem to do anything beyond being at his side. Dilip's old movies were re-released, he was honored for his great talent and accomplishments, but Saira was more and more just "Mrs. Dilip Kumar", no one remembered what she had used to be in her own right. In 2006, Dilip stopped his political career. And suddenly his public appearances became increasingly rare. The few times he was photographed, he seemed confused, unsure, and Saira was always at his side. No one is saying it, but to me the images paint a clear story. Saira may not have been the typical "perfect" bride, and they may not have had the perfect fairy tale marriage, but right now she and Dilip are living out a great love story, one that is happening in millions of homes around the world but is no less special for it.