Well, this was simultaneously better and worse than I expected! Mahesh's directing and Sanjay and Alia's chemistry together was far better than I hoped. And the anti-establishment message was a delight (I totally hit the nail on the head with my OSHO guess, by the way. Go me!). But the script as a whole just wasn't quite good enough.
They shouldn't have tried to make a trailer. Or at least, not a trailer like the one they released, with glimpses of the plot and characters and so on. This movie shines in the small moments, Alia and Sanjay driving and talking together. There is an ease between them, and a simple beauty in how they are filmed together, which makes their scenes easily the best part of the film. I could have happily watched 2 hours of hopeful youthful Alia talking to kind but tired Sanjay. That's the gem of the film. And it was lost in the trailer and other publicity, this simple beauty went away.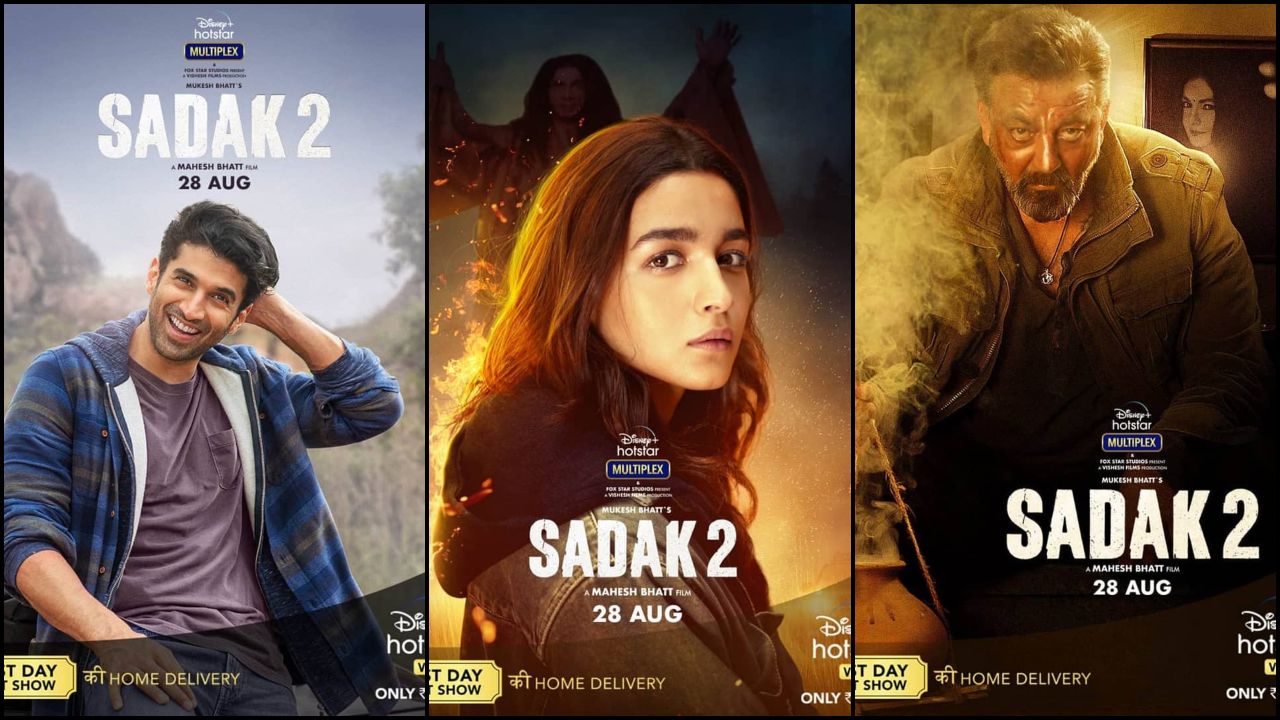 Mahesh must have known this was the center of the film, because it was those moments of simple beauty from Sadak 1 that he used as touchstones. You don't have to see Sadak 1 before watching this movie, even though this film is a direct sequel. All you need to know is that once Sanjay was young and in love and his world was beautiful. Mahesh shows us that, little flashes of young Sanjay and Pooja watching a sunset, kissing, holding hands. All the darkness and danger around them doesn't matter any more, just those moments.
The message or moral of the film, like Sadak 1, is built around the idea of those moments of beauty popping up uncontrollably in unexpected places. Sanjay in this movie is still just a driver. And he is old and tired. He is not a "hero" at all, not the kind of person that a fragile beautiful young woman should trust. And yet, he is a hero.
This is what Mahesh gets about Sanjay. What makes him special is his weaknesses, not his strengths. Put Sanjay onscreen as he is in real life, flawed and damaged and dirty. And then show how he just wants to help people, how those flaws and breaks in himself have made him endlessly caring towards others. His role in this film is exactly right, not wise and brave and handsome and perfect, but just trying to do his best, loving someone so much that he will keep going no matter what.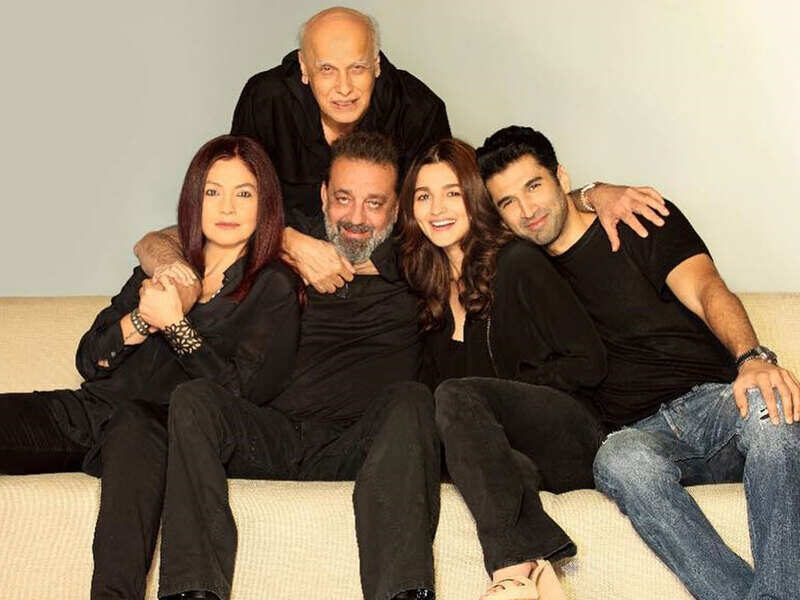 And then there's Alia. This is how her father sees her, and it is a very interesting vision of a young woman. She is vulnerable, yes, and can be hurt, and gives her heart too easily. But she is also so strong. She can face truth, she can survive betrayal, she can be wiser and better and stronger than her elders. She is stronger than even she realizes. This fearless open trusting strong young woman meeting a broken cautious loving older man, that is a movie I want to see.
We get about half of that movie. The other half we spend watching the villains be villainous, or dealing with the Alia-ARK plot, and just waiting for Sanjay to come back onscreen. Still a good film, even without the Sanjay-Alia chemistry it would be a nice fun thriller. But expect to be frustrated as we keep cutting away from the "good" bits to deal with the "boring" bits.
Most boring of all, unfortunately, ARK! He has the "love interest" part, one of the most random and illogical love interest stories ever. I half wonder if his character was rewritten halfway through, because there were hints of a larger more interesting development for him, and then that went away. Anyway, it's not a well-written character at all, very much just there to be there, but it eats up some screen time while we are waiting for Sanjay and Alia to come back.
If you like thrillers in general, and are curious to get an insiders take on OSHO (I suspect Mahesh was inspired to make this film partly by "Wild Wild Country" hitting Netflix and presenting a clean simple version that avoided the real pain Rajneesh caused his followers), you should watch the movie. If you want to see really beautiful filming, you should fastforward the movie and just watch the scenes between Sanjay and Alia.