I just watched Coolie No. 1 on youtube, without subtitles, and at triple speed. So I pretty much know everything, I think. I'll just have to rely on you to fill in the little things like "who is that second hero?"
Knowing the basic set up (coolie manual laborer tricks a rich girl into marrying him), and watching this super fast without subtitles, I think I still actually got a lot of it!
Govinda is a coolie, good at his job, proud of his job, to the point of saving the life of a customer who is about to be crushed. He is also looking to get married but keeps getting rejected because of his job (I think). He has a relative who is a sleazy marriage broker. He finds a good prospect for a client and is rejected and humiliated because the client wants someone even richer. In anger, he decides to take the two men (the real prospect and the poor coolie) to the house, but with the real prospect pretending to just be a driver and Govinda pretending to be rich.
IMPORTANT POINT. On the way to the house, the two sisters (Karisma and someone else) meet the two men (Govinda and the other dude) and the couples fall in love at first sight immediately. From then on, all the tricks and so on happen with the understanding that Karisma really wants to marry Govinda and doesn't care about money, and vice versa. It's not about Govinda stealing her money, or Karisma wanting a rich husband, it is about the two of them trying to make this thing happen while everyone around them is thinking about money.
Anyway, Karisma's family is convinced that Govinda is super rich and makes the marriage happen. Govinda and Karisma leave together and now somehow he has to explain to her that he is poor without wanting to make her think the whole relationship was fake. So Govinda goes to a mansion and fakes a fight with his fake rich father culminating in him declaring he doesn't want anything from him. With the support of Karisma, Govinda goes off and gets a job as a Coolie and a small apartment (really the job he already had and place he already had). They are still super happy and in love together.
But then, new complication! Karisma's family starts to get suspicious, and Govinda's family wants him to end the marriage and take a pay out (I think). Anyway, Govinda then has to start a new con in order to stay happily married to Karisma. In the end, they prove their true devotion to each other and are left alone to be happily married with Govinda still working as a Coolie.
I know I missed a ton of stuff, please please fill me in on stuff!!!!
But I am really hoping that I am right on Govinda and Karisma falling in love at first sight, Karisma being happy after marriage even though Govinda has "lost his money", and Govinda standing up for the marriage and not wanting to end it for a pay out. Because that's the golden part of the story, that they are surrounded by all these people looking at the marriage as a money transaction, but the two of them are running all these cons so they can just get married, and who cares about the money!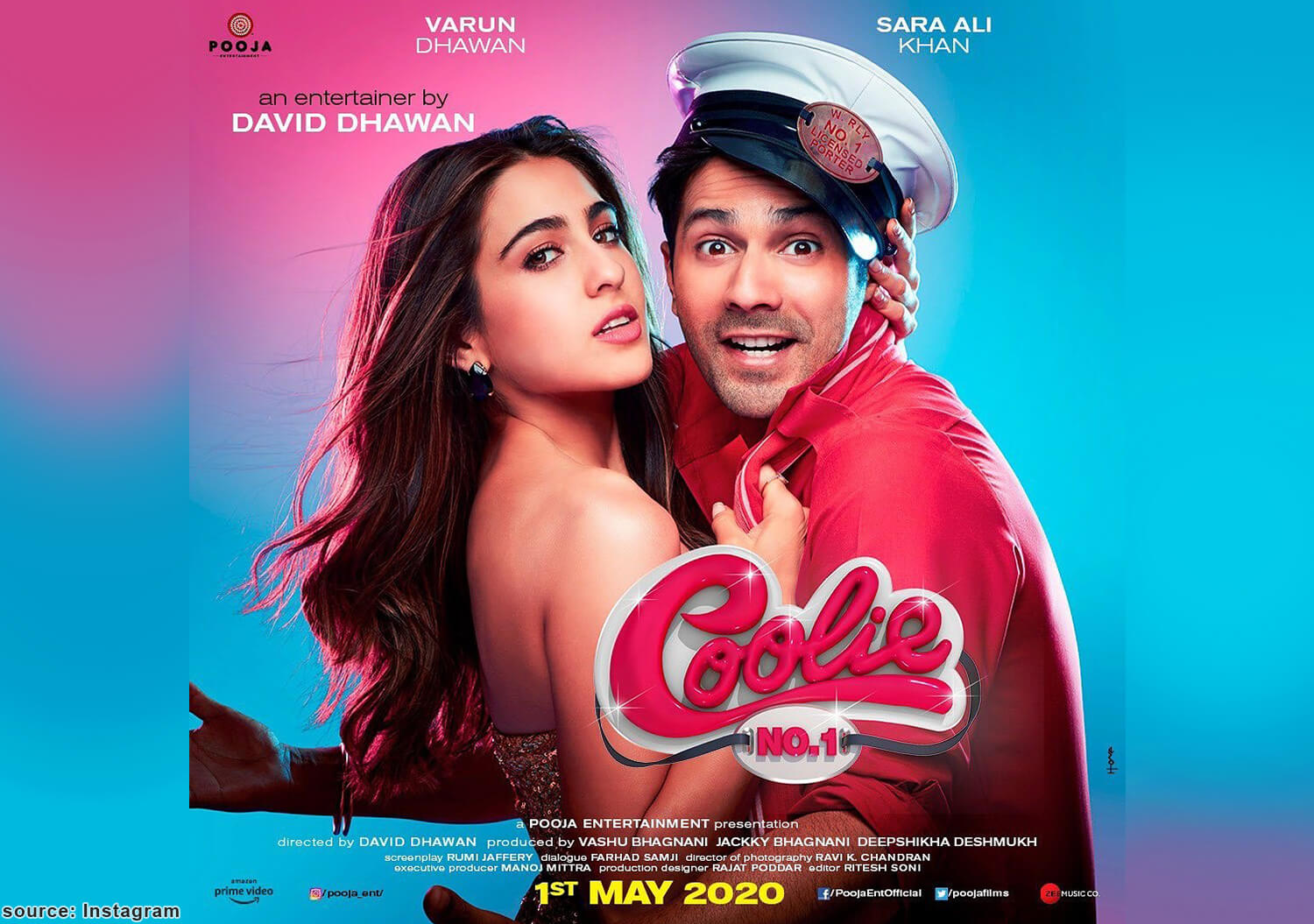 If so, the remake could be something really fun. Let the heroine be even more involved this time, keep the idea that the hero wants to marry her because he is in love and doesn't care at all about the money, and most of all keep the ending where they are still married and he is still working as a Coolie and happy.