How could I have forgotten Anil???? This is a Happy Place after all, and he is practically the mascot of Happy.
AK vs AK
The whole movie! Him signing on to this weird film, him getting his family to play themselves, him allowing Anurag to make fun of him and beat him up and torture him, and the final twist to the whole thing.
His Anniversary Post to His Wife
BEST HUSBAND!!!
Anupam, Travolta, Anil
Best part of this of course is that Anil didn't even bother getting a Travolta picture. He's at the party, he's in the room, does he feel the need to bother Travolta for a selfie? Naaaaaah. He's happy in the background.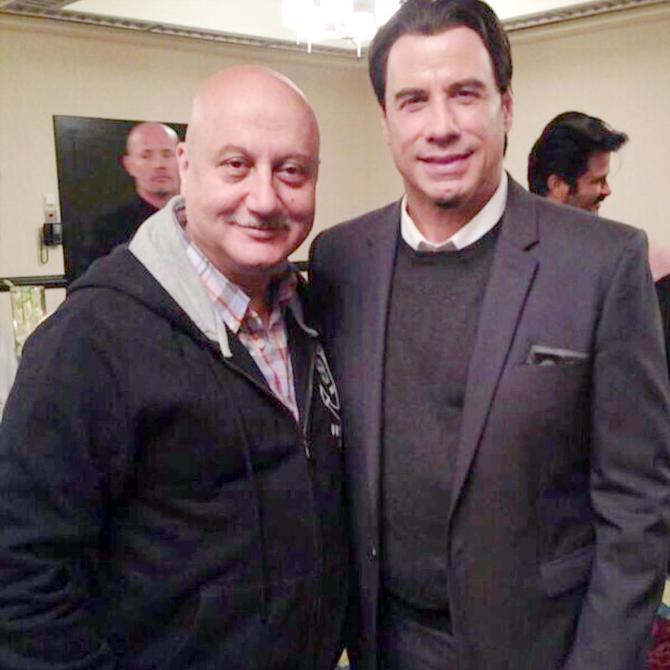 Puppy!!!!
Okay, which Anil Kapoor moment of 2020 is the most Anil-y? His humility, his happiness, his love?
I'm going with, PUPPY!!!! He is just so happy to have a puppy. Way more happy than he is being a movie star or any of the other stuff on his instagram. All Anil wants is a happy family and a puppy.