Well, I had a productive few days catching up on the Avengers movies! Not all of them, I'd already seen a few, and I skipped the less important ones like Ant Man, but I finally have a sense for the Broad Sweep of the narrative.
I came into The Avengers again through WandaVision. Which is on Disney+ and is FREAKIN' BRILLIANT!!! It's an exploration of grief, through the lens of popular media as escapism. I wanted to watch it because of the popular media history part of it. But then I got caught up in the characters and it made me curious about the rest of the story so I finally went back and watched the other Avengers movies that had these characters (Wanda and Vision).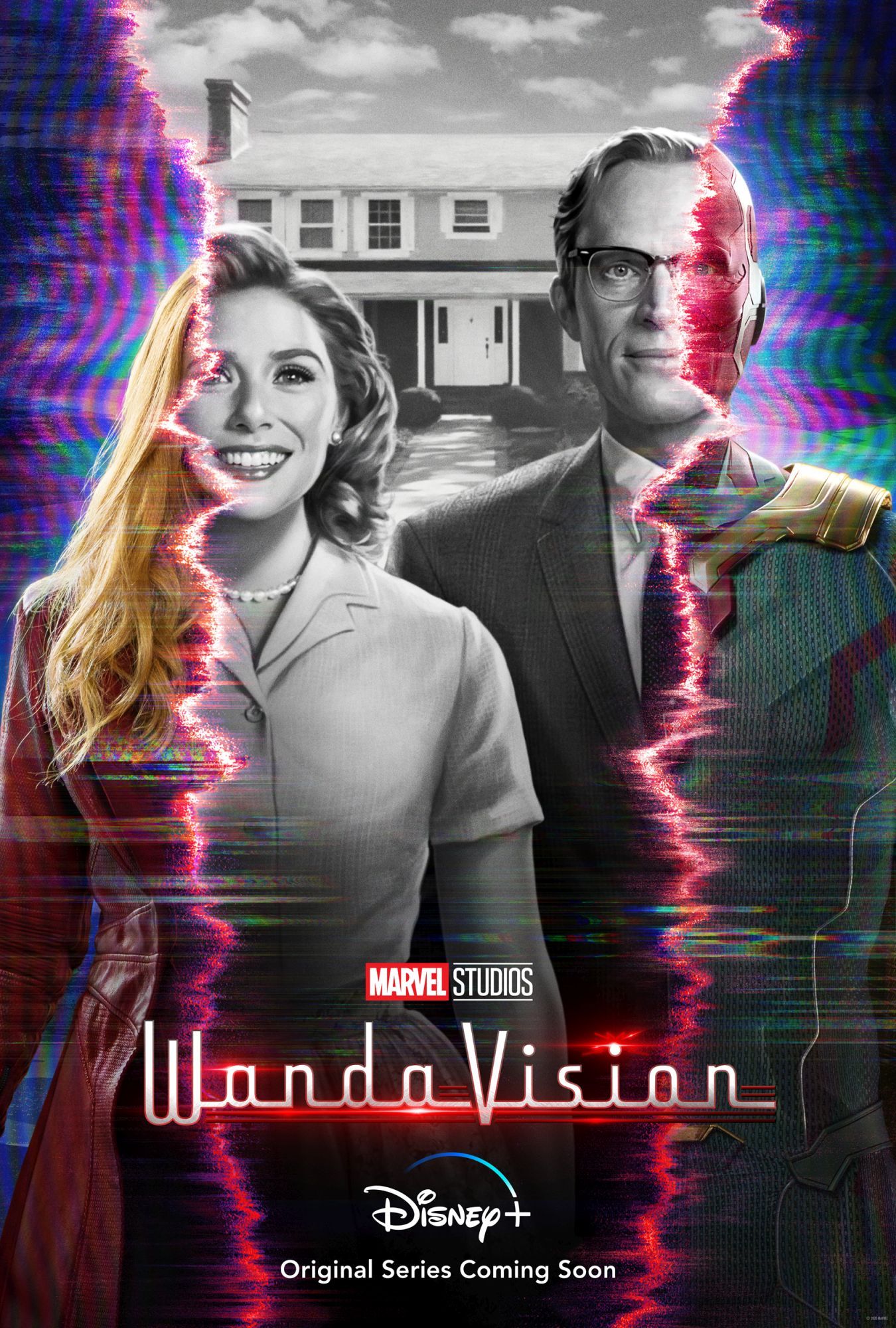 This is the biggest strength of the whole Marvel Universe concept. No matter who you are, there is going to be a character you care about, one who draws you in. You see them and like them in one movie, like them enough, and they may end up with their own spin off. And then you keep following them into their own movies, and out again into other movies, and so on.
There's a lot of talk about how the Marvel series was so well planned, and planned out for such a long time. Like, they had a 20 year plan going into the first movie, which is INSANE. But what I find more interesting is how open and unplanned it is. WandaVision is probably the clearest example of that. Neither character was supposed to be a lead, their romance wasn't even necessarily planned to be included. But there was something there between the actors and the chemistry that just grew and grew onscreen, so they got a TV show that makes it central to everything.
The beauty of these little unplanned surprises is that you don't have to start from scratch with them!!! Because this is a comic book property, and comic books have every story you could ever possibly need already written out. So Wanda and Vision already had a romance written into the comic books. Once their character chemistry started working, there was a little outline in place already for where to go next with the story.
The structure of the films is similar to the way comic books work in terms of overarching stories that hop between different properties. If you like AntMan best, great, read the AntMan series. And then pick up the big crossover event when he joins The Avengers for a storyline. And maybe because you read The Avengers issue, you discover you like Spider-Man too, and start reading that series, and so on. But what it also reminds me of is how the old studio Star System used to work. An up and coming actress would be put into a small role in a big film, and if she got a lot of fan letters and so on, then the studio would bounce her up to bigger roles. Let the public pick who they like, don't try to force it. That's what Marvel is doing here. They are keeping an eye on the internet and figuring out what hits and what doesn't, and letting that lead things.
The other thing that they did really well is time their talent contracts. Again, this is hardly an original thought, but it works SO WELL. Over the past 20 years of Marvel, there's been a lot of talk about how exhausting this series is for the leads. Especially exhausting because they are generally very talented actors. It's not just casting someone who looks good in the costume. Which means they also get bored with this action scene costumes kind of performing. What Marvel planned out was to bring their characters along on the same journey. Captain America, Iron Man, Thor, they all got tired of being superheroes, they all wore down and lost their joy, and finally they moved on to something else. The actors at the same time as the characters.
Which brings me to Endgame! What makes this movie work so beautiful as closure to the storylines of the original generation of Avengers is the time travel concept. You literally get to see the lighthearted happy Avengers of the first film compared to the tired worn out scared and over it Avengers of the last film.
The "last" film part of it, that's the bravest decision. A story means nothing without an ending. Every other movie series has left a door open for the story to continue. Happy ending, riding off into the sunset, but they could always come back. The Avengers takes Thor, Iron Man, and Captain America and makes their stories over OVER. The End. Done. No More Possible. It's the ending that gives meaning to everything.
Let's look at these endings! Starting with Iron Man. Knowing that it will end with him having a family and then dying tells us what the rest of it meant. He is desperate for a family. That is his story. He loves Pepper but is afraid to say anything to her for a long time because he is afraid she will leave him. He clings to the obviously corrupt Jeff Bridges just to feel like he has a father figure. He is constantly testing Rhodey's friendship. At the same time, his huge need for people draws folks in. His driver Jon Favrau, Pepper who is way to well qualified to just be his "assistant". This is why The Avengers team began, Iron Man wanted a team, wanted a family, and went about it an odd off putting way which ultimately worked because it was backed by a deep need. So, finally, he gets what he has always wanted. A family, a real family with love and calm and peace and a sense that they will never leave him, he is worthy of love and being loved.
In the end though, he was always living on borrowed time. The movies have really hit hard on the idea that he should be dead, that it is not about the suit, it's about the heart, the little engine that keeps him alive against all odds. This whole storyline started because someone who should have died, didn't. And it inspired him to do even more with the time he had left. Iron Man got a miracle, bonus time. But it was always going to go away eventually, his mortality haunted every storyline.
This ties back into casting in a lovely way. Robert Downey Jr. shouldn't be alive. He was sunk so deep in addiction that he should not have survived, let alone gotten into recovery. It was so bad that everyone knew about it, not just in the industry but it was in People magazine and everywhere else. It ended his career, he was still incredibly talented, but it was too risky to work with him. And yet, here he is! He somehow miraculously dragged himself back from addiction and into recovery, then worked and worked and worked to prove himself reliable again, and finally landed in this movie series. So when you see him onscreen, if you know his personal story, you see the damaged man who dragged himself into a stable life and relationship and happiness. And even if you don't know his story, I think you can see it in his performance. That sense that a dark shadow hovers over everything he has built, that there is a sickness inside he has to be ever vigilant over.
Now, let's look at Captain America!!! His story line has always been about the man versus the symbol. He had to fight for the right to actually fight, instead of just being a symbol of hope back in WWII when he was created. After he was reborn, he clung to his lost love and his lost best friend because he needed that, he needed people who saw him as a person. He slowly built connections with The Avengers, but always on a personal basis, one on one. That's why his trilogy is defined by individual connections, first his origin and his love story, then finding his best friend again in Winter Soldier, and finally Civil War where he chooses individuals over the team.
During the Civil War events and the aftermath, he gave up the symbols. He was no longer Captain America, he was just a person. That could have been an ending for his story. But it would have been a bit of a sad ending, I think. If we left it that Cap gave up all the signs of who he was and went off to wander the earth and meet people. The thing is, and I think this might have even surprised the filmmakers as the story went on, he really truly never made a connection at the same level as he did when he was in his own time. In Winter Soldier, they tried to write him forward, to give him friends and even a love interest, but somehow it didn't feel right for the character. What felt right was finally acknowledging who he was, a man in the wrong time. There was always going to be something sad, something missing inside if he stayed. And so they found a way to send him back. He gets what he was missing, the woman he loves in a place where he feels at home. And now he can live out his life as it was meant to be lived out. Age is a gift, aging in your own time at the proper pace is a gift. His ending as an old man is the happiest possible ending.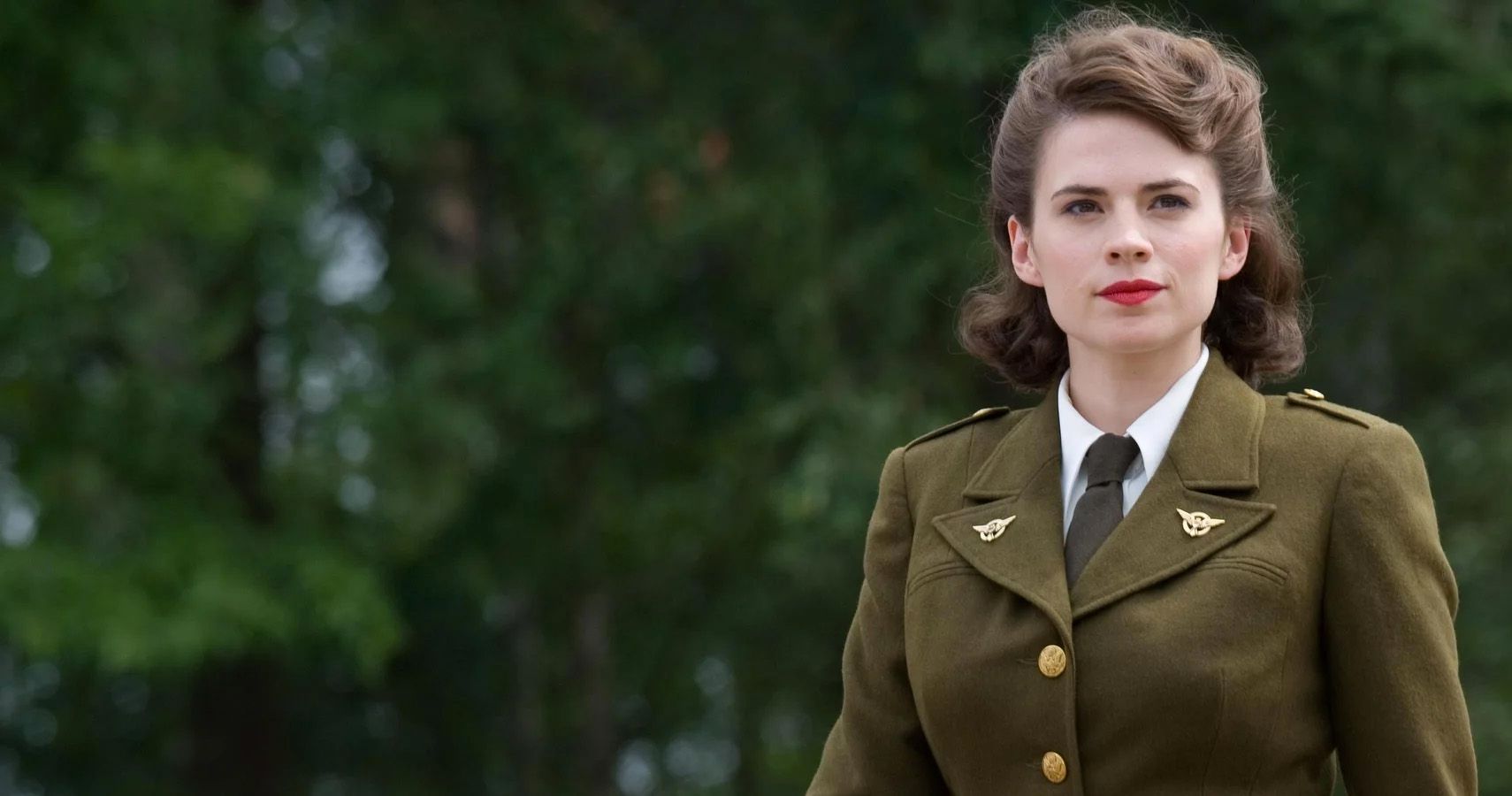 Finally, Thor! Going back to the "Marvel followed the fans", I think Marvel followed the fans into not caring quite as much about Thor. Don't know if it was because his movies weren't as good, or because Natalie Portman dropped out, or his backstory wasn't as deep, or just because Chris Hemsworth is not at the same acting level as Robert Downey Jr. and Chris Evans. And so in Endgame, Thor becomes comic relief. And it is DELIGHTFUL! Easily the best part of the film, watching him be chubby and play video games and overall petty and selfish and emotional.
Maybe it's because Thor never really grew up? Captain America and Iron Man both are forged by terrible situations which leave a shadow on them and turn them towards self-sacrifice. But Thor was thrown out of his privileged powerful royal life because he was being bratty. And then he went back whenever he wanted. Really the first super SUPER bad thing to happen to him is when his family died, and that was in his last movies, not his first movies. Does that make sense? Thor's trauma came after he became a hero, was in fact the end of him being a hero rather than the beginning. And so his ending is to begin. Now he knows loss, he knows pain, he knows humanity. And so he goes off on a journey to find adventures and discover the hero within. Everything we saw from Thor before now, that was just the prequel, the set-up. His most important journey is starting now.
There's so much more to talk about, like the way the female members of the team got short shrift in the movies but they shown so bright for fans that their characters were slowly built up. The concept of 3 white men as leads being replaced by women and POC now, and was that always the Marvel plan, or did they go with the mood of the nation? And that Sam Mackie was immediately interesting the second he stepped onscreen in Winter Soldier and I am so glad he has his own TV show now and is going to be the new Captain America!!!
Who is your favorite part of The Avengers and why? Mine is Wanda/Scarlet Witch, I like that she tries her best and keeps failing, and I like that she makes up her own mind as to who and what she wants to follow.
Do you like the complicated part of the Avengers story (elaborate mythology and backstory) or the simple part (these people are friends)? I like the simple part. Honestly, I can't even keep track of the elaborate mythology and backstory, it's TOO BIG. I appreciate that someone is keeping track of it, I think if there was an actual error between films I would notice and it would bother me. But I'm not consciously thinking about that, I'm consciously thinking about friendships and personality conflicts.
Finally, multi-part question, of the following elements, which do you think is most important to the series success:
Casting actual actors not just people who look good in costumes
Elaborate interconnected stories that make you want to watch every film to find out what happens
The friendships and the fun hanging out moments between battles
The big special effects
The careful planning of the multifilm stories
The basic love for the characters and joy in the experience
I'm going with the last one! It made so much money, because in the end no one was thinking about the money.