Woo-hoo! Friday WatchAlong!!! Grandpa's family funeral weekend, and yet I am maintaining normalcy! Also, I'm pumped to watch this movie with y'all.
Gonna let Grandpa introduce it with his review (he asked for Indian movies to watch so he could understand my interests):
Jab Tak Hai Jaan   Obviously a Bollywood production. Well done and a good love story mixed with some moderate action. The hero by working hard goes from part time jobs to owning and operating a successful restaurant. His love interest who is engaged to another takes a church vow of separation if his life will be saved after an accident. He goes off to Afghanistan and a dangerous position in the army. There another girl is involved. It is a good story and the scenes as filmed were interesting and sometimes spectacular. The two ladies were good actors and surprising to me very good dancers. As is usual in these films all of a sudden there are a whole bunch of people doing a elaborate dance routine. It was two minutes short of three hours and I view it all in one sitting.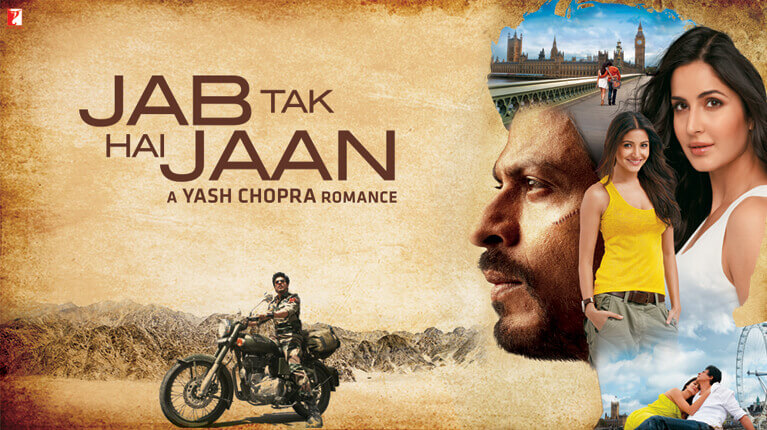 Let's see if we can be as good as Grandpa and view it all in one sitting! At 3pm Chicago time, I will put up an "and PLAY" comment on this post and we will all comment along together from there. Yaaaaaay!