It's almost mid-December!!!! And am I on schedule? NO! Everything is AWFUL!!! The GUILT!!!! Jesus was born to make us all feel like we should do more than we are doing. In a larger sense of "helping others", but also in a very specific sense of "putting ribbon on packages when you wrap them".
Well, the tree is up and decorated. The decoration boxes are not put away, and instead strewn about the room like an obstacle course. The Big Box for my nephew is mailed, but the Little Boxes for everyone else aren't even started. I haven't baked ANYTHING. And I've only listened to 4 hours total of Christmas music and watched 3 Christmas movies. And I haven't even started burning my peppermint candle.
Also, my Project Room is a disaster with half finished projects, I haven't put clean sheets back on the guest room bed, the batteries ran out in my bedroom Christmas tree and I haven't changed them yet, and everyone else's decorations on the block STILL look better than mine.
And instead of doing all those things I should be doing, tonight I am going with my housemates to do a illuminated trees walk with hot cocoa! Like a FOOL!!!!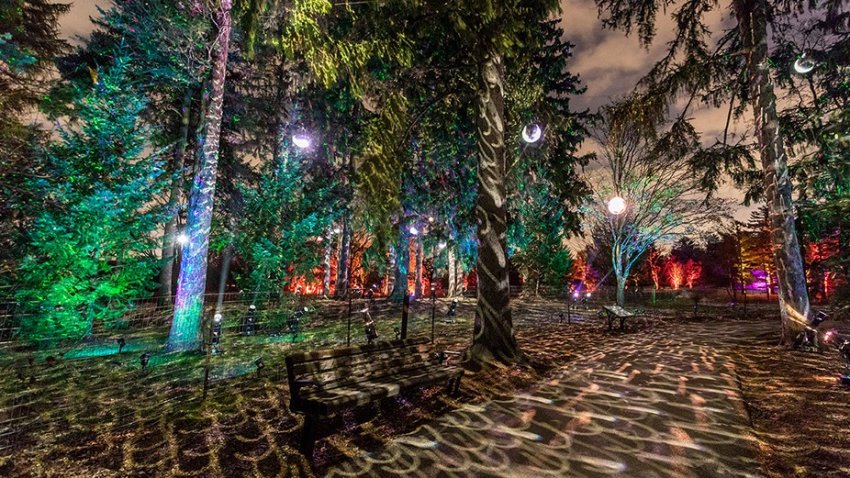 (And that's not even getting into all the Indian movies I should be watching and am not)
How are your Decembers going? Are you being Sane People, or are you also focused on Winning Christmas like I am?
UPDATE: I did at least manage to take this vital holiday photo. Albie Dog LOOOOOVES Christmas! You can see it in his eyes!