This is TGIF, it's supposed to be a happy post. So no grieving here, just celebration of life. A big part of which was her clothes, remember how she was the best dressed at Anushka's reception? And what we can learn from her, both in what clothes we want to wear, and the attitude we want to have when we wear them.
Sridevi in Western Wear
And again
In peach!
Western Casual
Young Western Casual
And again
Classic younger Salwar Sridevi
Another classic younger Salwar
Another younger Salwar Sridevi!
And a whole collection of older Salwar formal Sridevis!
So far I've been more or less sticking with real life clothes. Let's have some fun, costumes! So many iconic ones!
Recent film
Roop Ki Rani again, same movie as the chainmail sleeves
Shoulder pads shirt is so-so, but the whip is an excellent accessory
Hawa Hawaii, obviously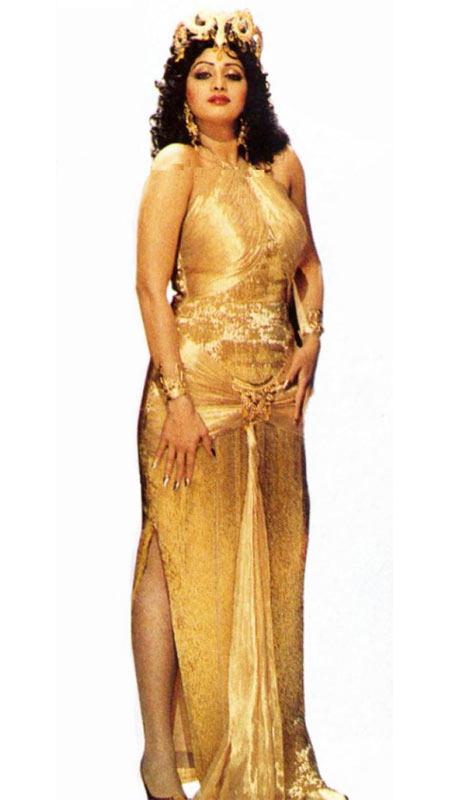 A see through raincoat and hat, instantly iconic
Or how about the simple sari, trenchcoat, and Starbucks look?
Or one of the most iconic simple wet saris ever
Finally, one more from Puli, reminding us she is our queen.
Finally, grand finale, Sari Sridevi!
Another!
Another!
Very formal
Another one!
Day wear version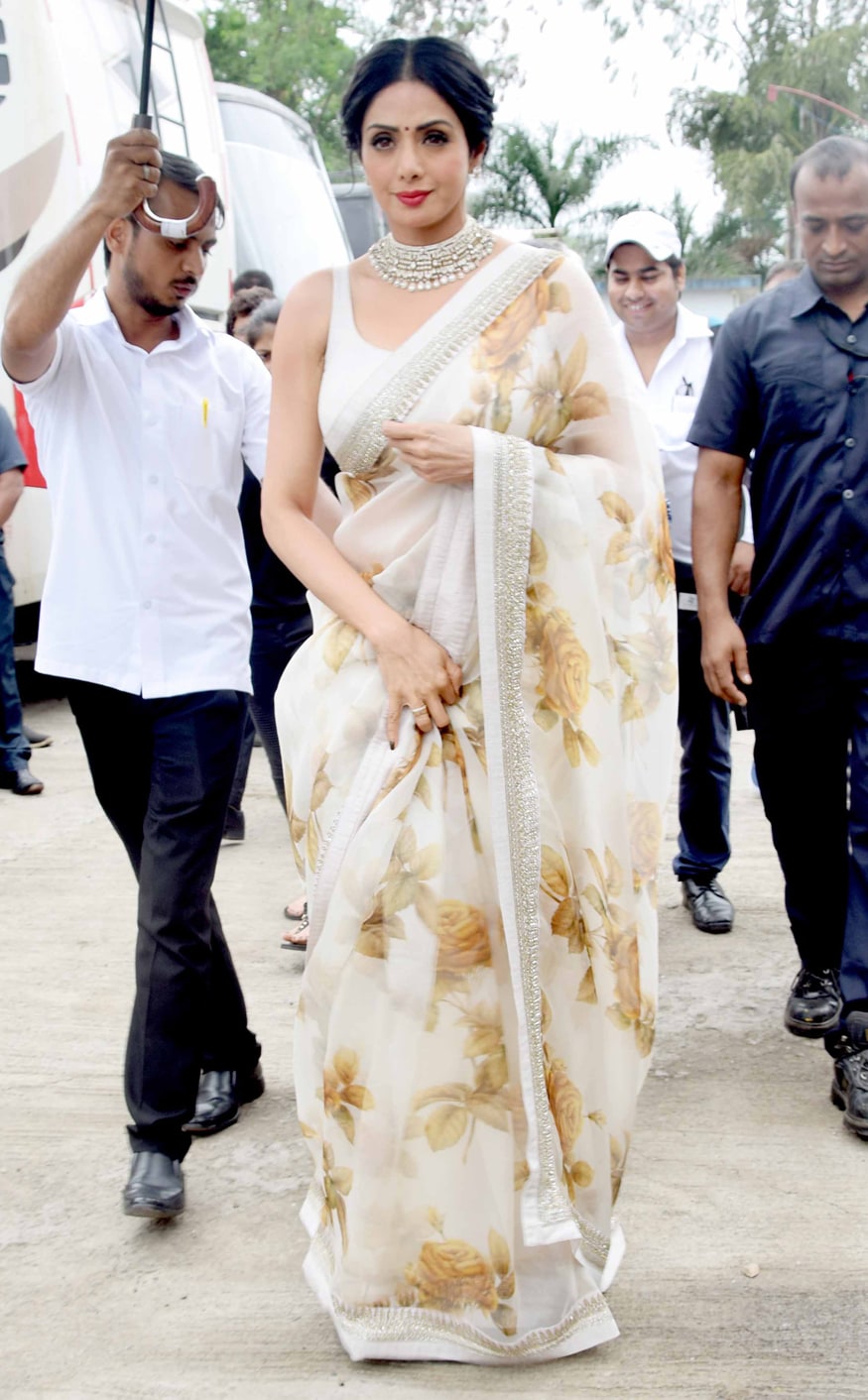 A bit bolder in pattern
Bravely contrasting colors
Red and gold, classic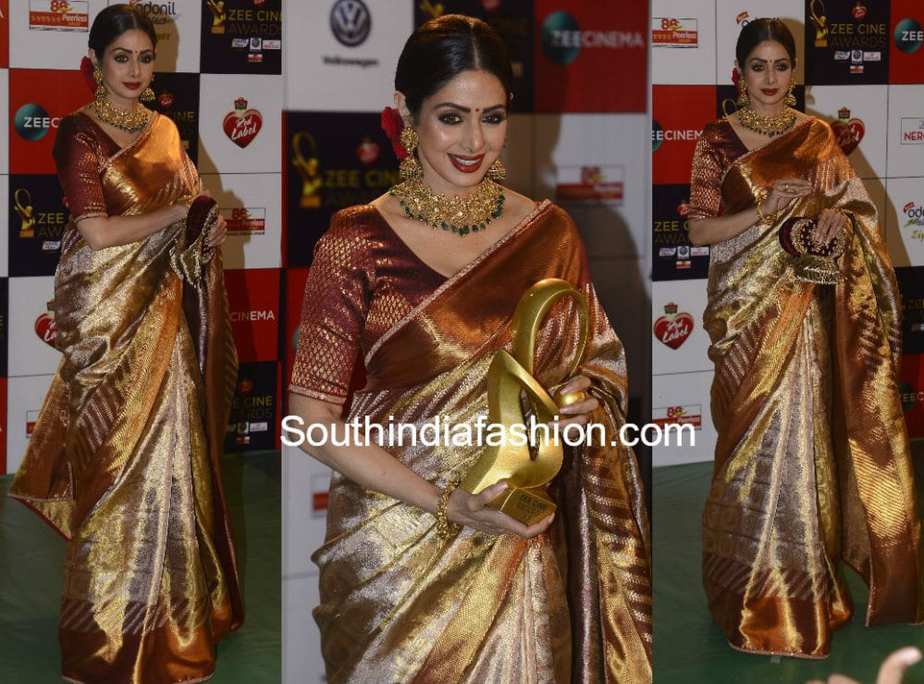 Now, here's the two questions:
If you could borrow one of these outfits to wear one day in your life, which would it be?
I think I gotta go with the silver outfit from Puli, looks comfortable, and also I feel like it would be very helpful in moving through my life with confidence.
If you could be Sridevi, her whole aura with attitude and personality and everything else, from one of these pictures, which would it be?
I think this one. I'm already very much like Sridevi-in-a-Salwar in personality, but I think I'd love to have her aggression and confidence and everything else she brings to young-Sridevi-in-Jeans