Happy Friday!  The end of Aamir/Alia abbreviated week!  And, of course, they get to have this weeks TGIF post.  But they have to share it between them.
Here's the challenge: Who wore it best?
Turbans
I think I gotta give this one to Alia.  Aamir's look is more traditional, but Alia has more flare.
Red Dress
Definitely Aamir.  That dress does not fit Alia right, and is way too short to be comfortable, and she is standing oddly.  Aamir nails the attitude and the accessories and the fit (at least, what we can see of the fit)
White Suit Jacket
This is really not fair, but it's Aamir's fault for always dressing so casually!  I could not find a picture of him in a white western style suit, this is as close as I could come.  And it's kind of a disaster, shoes and pants and sweater jacket all different colors, blech!  While Alia looks wonderfully put together.
Mustache
Oooo, a tricky one!  Alia's is obviously fake, which is bade, but then Aamir's is just plain ridiculous.  I think I still have to give it to Alia, at least in these two photos.
Fedora
Yep, DEFINITELY Aamir!  Alia looks cute, sure, but Aamir looks like he knows exactly how and why he wants to wear that hat.
Glasses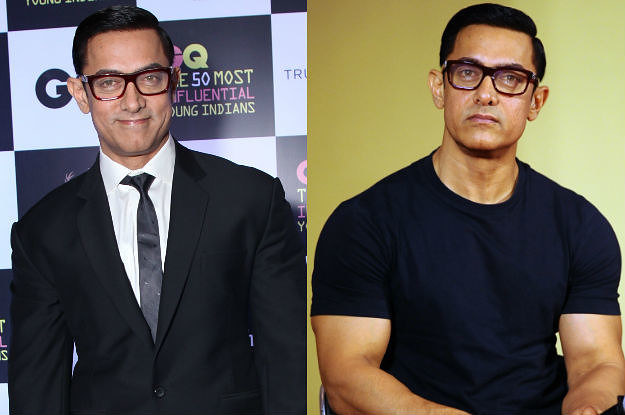 Definitely Aamir!  His clean cut Clark Kent look was a wonderful era.
Disco Dance Look
Obviously Aamir!  Possibly the greatest outfit he, or any other male star, has ever worn.
With Baby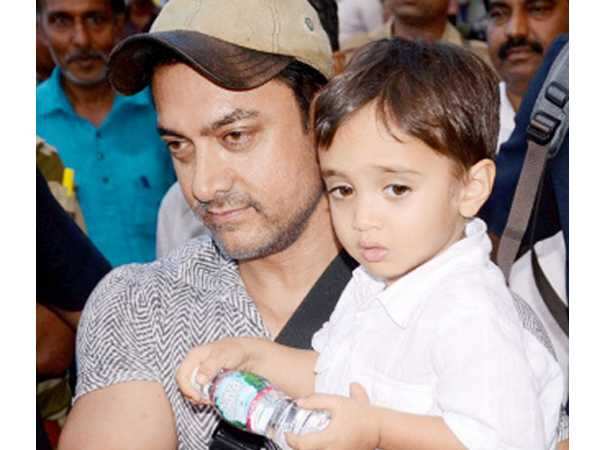 Aamir again!  That little half smile is much more natural than Alia's kiss.  Plus, look at Azad's little face!
With Shahrukh (obviously, had to put it in a TGIF somewhere)
I think I have to give it to Aamir again!  That is one of the most handsome looking photos I have ever seen of him.
So, grand total:
Aamir: 6
Alia: 3
Aamir wins by a blow out!  At least, for me.  Tell me in the comments how you rank them!