We've been talking about gossip back and forth for the past few weeks, and I've been thinking about all those stories that are just sort of in the air around us with no one ever actually saying them straight out.  They are more poisonness that way, I think, floating around powerful and unspoken.  So, let's speak them!  I'll start with a list of every gossip story I have heard, and you can add on whatever I have missed.
READ THIS FIRST: "Gossip" can be a good thing.  The purpose being to tie us together as a greater global community by giving us a shared interest.  In olden days, it would be the people who lived in a small town, sharing stories over who is pregnant, who might be engaged, who is sick, and so on.  It is the glue that binds society together, talking about our shared acquaintances.
In modern times, the whole world is our small town.  And gossip can still be that glue, that thing that ties us all together as we talk about it.
But it only works if it is spoken openly, told person to person with no shame, sometimes kept private, but never kept secret.  Once it becomes "secret" gossip, it turns toxic.
Now, with that disclaimer, here are the gossip stories (all of them of questionable origin and could be either true or false, with the majority false) that revolve around the Hindi film industry and help tie us all together into a greater community:
Dimple Kapadia is Raj and Nargis' illegitimate child.
Dimple and Rishi Kapoor had a relationship while filming Bobby until she left him for Rajesh Khanna
Sanjay Dutt and Madhuri had an affair
Amitabh Bachchan and Rekha were passionately in love while he was married to Jaya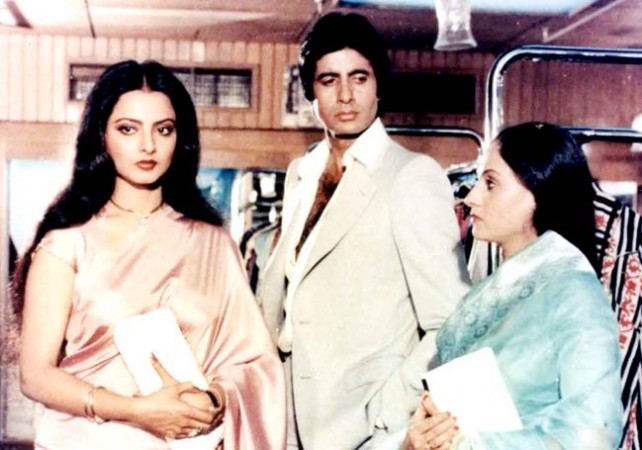 Shweta Bachchan and Hrithik Roshan are having an affair
Arjun Rampal and Suzanne Roshan had an affair and killed both their marriages
Priyanka Chopra had a relationship with Shahid Kapoor before he was married
Shahrukh Khan and Priyanka Chopra had/are having an affair and are passionately in love
Priyanka Chopra had an affair with Akshay Kumar
Katrina Kaif had an affair with Akshay Kumar while he was married and she was dating Salman Khan
Akshay Kumar simultaneously dated Shilpa Shetty, Raveena Tandon, and Twinkle Khanna without them necessarily knowing about the others
Shahid and Vidya Balan dated and he dumped her for being too fat
Rani Mukherjee and Govinda were a couple and he bought her a house
Rishi Kapoor and Juhi Chawla were a couple
Zeenat Aman and Sanjay Khan (Suzanne Khan's father) had an affair
Sunny Deol and Dimple Kapadia have been together since the 1980s
Rani Mukherjee broke up Aditya Chopra's first marriage
Aamir Khan has an illegitimate child with British reporter Jessica Hines, conceived shortly before his divorce
Hrithik Roshan and Kareena Kapoor had a relationship years ago while he was already married to Suzanne
Hrithik Roshan had a relationship with his Mexican co-star Barbara Mori
Sanjeev Kumar was in love with Nutan and she slapped him in public on set to kill the rumors
Sanjeev Kumar was in love with Hema Malini and heartbroken when she chose Dharmendra over him
Ajay Devgan dated Karisma Kapoor
Ajay Devgan dated Mahima Chawla
Ajay Devgan had an affair with Kangana Ranaut
Alia Bhatt dated Siddharth Malhotra
Siddharth Malhotra is gay
Salman and Katrina are back together again
AbRam Khan is Aryan's son and Shahrukh's grandson and the surrogate story is a cover up
AbRam Khan is Priyanka and Shahrukh's son
Sonakshi Sinha is Shatrughan's illegitimate daughter with Reena Roy
Sidharth Malhotra and Karan Johar are a couple
Abhishek Bachchan dated Esha Deol and Rani Mukherjee before Aish
Ranveer Singh dated Anushka Sharma and Parineeti Chopra before Dips
Ranbir Kapoor dated Sonam Kapoor, Anushka Sharma, Priyanka Chopra (essentially, all his co-stars)
Uday Chopra dated Nargis Farkhri
Yash Chopra dated Mumtaz
Rajesh Khanna dated Tina Munim now Ambani
Arjun Kapoor dated Sonakshi Sinha
Aamir Khan is having an affair with his onscreen daughter Fatima Sheikh
Shakti Kapoor (father of Shraddha) uses the casting couch
Subhash Ghai uses the casting couch
Karan Johar uses the casting couch
Ranveer Singh bought his way into the industry with his father's money
Shilpa Shetty has had a ton of plastic surgery
Madhuri Dixit has had a ton of plastic surgery
Rekha is gay and misbehaves with her young female costars
Rekha is gay and in a long term relationship with her "secretary" Farzana
Shahrukh Khan and Karan Johar have been having a long running affair
The whole industry, especially the Karan-Shahrukh-Hrithik-Arjun crowd, have open marriages and swing
Ranveer Singh is on drugs
Abhishek Bachchan is gay and his marriage is a sham
Now, actually confirmed real stories that are constantly coming up:
Ranbir Kapoor dated Sonam (probably), then definitely Deepika seriously enough that she got "RK" tattooed on her neck, and then Katrina possibly before the Dips relationship was fully over or Katrina's relationship with Salman, and now after moving in with Katrina and then moving out again (and possibly breaking an engagement with her), he is with Alia.  Sonam and Deepika infamously appeared together on Koffee With Karan and spent most of the show tearing down Ranbir as a cheater and a bad boyfriend.
Abhishek Bachchan and Karisma Kapoor were engaged, and the marriage was canceled last minute.  Kareena Kapoor and Karisma Kapoor did not acknowledge Abhishek in public for years because of this.
Salim Khan (Salman's father, and a brilliant scriptwriter) eloped as a young man with Salma (mother of 4 of his children), and then years later fell in love with Helen, the aging item dancer who had nothing and no one after being abandoned by her longtime "manager".  Salim married her, bringing her home as his second wife without divorcing his first wife.  After much adjustment in the household, Salma and Helen and Salim now live happily together, along with a 5th child, adopted daughter Arpita.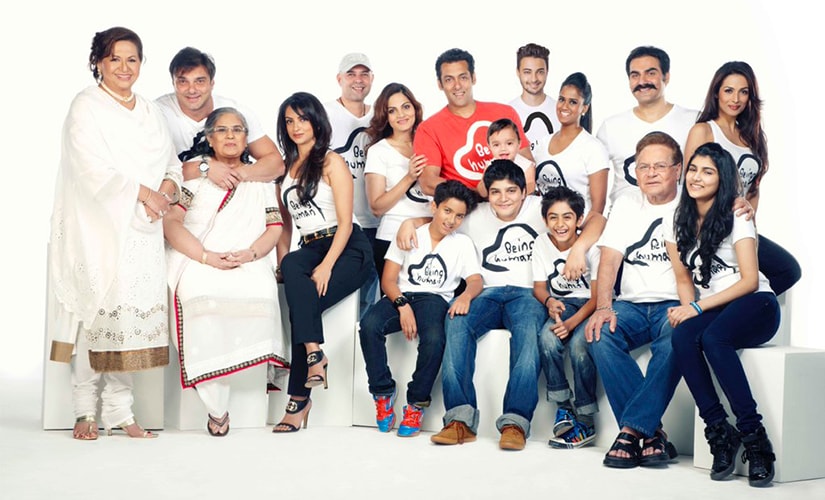 Dharmendra was married as a young man in the village, came to Bombay and fell in love with Meena Kumari (top actress of the time), they had an affair that lasted for a year, and he remained kindly and devoted to her until her death.  Later, he fell in love with Hema Malini and, after several years, they finally married by him converting to Islam on paper and therefore making it legal for him to have two wives.  They had two daughters to go with his many sons from his first wife.  He now shuttles between two households.
Madhubala and Dileep Kumar were in love but her father separated them, she rebounded with divorced singing star Kishore Kumar and married him, only to die of a (literally) broken heart a few years later, a congenital heart defect.
Rani Mukherjee and Aditya Chopra married after his divorce was final after denying rumors of a relationship for years.
Salman Khan and Shahrukh Khan got into a fight for unknown reasons at Katrina Kaif's birthday party in 2008 and did not speak, could not even be at the same event at the same time, until 2014.  They ice first thawed between them when politician Baba Siddique made them embrace at his Iftar party and continued to thaw until today when they are closer friends than ever.
(Hugs heard around the world.  It took two years, but the hug finally stuck and they were reconciled)
Shahrukh Khan slapped Farah Khan's husband Shirish Kundar at a party in 2012, reason unclear.
Katrina Kaif and Salman Khan dated for several years, beginning when she was a teenager and he helped launch her.  They broke up at some point around 2008 and Katrina moved on with Ranbir Kapoor, and eventually moved in with Ranbir Kapoor.  An engagement was strongly rumored, at which point their relationship suddenly publicly ended with Ranbir moving out of her house.
Kareena Kapoor and Shahid Kapoor dated for a couple years when they were both starting out, she then moved on to Saif Ali Khan within months of their break-up.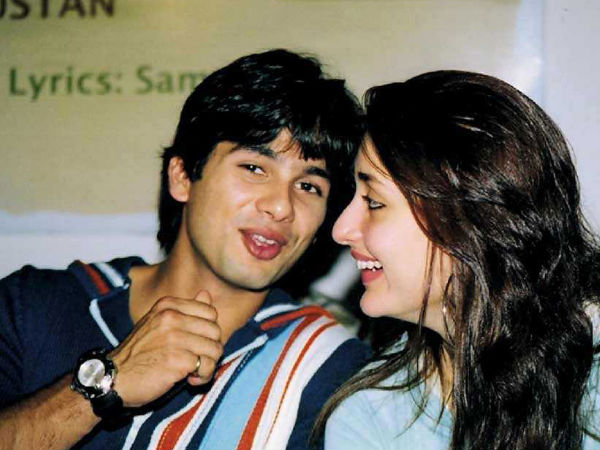 Mahesh Bhatt eloped with his teenage sweetheart then, a few years and a child later, left her for troubled actress Parveen Babi.  He left Parveen when she started to descend further into madness, and eventually with the support of his daughter Pooja recovered from his alcoholism, married his second wife Soni Razdan and had two children with her, the youngest being Alia Bhatt.
Smita Patil had a relationship with the married Raj Babbar and became pregnant with his child and did not hide it.  She gave birth to Pratiek Patil Babbar and then 10 days later died of complications from birth.  Pratiek was raised by his grandmother and launched with much love by the film industry as an adult, in memory of his mother.
Playback singer Kishore Kumar had four wives, the first divorced him with mutual respect remaining, the second was Madhubala who died, the third left him for Mithun Chakraborty (and Kishore refused to ever sing for Mithun again), and the fourth was half his age and loved him devotedly and remained married to him until he died, and still lives happily with her stepson (child of his first wife).
Kirron Kher and Anupam Kher met when they were both on an audition.  She was unhappily married with a small son.  They fell in love, she got a divorce, Anupam adopted their child Sikander (and that's why Anupam's son is 3 times his height and looks nothing like him).
Kangana Ranaut had a relationship as a teenager with the married and 25 years older Aditya Pancholi
Salman Khan dated Aishwarya Rai, she left him for Viviek Oboroi, Viviek called a press conference to declare that Salman was calling and threatening both of them, mentally ill, and his family should take care of him.  Aishwarya and Salman are still estranged but respectful, neither of them has ever forgiven Viviek.
That's it!  I can't think of any more stories, real or fake.  And again, I am not repeating them all to spread them further, but to draw their poison.  Talking about them openly and logically is the best way to kill toxic rumors and turn them into happy pleasant gossip instead.
If you appreciate the above post, or anything else I have posted, please donate below so I can keep blogging.
To help support my work, donate to the site, $1 or $2 or $20 or $200, however much you want.