Box Office day!  Let's look at numbers!  And think about how the box office can be fooled and the horse race mentality is ruining the industry (it's raining here again, I'm depressed. oh, and figures are from renttrack by way of Bollywoodhungama)
Big headline I am seeing everywhere, "Race 3 Second Highest Overseas Grosser of 2018″.  Which is true, it is second to Padmavat in money collected, while Raazi and Veere Di Wedding trail far behind.  But, does that mean it is a hit movie?  More importantly, does that mean it is a movie that actually brought money into the industry?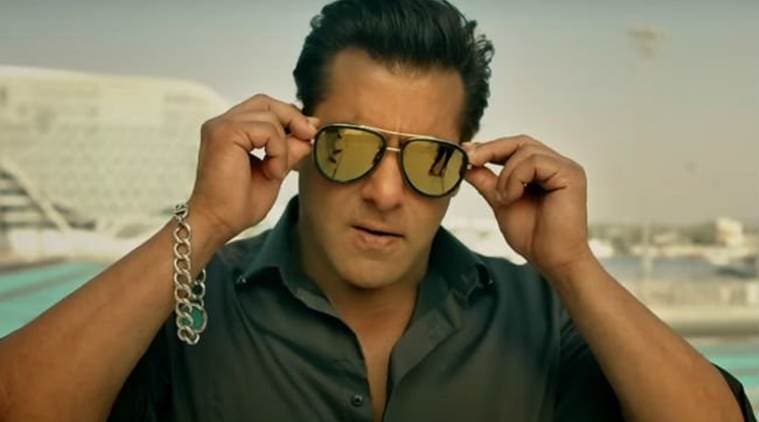 (Sunglass industry, yes, blockbuster success for them.  But did it bring anything into the film industry?)
This is the same problem with Salman's last 4 movies.  Well, not Tubelight, that was such a big flop it couldn't be hidden.  But Sultan and Ek Tha Tiger were both movies that broke box office records without actually making any money for anyone.  Prestige movies, in an odd way, where the prestige is a large Gross profit that makes your studio look good but, ultimately, loses you money.
Yash Raj can carry this kind of loss.  They plan for it, and with satellite sales and other external rights options, they can turn it into a profit after all.  A small one, but the more important factor is keeping the "Yash Raj" name out there in front of the public, keeping them as the leading studio in India, and all of that.  And then they can make their actual profits on the little films, the youtube series, the youtube rentals, the studio lot rentals, the boring stuff.
But not everyone is as rich and established as Yash Raj.  A small theater owner, for instance.  The big flashy splashy gross profit for the film, that doesn't do him any good when half his screens are deserted because no one wants to watch it after opening weekend.  That's where this mentality causes damage.
It's a vicious cycle, the media focuses on the gross profits and the race to the top.  And so in order to stay on top in the media, studios and stars chase those gross profits.  Which translates to brand endorsements and bigger investments from outside companies and a higher profile for the studio.  That they then use to promote their gross profits which encourages the media to focus only on gross profits.
It also means that the smaller films are not getting the credit they are due.  102 Not Out had a remarkable run in the international market, but it didn't come close to the top 10, so it isn't being talked about.  Raazi and Veere Di Wedding are lagging behind Baaghi 2, meaning Tiger Shroff and the rest of that team, and the action genre in general, is going to get all the credit for leading a hit film just because he had a strong studio supporting him and a wide release to drive up overall box office, but the long solid runs of Raazi and Veere will be forgotten as the year moves forward and they slowly drop off the top 5 and then the top 10.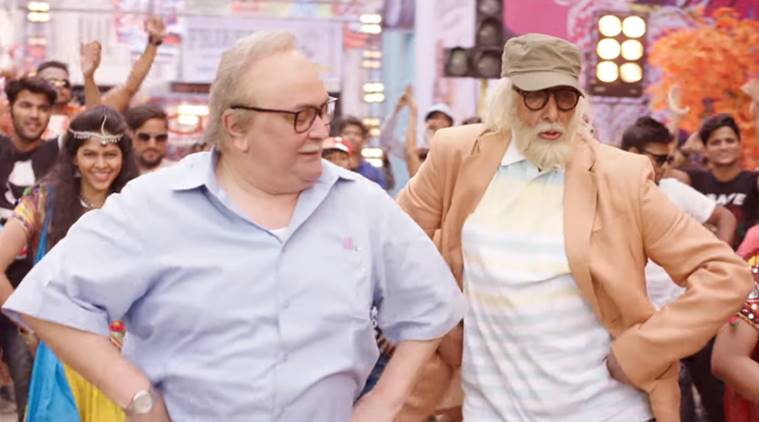 (Not a perfect run, nowhere near as good as Veere and Raazi are doing, but it was still making $800 per screen in the US on 15 screens in week 5.  That's a solid tidy small earner, but after opening weekend no one paid any more attention to it because it was clear it wouldn't break records)
So, let's look at Race 3, the second most successful film of 2018 (according to gross figures).  In week 2, it is making $1,200 per screen on 215 screens in America.  $1,500 on 3 screens in Canada.  $900 on 122 screens in the UK.  $1,500 per screen in Australia on 55 screens.  $3,500 on 25 screens in New Zealand.  And $1,500 on 2 screens in Germany.
Here's the funny thing.  If you allow for screen counts, it is actually doing pretty good.  What I mean is, 215 screens in America means it is on half the screens that play Indian films.  So there is a basic level of audience it will get just because there is no other choice.  And it is moving past that audience, that audience would be more like $800 per screen, not $1,200.  There is a large interest in the film, if it had released on a smaller number of screens to begin with and was on an even lower number this week, in week 2, there would be a healthy per screen profit and everything would be respectable.  And that's across the board, $900 per screen in the UK is pitiful, but playing and still selling tickets on an astonishingly high 122 screens in the UK, that is very impressive.  The UK only has 4,150 screens total, versus 39,000 in America.  122 means Race 3 is playing on one in 30 movie screens in the UK, so essentially every single multiplex in the entire country is playing it on at least one screen.  And they are still able to sell tickets.
It's the same across the board, the per screen take is miserable (meaning theater owners are losing money by giving up screens to a movie that isn't selling enough tickets/concessions to cover their cost).  But if you look at the massive number of screens, and the fact that some tickets are still being sold, it means there is a good interest in this film.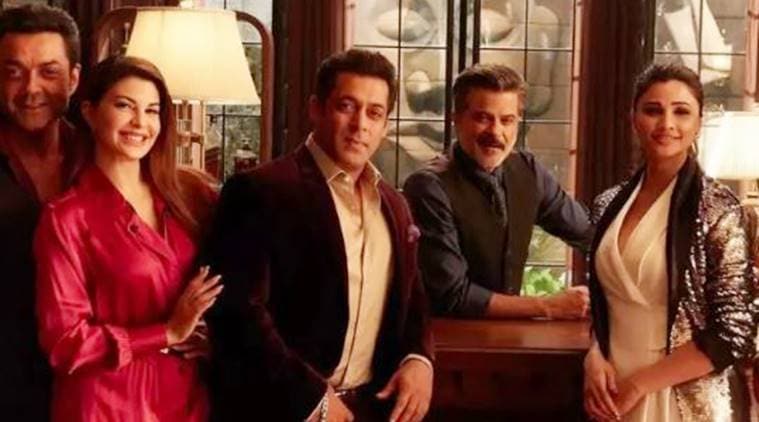 (And probably only like 50% of that interest is from Silver Fox Anil Kapoor fangirls)
If it had been released on far fewer screens, then the movie would still have made money, the theaters would have made money, everything would work out.  Even the critical response might have been less vicious, if it was positioned as a "not that great and we know it but still a pleasant enough film" instead of "BIGGEST BLOCKBUSTER OF THE SUMMER".  The only downside would be that it wouldn't have reached the top ten list, it would have topped out somewhere around number 3 or 4 instead.  Just like Raazi is doing, just like Veere is doing, both of them making the same amount per week in week 7 and 4 as Race 3 in week 2.