This is one of those posts that says stuff we all probably already knew on some level but never said out right.  So if you read the headline and went "oh yeah, I know everything about that", don't bother reading on.  But if this is a new concept to you, I am here for you!  Especially because Sacred Games has made it newly relevant.
Usual Disclaimer: I have no special knowledge, this is just how it appears to me and how I understand it based on publicly available information.
Let's go back to 1910 when radio as we know it first came into existence.  The ability to transmit sound through radio waves was already known, but it was used for one to one communication, not for a wide broadcast.  Once the wide broadcast ability came into play, so did a need to regulate it.
The one to one communications were regulated similar to telephone or telegraph.  Individual companies dealt with the physical equipment needed for usage, radio towers and telephone wires, along with the actual devices for use in your home.  It would have been silly to have regulation, like telling people they could only plug certain devices into the electricity they were paying for, or could only use a washing machine if they were sure to separate the colors.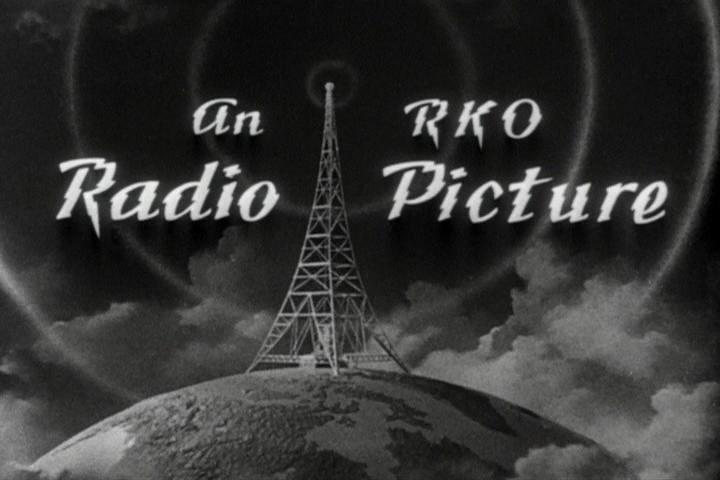 (RKO pictures!  A movie company that also owned owned a radio network and a chain of theaters.  And yes, this was hideously incestious and a monopoly, and that's why such companies were declared illegal in the 1948 Paramount decision.  Oh, and their symbol was a radio tower, this is what was built all over America, the basic infrastructure investment companies made and then wanted to make back somehow)
The ability to do a wide broadcast changed all of that.  Suddenly there was a third element, the person using the equipment, the company making and selling the equipment, and then the person providing the content that was being broadcast by the company and listened to by the consumer.  Who owned that content?  Who regulated it?
The end decision by the countries of the world is that the radio waves were owned by the government.  In most countries this meant that only the government could use the radio, government agencies provided the content.  And once television appeared and became common, it was regulated in the same way.  The government, ultimately, owned the invisible waves it was broadcast on through out their country and only they could provide content (again, with some variations country to country).
This is why cable was such a phenomenon once it became available.  "Cable" simply means actual cables that were laid from massive radio towers to your house bringing in content directly instead of through radio waves.  Satellite television kicked that up even farther, you had your own satellite dish communication with a satellite capable of receiving and sending signals from all over the world, or you had a different cable that connected to a shared satellite dish.  Cable television was not regulated in the same way, not sent over those radio waves owned by the government, and nor was satellite.
(Cable TV was sent like this, as shown on this extremely complicated diagram)
Now, America is different.  America, because we are so insanely capitalist, chose instead to sell our radio waves directly, keeping only one channel for direct government content and letting the others be owned by major corporations.  We used to regulate this highly, a certain amount of public service content had to be provided every day (sports=public service, which tells you something about American society), bad language was restricted, any reporting had to be accurate and balanced, and so on and so on.  Kind of similar to the level of control that the censors have in India now over films; you can make whatever you want, but ultimately the government could stop you from broadcasting it.  That changed in the mid-90s, now there is very little regulation of the broadcast channels, what remains is more focused on avoiding obscenity and inappropriate content rather than actual trying to create good content.
The original basic structure of American TV relied on 3 major channels, NBC and ABC and CBS.  They would provide the big national shows, the ones with famous actors that were broadcast all over America.  But those shows would only fill about 3-4 hours a day.  The rest of the time if you owned a small local broadcast license and broadcasting studio, you would either have to put up a test pattern (risking losing viewers who would switch to a different channel and stop checking yours and thereby losing advertising dollars) or provide your own content.  Most channels relied on local content, local news of course, and also local sports broadcasts, and local talk shows, sometimes local variety shows with music and comedy and so on.  During the 1950s, the local dance show was a popular craze, a teenage dance party featuring kids you might see in your high school class and a host from the local music scene.  If your show was particularly good, it might get picked up and syndicated from the national channel, sold to markets all over America.  This is how most of the popular daytime talk shows started, local shows that became popular in their local market and eventually noticed by the national channel.
(If you thought I was going to pass up a chance to show "Ladies Choice" from Hairspray, you do not know me AT ALL!  Also, this is an example of one of those local shows that made local celebrities and filled the airwaves in between national shows)
In India, the government controlled everything in this same era.  Doordarshan was the government channel, the Minister of Broadcasting was in charge of everything.  But that didn't mean everyone watched the same thing.  The local languages would require their own local content.  Only major events would be broadcast nationally.
Early media theorist Marshal McLuhen says "The medium is the message".  It's not about what content is provided, it's about how it is provided.  Look at the structure of the house, not the pictures on the wall.  In the early days of television, in India and America, there was a conscious message that the government was trying to provide.  They encouraged this national/local merge because they wanted a similar national/local concept in how their countries were built.  Both India and America were struggling and do struggle with the issue of how to create a bond between billions of people living massive distances apart.  There are no true shared experiences, a weather event for instance, or a festival which can get them all in one place.  The amazing quality of broadcast waves was their ability to travel great distances in no time at all, creating chords to tie the country together.  And so early broadcast TV in both India and America was giving a message of one great nation undivided sharing together, and also one small local community building connections where each is as important as any other, your neighbor might be on the news, your friend from school might be on the local game show.
It wasn't just what was broadcast, it was how it was watched.  Televisions were expensive, and larger sets or color sets were more expensive.  A family would only have one TV set, would gather around and watch shows together.  All the kids in a neighborhood might come together to watch a popular show on the one color set in one family's home.  Someone might host a viewing party for special events, they could even rent a TV for the occasion and invite dozens of people.  And bars became gathering places for the same reason.  The same was true all over the world.
($369.95 in 1950 is the same as $3,700 in 2018 dollars.  Not impossible for most families, but a purchase you would take seriously and only buy one)
The period when this sense of family gathered around, local community sharing experiences, and national community worked best in America was in the early days of television when everything was live and nothing was recorded.  I Love Lucy was a popular show, but not the most popular show in America.  The reason it has lasted through time so well is because Desi Arnaz insisted on recording it in advance on film and then broadcasting, meaning there was a record of every single episode, not the case for most shows.  Slowly, as more and more shows were recorded, a new option for filling in those open hours on the local affiliates came up, reruns of shows that had previously aired.  Along with old movies (as movie studios started hemorrhaging money in the 1960s thanks to TV competition, they discovered a new profit angle in selling TV rights to their old film catalogs), more local content, and so on.  And the American TV audience got used to a certain rhythm, the evening hours were for the major new national shows with a break in the middle for local news, and weekends and daytime hours were for local shows, reruns of older shows, and movies.  The content provided locally became less and less, and more and more there was a sense of national community during those times when the major national shows were broadcast, but the local community was not really represented, the content wasn't unique.
This was the era of the "nuclear family" in America, and American TV viewing habits supported that.  Your perfect little family at home watching on the shared set.  Or your perfect little suburban neighborhood of houses, sharing the experience of a viewing party.
Indian TV habits supported something else.  TV was something to watch on those rare occasions when there was something you actually wanted to see, or else it was something to have on in the background.  Or more likely, not even own a TV, go to a bar or a viewing party when there was a Cricket match or something else actually worth watching.  Instead of staying home with your own television every evening, you would go out.  Sit outside and talk to neighbors or passers by.  Or go to movie theaters, make the theaters into your home, talk through the movies, eat, arrive late, let your kids play.  The divide wasn't house by house or neighborhood by neighborhood, but upper stall versus floor seat.
(Not gathered around a TV set.  Don't actually know where they are?)
The one thing you would always want to watch on Doordarshan was the commercials.  India is somewhat unique in that the government provides and approves the content, but also sells ad time.  The commercials where were creativity was let loose, the one part of the content that was focused on pleasing the people and catching their attention rather than pleasing the government.  We can see that now in the burst of short films in India, it's the same kind of stories and imagination that used to be brought to the commercials on television, far more than simply a smiling model holding a product, it would be a major movie star performing stunts and singing songs and having a whole storyline.
In America, the majority of the content wasn't to please viewers either.  It was to please sponsors.  In the early years, one company would directly sponsor an entire show, for instance the "Lucky Strike Program with Jack Benny".  One of the things a sponsor wanted was viewers.  But they also wanted a message that matched their corporate identity, they wanted this actor on or that actor off, they had ideas.  And even if the ratings were booming, even if the audience clearly wanted one thing or another, you had to listen to their ideas.
There was also the issue of HOW to know what the audience wanted.  American TV gathers ratings by two methods, diaries and set meters.  In the early years, before the technology was fully available, it was all by diaries.  Households would be chosen at random for meeting certain demographics and asked to write down everything they viewed in detail.  This is obviously flawed, because people lie.  No one wants to admit they were up at 3am eating ice cream and watching a soap opera rerun, they will just lie and not include that.  Or lie and say they did watch some classical music program.  The set meters are much better, they send constant immediate data through phone lines.  These two data systems combined are used to measure "ratings", and based on ratings, the advertising prices are set.  TV content providers and stations want their ratings to go up so their advertising prices will go up.  They don't care if the people love their content or hate their content, they just want them to watch it so they can sell them, the audience, to the advertisers.  The TV programs aren't the content, the viewers are.  And the customer you want to please isn't the audience either, it is the advertiser.
(This looks so complicated, I am glad I never had to keep a Nielsen diary)
India was different.  It wasn't the audience there they were trying to please either, it was the government.  TV was controlled by the state and was often quite dull.  And the government was aware of this, aware that they were providing "high quality" content that might not be what people actually wanted.  A sort of "eat your fruits and vegetables" attitude.  The message of the TV broadcasts was less about building a national community and more about reminding the national community that ultimately they were under the control of the capital.  For instance, when Indira Gandhi feared she would lose her election, rumor has it she ordered the broadcast of the film Bobby on TV, knowing this would be the rare occasion when people actually wanted to watch Doordarshan and therefore might stay home.  That was the power and the purpose of Doordarshan, to get the government a way to get their message out to the people, not to give the people on the other side a message they actually wanted to listen to.
The two countries started polls apart, one with the government being hands off and corporations controlling content.  The other with the government being hands on and corporations left to fight for the few minutes of ad time they were allowed.  But ultimately, both were the same in that the actual audience was lost in the shuffle, no one was making content for them, they were using them as a commodity.