Another part of my boring series!  Although we are beginning to get closer to modern times, the rise of piracy is something that effects us a little more directly than the original regulations around broadcast radio.
Usual Disclaimer: I have no special knowledge, this is all based on commonly available information and my own experiences.
I left off in the early 2000s, when the entertainment market looked very different between America and India.  In America, HBO had ushered in a new golden era of TV when shows were made for the audience, not the advertisers.  Profit was made from TV subscriptions and DVD sales, the goal was to make something the audience would be excited to see over and over again, to discuss on the new online message boards and build "buzz", to recommend to their friends in the real world.
Something which began to be true then and stayed true until today is that the shows which are talked about the most often have the smallest audience share.  At least the official audience share.  Nielsen started working on a way to count TiVo'd shows and, later, shows from streaming sites.  But the advertisers revolted, refused to add these new numbers into their elaborate calculations of rates.  Arguably they had a point, if you were watching a show recorded you could skip the ads. But research showed that even fastforwarding an ad was still effective.
(Watch this at 3 times speed.  Do you still remember what it is an ad for?)
The bigger point was that ratings were not being calculated in order to discover what the audience liked.  They are quoted that way, and analyzed and discussed.  Big think pieces about why good shows are less popular, why the public craves this TV over that TV, why NCIS was the most popular show in America for years and years.  But the ratings are not counting the audience, they are counting the eyes on the ads.  As the majority of the audience began to move away from traditional viewing, to recording shows to watch later, buying DVDs, and eventually streaming, the only audience that remained were the ones who didn't care enough to try to seek out alternative channels.  And so broadcast TV began to be the triumph of the mediocre.  And alternative entertainment began to be an invisible untracked mass.
TiVo launched in 1999, the same year The Sopranos started on HBO.  By 2007, the regular broadcast channels had given up on trying to avoid the inevitable, and launched their own service, Hulu, which made shows available, with commercials and for a modest subscription price, the day after they aired.  The only hold out to Hulu participation was CBS, the one channel still making good broadcast ratings thanks to their identity as the channel watched by the elderly, the ones who can't quite figure out streaming.
Netflix launched it's streaming service that same year.  They had been considering a streaming function for a while, at first thinking of a "Netflix box" which would attach to your TV.  The concern being that bandwidth was still not quite there for high quality video through the internet.  But youtube was launched in 2005 and already a hit, so Netflix decided that the market was ready for streaming after all.  Even Netflix, the most cutting edge service, was lagging behind what the public wanted, struggling to grasp this new reality of content without restrictions.  And their initial streaming offer came with its own restrictions.  A limit to how many hours a month you could watch, the idea that streaming would merely augment your DVD viewing, fill in the gaps between deliveries.  Especially because their streaming offerings were so limited, they hadn't bothered to expand their selection thinking that DVDs would still be their main offering.  It wasn't until they saw the enormous popularity of the streaming option that they forced a change in company function and began to explore how they could make this whole streaming thing work.
(One of the first Indian movies they got, Andaz Apna Apna!  Which reflected their strategy at the time, a few cheap cult favorites just to test out this streaming thing)
Even Netflix was surprised, because no one in the industry really knew how much content was already being watched in this way, time shifted and at the convenience of the audience.  Ratings are made public, that is the standard the industry lives by.  But the new counts, the far more accurate ones of DVD sales, TiVo recordings (your TiVo can send that data on), and eventually views on websites, those are often kept private.  Or else made public but not immediately and not with nearly as much discussion as the traditional ratings.  Maybe because this data wasn't widely talked about, no one seemed to fully grasp that the audience now wanted the shows they wanted when they wanted them.  The industry still thought they could hold the audience hostage, feed them a little bit at a time when they chose.  And thus, the rise of the pirate.
The most pirated shows usually aren't the ones on pay cable or streaming services.  It's not that the audience is trying to avoid paying a little extra here and there.  It's that they are trying to get the content that it is literally impossible to get legally.  In America, that is often BBC shows, shows which are broadcast in England and discussed on online message boards, which the American fans know are out there, but they can't get them legally until months later, after some American service has bought the rights and broadcast them and then released DVDs.
Or then there's HBO.  When Game of Thrones started and became a sensation, you could only get HBO content in America if you already had cable and then subscribed specially to HBO.  Cable alone, in America, is about $60-$100 a month.  HBO on top of that is usually another $20.  In contrast, a subscription to Hulu is $7 a month.  You could cancel your cable and watch almost all broadcast shows just 8 hours later for a 10th of the price.  Considering America was in the midst of a recession which was hitting hardest the young people who were also the most internet savvy, the choice was obvious.  And it also meant, in order to watch Game of Thrones and other HBO shows, you would need to find another $100 in your monthly budget and that just wasn't going to happen.
(This is from 2014.  Notice that Game of Thrones has 1 million more viewers illegally downloading it than watching it legally?)
Let me back up and talk for a moment about why this pirating and streaming was so much more important for TV in America versus movies.  When the CD technology first came out, there was no thought of the fact that digital could become digital, that a CD you bought in a store could be copied on to a computer.  Napster launched in 1999, iTunes in 2001.  The technology was leaping ahead of legalities, is the problem.  The music industry hadn't thought to deal with digital rights, either legally or technically, and Napster found the gap.  If you could rip the music from a CD, and then you could share it with your friend online, and they could share it with their friend, and on and on and on, was that any different from lending your friend a record and letting them make a copy on a cassette tape?  No one was making money off of it, not directly, so was it illegal?
The music industry ended up running behind the pirates, and never quite caught up.  It's still accepted that copying a CD onto your computer, your friend's computer, your ipod, is part of your purchase price.  Not illegal at all, and if you bought a CD that didn't let you do that, you would feel ripped off.
But the movie industry had the advantage of coming second.  Simply because movies take up a lot more digital real estate than music, it took longer for computers, compact discs, and internet broadband to catch up to them.  And so they launched with all their legal and technical ducks in a row.  A DVD comes locked.  You cannot download the content on to your computer, you cannot share it with your friends. And yes, it's fairly easy to unlock the DVD, but then you KNOW you are doing something illegal.  And the movie industry was much faster to offer digital downloads of their content, legal ones for just a small price, than the music industry which resisted and resisted.
(Even Indian film got on the bandwagon, ErosNow launched shortly after Netflix streaming became a thing.  And India had been ahead of the curve on music, Smashhits became Saavn, free legal music and all you had to do was listen to a few ads)
I'm not saying movies aren't pirated, of course they are.  But they are also streamed legally, purchased, watched through subscription services, all kinds of options.  You can see the whole movie for 99 cents to $4.99 legally.  Or even in theaters, a movie ticket is just $10 which is still cheaper than the $100 a month for HBO.  In the American market, it is TV that is the big pirate driver.  One episode of Game of Thrones will have as many downloads as a hit movie will get in it's entire lifetime.
(And now even illegal downloads are tracked.  Not that these figures are talked about as much as
In the end, it was the pirates and, in a larger sense, massive audience demand which started driving the market.  The people wanted streaming TV so much they were breaking the law for it.  And so HBO FINALLY launched "HBONow" for a reasonable price of $14.99.  Even CBS, Land of Old People, finally launched their own streaming option.  And finally, just in the past year, the old technology has creaked over and you can now purchase regular TV, broadcast TV, through the internet.  Everything has become one again, on your same computer you can go to youtube and watch a goofy vlog and then switch straight to a local news broadcast, and then open up a new window and watch Game of Thrones on HBO.  The revolution has already happened in America, movies are dead, TV is dead, internet is king.  It just took this long to become legal.
Now, let's go over to India.  The basic TiVo technology is available in India, of course, and can be hooked up to satellite TV.  So that's the same.  And piracy started to grow around the same time, as DVDs came out followed by the technology to rip off of them.  Not just legal DVDs of course, the ones you could buy in stores, but screening DVDs.  Part of the reason reviewers of Indian films struggle to catch up is because they are less likely to be offered screeners well in advance to assist with their reviews.
What was different was the way these pirated films were spread.  In America, and most of the Western world, you went to a website and downloaded it onto your computer in the early days.  And then deleted it and downloaded something else.  And, when bandwidth improved, you watched it streaming direct from the website.  And then finally enjoyed the legal options.
But let's look at what happened in India.  The internet was less retail, and more wholesale.  In 2007, when Netflix launched it's streaming service in America, in India only 3.7% of the population had internet at all.  But that doesn't mean they had good internet, in 2009 only .45% of the population had broadband access (source here: https://www.internetworldstats.com/asia/in.htm).  The internet was used to get the files from elsewhere in the world to a distribution hub in India, where they were turned into thumb drives or VCDs or DVDs.  Which were then shared, or more often sold.
This was not an ideal situation.  For anyone.  The people making the content weren't benefiting in anyway from this audience, either in immediate profits from them or in the ability to turn them into a secondary profit.  Game of Thrones, for instance, was phenomenally popular in India.  But not legally popular, which means there were no ratings to track, no statistics to site.  The actors couldn't claim international popularity when quoting rates for their next projects.  HBO couldn't try to sell legal copies for a higher rate because of audience demand.  There was no proof of any of this, let alone money being made.
And it wasn't ideal for the audience either.  You had to find a source, and sometimes had to pay them, and you had to wait for someone to hand it off to you, and the end product wasn't always reliable or high quality.  It wasn't terrible, over the years the system got modified and improved (I have bootleg copies of a few films which are actually better than the legal versions), but it wasn't as good as it could be.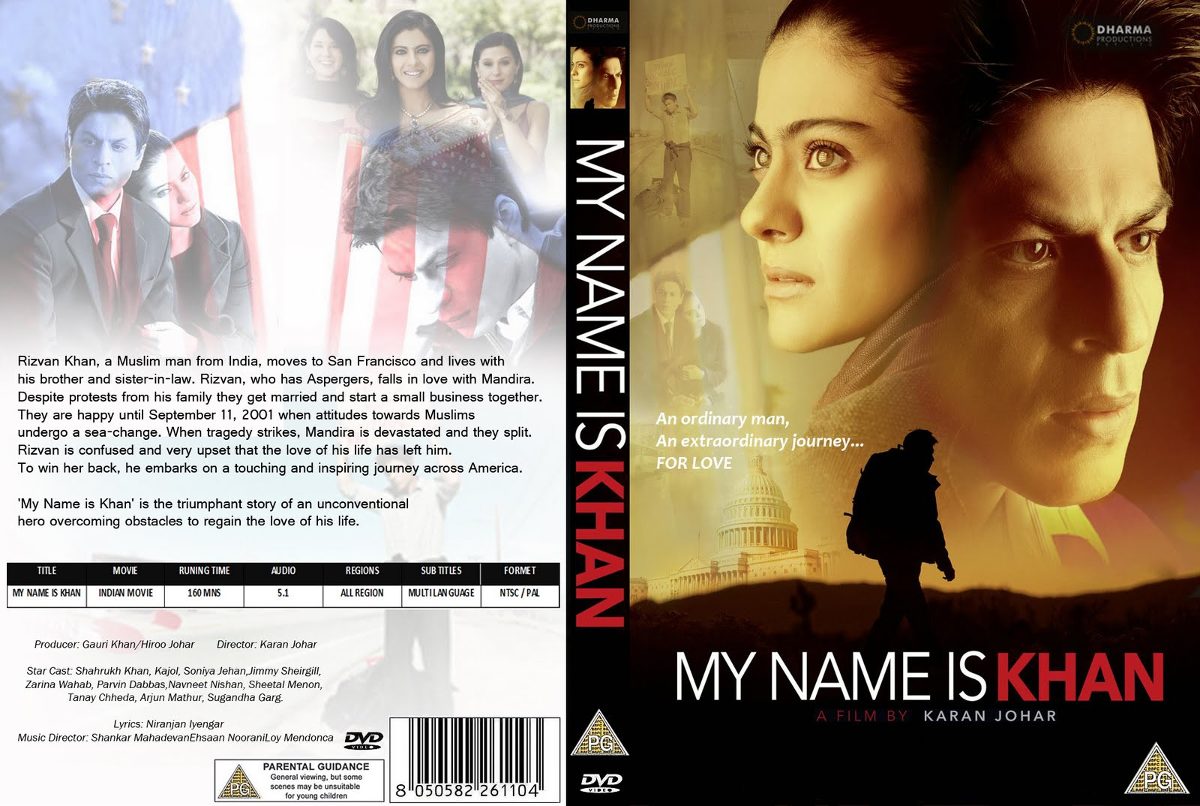 (My bootleg of My Name is Khan is far far superior to the legal one.  The legal one is insultingly bad)
Another big difference was that pirated content in India wasn't only TV, it was movies too.  Partly because movies were more beloved, the audience just couldn't wait to see them in theaters.  Unlike in America, where sold out movie theaters are a once a year thing instead of once a week.
The first solution was to put those same pirated things on TV.  Movies premiere on Indian television shockingly soon after their theatrical release.  And the networks pay through the nose for them, knowing that they can get massive audience share for a movie premiere, watching a movie on TV being the best solution between paying movie theater prices and dealing with the inconveniences of piracy.  And, eventually, TV networks started purchasing other content, what they could of the international options that were being pirated along with movies, to broadcast easily and at no extra cost into your living room.
Both these dynamics, the Indian and the America, ended up creating sudden unbreakable audience divides, walled off by technological abilities.  In America, broadcast TV (especially FoxNews and CBS fiction) increasingly became a land of the elderly.  The only people with the time to watch shows live, and without the knowledge of how to find better content.  The youth, they became untraceable, funneling their attention to the cutting edge content only available through illegal channels, channels that were easily accessible to them since the internet was the one necessity of life you absolutely could not cut.  I experienced this myself, in this era I was skipping meals because I didn't have the money, but I never skipped on internet.  Not because I just had to have my youtube shows, but because I had to have the ability to grab open shifts at work, controlled by an online calendar.  And respond quickly to job ads, only available online.  And email in remote jobs, and look things up for my grad school homework, and all the other necessities of my life.  And if I was already paying 5% of my monthly income for internet, I was going to use it for everything I could including entertainment.  And meanwhile my grandfather got up in the morning and turned on his TV and had it on all day and it would never have occurred to him to use his computer for more than checking his email once a day.
(Grandpa checks his email once a day just in case one of the grandkids emailed him something.  It's a lot of pressure on us!)
The same generation gap was apparent in India, but also a much much larger class gap.  The internet is primarily in English, the ability to read English is a major marker of class and income in India.  Heck, the ability to read AT ALL is a major marker of class and income.  And then you add on the ability to gain access to a computer.  And then for that computer to gain access to high speed connections necessary for streaming or downloaded content.  And suddenly there is this very tiny group of people, young and (comparatively) wealthy who are all talking to each other on message boards and sharing files with each other and experiencing media in a completely different way than the rest of the country.  And then you have another group, the women, who are sitting alone in their houses with their TV soaps on.  And a third group, the lower class men who are going to single screen theaters.  It wasn't until satellite channels started aggressively going after international content that, finally, all these groups could come together again, at least for a few hours every evening, in front of the high quality prime time programming.