Second to last section!  And all about the American market (boring!), but you have to understand this market first before you can understand how the methods are being exported to India and Indian content.
Usual Disclaimer: I have no special knowledge, this is just how it looks to me based on the research I have done.
In America, as I said in my last section, there was a desperate need in the market for streaming content.  This wasn't something created, this was something which surprised even the corporations providing content and they had to scramble to catch up.  And then they did catch up, Hulu is maintained by TV channels that now provide their content there and receive payment for it from us, the consumer.  Netflix provides streaming content that they previously offered on DVD.  Amazon Prime, they transitioned from selling DVDs of TV shows and movies to selling the digital files.  All of this is what "we", the consumers, asked for.
But large corporations like this, their business plans are like sharks, they have to keep moving forward or they die.  Partly because they are publicly traded companies, they borrowed money from investors to get started and now they have to make a massive profit, a constantly growing profit, to be able to pay it back.  Which means they couldn't be happy with just the "easy" consumers, the ones who flocked to them with no effort, they need more and more and more.
Netflix and Amazon Prime are both American companies that started with an American consumer base.  In a 2014 study, internet penetration was put at 87% for all adults in America, and 97% for young adults.  Average speed was 8.7 mbps.  Which is enough to constantly stream two HD videos on two separate devices, while still using a third device for regular non-streaming content (I know this because I do it all the time, I'm doing it right now).  And that is not counting people who have access to two sources of internet, both wired broadband from a router and direct wireless through their phone and/or tablet.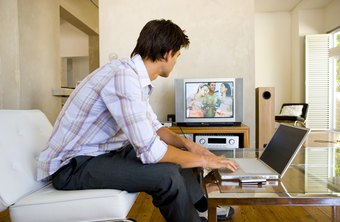 (This, is every young person in America.  Plus add in a smartphone to the side giving you alerts)
This isn't to say that, even in America, coverage is universal.  I experienced that change myself recently in a small way, I moved from a neighborhood with increasingly high rents to one with a nice stable rent base.  And discovered that the shift from an up and coming young people filled neighborhood to one with families and a slightly lower income base came with a shift to much worse internet speeds.  I'm with the same plan from the same company, but the maintenance and updates to their power grid is clearly much less of a priority in a neighborhood where most households can't afford/don't bother with high speed internet.
(I was warned about this, my friend Dina lived in this neighborhood her whole life and until recently wasn't even able to stream youtube videos on her home computer.  Although I also wondered if it was because the giant hotdog blocks the signal since she lives next door to this)
If I had moved from a city to a rural farm, no doubt the shift would be even more dramatic.  But that's the thing, in America you wouldn't move from a city to a farm.  In America, 80.7% of the population live in urban areas.  Not necessarily major cities, but cities nonetheless, ones where there is a strong infrastructure to support things like internet access.
And so when Netflix and the other companies began looking for customers for their new streaming products, they had a whole country ready to go already.  And they were helped along by the stupidity of the old media.  As cable television saw their audience leaving, they reacted by hiking the rates on the remaining consumers.  The average cable bill has risen 8% per year every year since 2010.  Based on my own experience, I canceled cable at first because I simply could not afford it, back in 2009.  I started it again when I could afford it, in 2014, only to discover that in the intervening years almost everything I might want to watch on TV was now offered online, and so I canceled again simply because there was nothing I needed there.
The problem is, Netflix and Amazon Prime built themselves on the assumption that they would continue to grow.  And at a certain point, they hit the limit of the American market and growth had to flatten.  And yet they continued to spend massive amounts on creating new content, trying to attract new subscribers.
There are three kinds of content offered by streaming services.  Non-exclusive content, things that you are glad to see there, that will keep you from going to another service just for the convenience of finding them, but which won't necessarily make you sign up to begin with.  If I want to watch Frasier, I can login to my Netflix OR my Amazon Prime OR my Hulu.  It's everywhere.
(Because it is THE BEST)
And then there are the semi-exclusive options. The most common option.  Almost every movie or TV show will be available on a streaming service or, alternately, for a one time charge on a different service.  You can watch Jab Harry Met Sejal as part of your streaming package on Netflix, but you can also watch it by purchasing it on youtube, on googleplay, or on iTunes.  This is great for the content creators, they can essentially sell the same product 4 times over, once for exclusive streaming, and then 3 more times to the one time pay services non-exclusively.  And it might add up to a reason for someone to subscribe to Netflix, or another service, if you start to see how you can actually save money through a subscription fee.  This is where Amazon Prime really shines, it only takes purchasing a few episodes of a show, or a searching for a few popular movies and noticing that blinking "free for Prime subscribers!" button to convince you that you could be saving money if you had a subscription.
And finally there are the true exclusives.  Just a few years back, these were the same kind of content as listed above.  I signed up for Amazon Prime originally because it was the only source for BBC shows.  Now, those same shows are available as part of a Prime subscription OR as a one time Amazon purchase OR as a purchase through other services.  And the same is true for most content, what used to be exclusive to one service is now only exclusive in one manner.
The goal is to find something that is already so popular, and would be so expensive to purchase otherwise, it will drive people to streaming.  Friends on Netflix, Seinfeld on Hulu, the kind of thing that you will watch over and over again and is far to expensive to buy on an episode by episode basis.  And of course it HAS to be a TV show, a movie for the American market is not that kind of rewatchable, you would simply purchase it once rather than bother with a streaming account.  But these TV shows are far too expensive for streaming services as well.  And too rare, the kind of content that is massively popular and also just massive is not something you can find easily.
And so there is the pinnacle of the streaming pyramid, the "original" shows.  I put "original" in quotes, because streaming services have begun pretending to have more of these than they do by labeling shows of the second category, the exclusively-subscription-streaming, as part of that.  Shows that were made by an international company and never broadcast on American television, and Netflix or Hulu or Prime purchased the streaming rights, but not the exclusive rights.  A true "original" show is one that was planned and filmed and funded directly by a streaming service, which they can control utterly and make sure it will never be available elsewhere.
If you are looking at customer acquisition and retention, the first two categories have a more long term effect.  The shows that are available everywhere, they will provide neutrality, you won't lose a subscriber because of them.  Either lose them because they chose a competitor to begin with, or because they chose to drop a subscription they already have in preference for a competitor.  On top of that you have those subscription exclusives.  They may give you a slight advantage, someone choosing to start a subscription with you over another service because of this particular show.  Or choosing to keep your service and drop another because of this show.  And this is something that can happen every day for decades, there is no one moment when Friends will be drastically more popular than it was the day before.  You just let it keep chugging along and slowly acquiring new subscribers without you needing to do anything extra besides just keeping it there.
(Just keep this on the homescreen, remind people you have it, and your subscriber numbers stay stable)
But it is that last category that can get you the sudden burst.  Because it is new content, and new means people want to watch it now, while it is still fresh.  And you are the only resource for it.  An ad campaign, a series of interviews of the stars, just like for a movie release.  And then thousands, millions of new customers, just in a day, just for this one content.  And once you have them, you use your other content to keep them hanging around.
I have a new understanding of this pattern of leaps forwards and then stabilizing thanks to running this blog.  And also a new understand of how fragile those leaps forward can be.  My Sacred Games coverage is the most popular content I have ever published, purely in terms of views and visitors.  But I'm not going to be keeping any of these people.  They aren't commenting, they aren't looking through the archives.  It's a big push forward, that will lead to an immediate fall back once they have what they want.
In contrast, my Sanjay Dutt Hindi Film 101 was slightly more popular than my usual Hindi Film 101's and acquired a fair amount of comments on each post.  And it has continued to chug along as new people find it.  It's not a huge leap forward, but it kept people sticking around and interested who might have drifted away, and it continues to attract the occasional new reader, a new reader who then browses through my archives.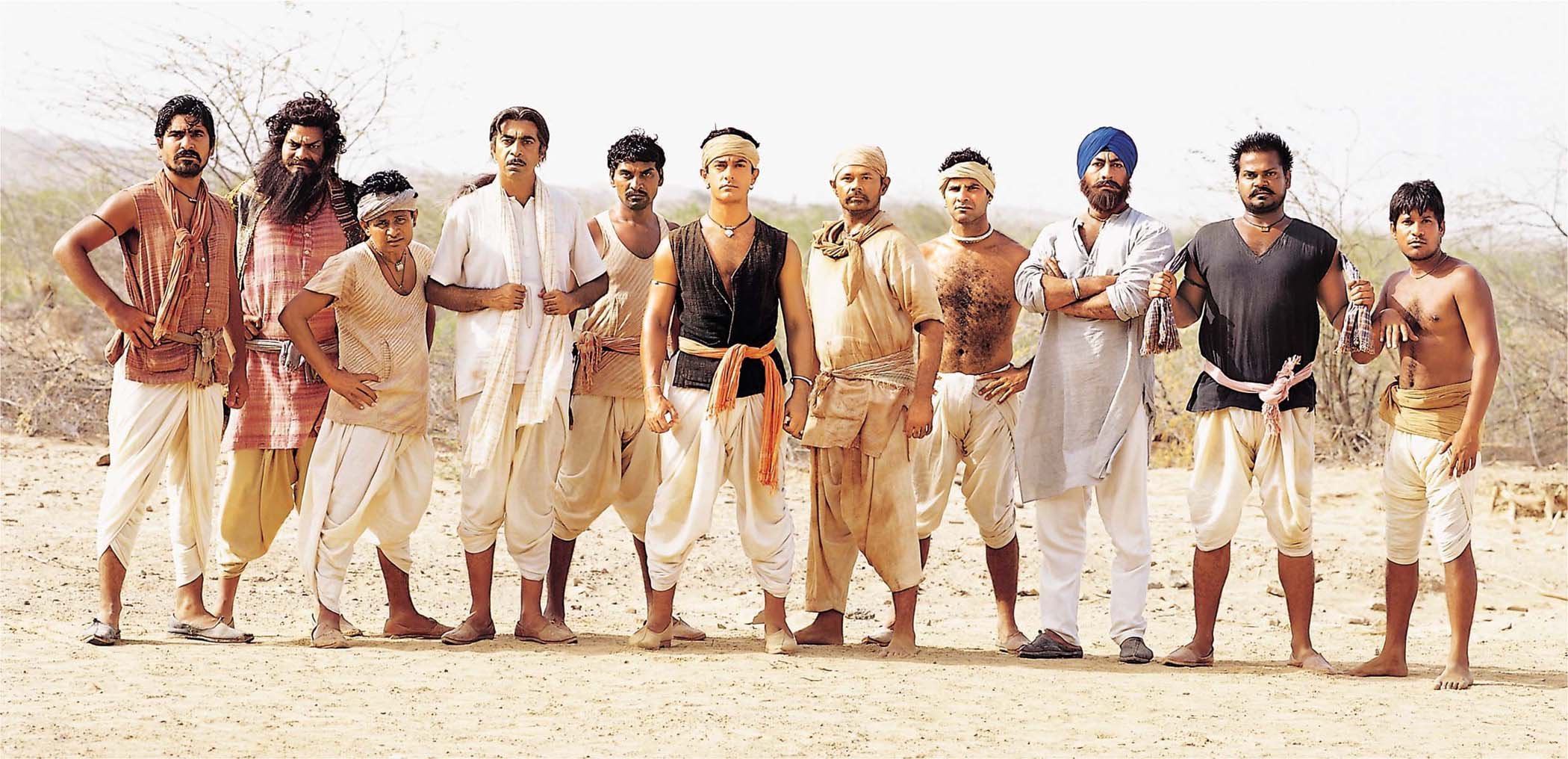 (Lagaan, or Devdas, had a similar effect on the international market for Indian films.  A big burst of attention, but in the long term it is K3G that keeps them coming back, brings in viewers for more than just this one film, and keeps bringing in new viewers)
It's not about the big showy splashy attraction that brings in the audience, it's about converting that audience to regular subscribers.  And that's where streaming services are now stumbling.  They realized that they had swamped the market for the basic offerings, and to bring in new customers, they needed the big splash.  So they made the big splash, the "Original" shows with the massive investments both in production and in publicity.  And it worked, they dragged in new subscribers and new eyes.
But the bubble has to burst.  Netflix is lagging in the American market, stock just fell 13% as the newest numbers came out.  Not "lagging" because it is losing to another provider, but simply because the market isn't there for it any more.
Let's take one small moment to look at what this revolution has meant for the American market.  There's my friend Dina, trapped behind a giant hotdog with no high speed internet connection.  She is cut off from content, stuck taking buses to libraries to rent DVDs if she wants to watch anything, or borrowing them from me.  And now completely cut off, more and more we go to DVD stores asking for things only to be told they were never released, they are only available streaming.
But the Dinas of America are fewer and fewer.  And for those of us with good internet, the world of entertainment has become our own personal time machine.  We can go anywhere in the world, to any era of entertainment, whenever we want.  And we can then watch it at any speed we want, all the episodes together or spaced out, or half now and half when we are in the mood again a year from now.  And delivered directly into our heads, you can see them on any device in your house, carry them room to room on your phone, let them leap from phone to TV and back again, no matter where you look, there they are, your personal performers.  Mass media has become an extension of our own brain, our own desires, the "mass" part of it has almost been removed, it feels as though shows are created just for us.
Maybe that's part of the reason these big "original" releases are so popular?  It gives us the feeling of being part of a community again, watching Friends on Netflix is a lonely business, it may be the most successful and popular show in the world, but is there anyone watching it right now, at the same time you are?  But watching the new season Unbreakable Kimmy Schmidt is a community experience, you can go on the internet and watch the reactions, talk about it at work, feel like you are part of something greater than yourself, at least for a little while.