It's Monday, I feel the need for a distraction from work.  And anonymous and I have just been discussing an important issue that I feel deserves the full attention of us all: Is Jimmy Shergill or Jugal Hansraj better in Mohabbatein?  And, on the other end, is Uday Chopra or Amitabh worse?  This made me realize that we really need to hash this out for multiple films.
This is ranking characters, not actors (although you can rank actors if you want, how would I know?).  So only within these movies, what order would you put these characters as potential life partners?
Amar Akbar Anthony
Amitabh
Vinod Khanna
Rishi Kapoor
For me,
Vinod: Handsome, tall, police officer, wins the fight against Amitabh
Rishi: famous singer, cute, romantic, light hearted, good to his adopted father
Amitabh: A criminal!!!!  And a drunk!!!  Of course he is last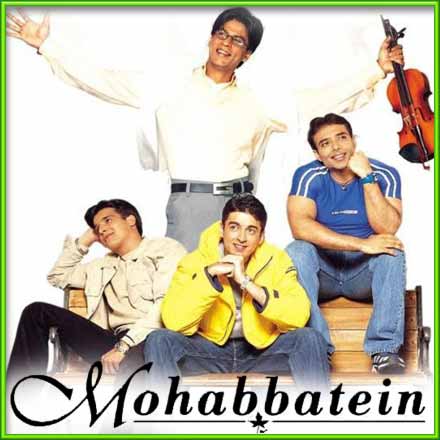 Mohabbatein
Amitabh
Shahrukh
Jimmy Shergill
Uday Chopra
Jugal Hansraj
For me,
 Jugal Hansraj: sweet, sensitive, hardworking, loyal, forgiving
Jimmy Shergill: willing to break the bonds of society
Shahrukh: cute, but a little bit insane
Everyone else in the film
Uday Chopra
Everyone else in the world
Amitabh Bachchan, sadistic high school principal
Kabhi Alveda Na Kehna
Shahrukh
Abhishek
Amitabh
Arjun Rampal
For me,
Arjun Rampal: supportive, patient, good job
Abhishek: a few anger issues, but very loving and tall and a good provider
Amitabh: kind of gross, but a good husband in the past
Shahrukh: terrible partner, anger issues and violence issues and all around horrible.  Plus, under employed.
Hum Saath Saath Hain
Salman Khan
Mohnish Behl
Alok Nath
Saif Ali Khan
For me,
 Mohnish Behl: kind, self-deprecating, good at his job, and with an interesting face
Alok Nath: blindly supportive, a good provider, very large nice house
Saif Ali Khan: cheerful, happy, low maintanance
Salman Khan: terrible with money, way too shy, and would bring lots of mother-in-law problems