Happy Day After Day After Thanksgiving!  I am so happy to still have a day off, I wish every week was a 4 day weekend and only 3 days of work.  I am getting so much done!  And also, for once, enough sleep!
So, how did we all spend Thanksgiving?  I'll start!
I slept in (yaaay!) and then woke up and took all my paperback books off the shelves where they live and sorted them into Big Box To Ship To My Sister, and Keep.
(this is a definite "keep".  It's my coffee table book!  Any time conversation seems to lag, I just pull this out and invite someone to read the plot synopsis aloud.)
And then I sorted the Keep pile into Bedroom Shelf and Living Room Shelf.  And then I moved the smaller bookshelf from the living room to the bedroom and the other shelf I was using for hair things and jewelry out to the living room to be disassembled.
(See all that stuff on Sridevi's accessories shelf?  I have SO MUCH MORE THAN THAT)
And then I got to shelve books.  And just for FilmiLibrarian, I will tell the system I used.  I put authors together, but not alphabetical by author.  Heyers and Rex Stouts and Agatha Christies got to stay in the living room (because they are respectable).  Patricia Wredes and Mercedes Lackeys and Tarzan got to move to the bedroom (because they are not respectable).  And I also moved my old sentimental paperbacks to the bedroom, my Anne of Green Gables books and a few other random paperbacks from childhood.  Most important, I moved all the romance novels my sister has given me that I haven't read yet to the top shelf so I can remember they are there for Romance Novel Emergencies.
(Romance Novel Emergency.  Not like she is in a romance novel, although it's kind of that too, but like she really really needs to get home and escape into a romance novel)
And then Dog Hazel made me go outside (she is so stern!), quick walk, back inside, finished writing reviews, and then went "woops! I have to get dressed for dinner!"  Rush rush, and my parents picked me up and took me over to Grandpa's.  Picked up Grandpa and then over to the really nice restaurant for dinner.  It's in an old inn that's been turned into a fancy restaurant and bed and breakfast place right in the middle of downtown, very cool.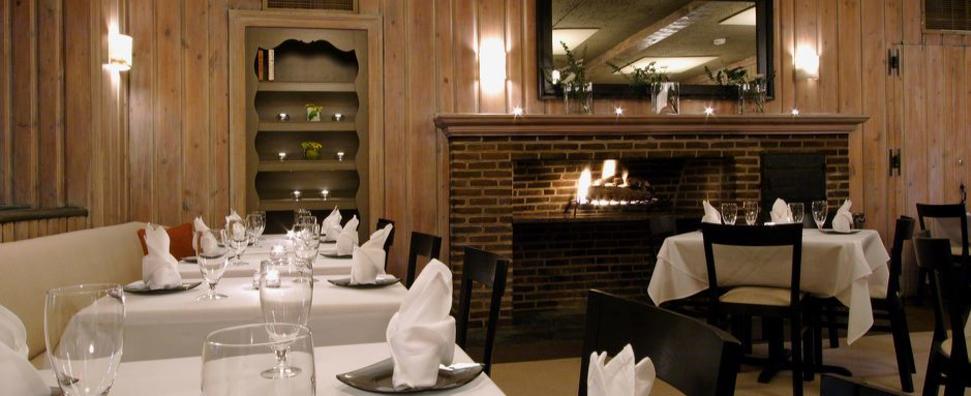 Dinner was delicious, but the absolute best part was when we got the menus and Grandpa triumphantly pulled out his pocket flashlight.  Because he remembered from last year, they have the elegant dining candlelight, which is too dark to read for old eyes.
(I suppose Grandpa could have then used his little flashlight to put on an elaborate light show while I did a modern style dance performance, but we didn't)
And then we went back to Grandpa's for the traditional Thanksgiving post-meal attempt to fix his computer.  Which failed, sort of.  We got the Skype to call people, but not to play his video.  Oh well, we all know what he looks like, no great loss.  And then home!  To my poor lonely little doggie, gave her a walk, took off my fancy clothes, ate sweet more sweet potatoes ('tis the season), called my sister to get her Thanksgiving report, and off to bed!
(Bored lonely little doggie.  She built herself a blanket/pillow fort)
Now, what did you do?