Nice little news round-up today, not a lot of stories or very important stories, but some nice little ones to talk about.
Emraan and Tests
Emraan's new movie is coming out on Friday, and it's about the testing system in India. As part of the promotions, Emraan is going a bit on the attack on the whole way the system works, which is kind of satisfying. That one test decides your whole future, even if you have a bad teacher who didn't prepare you, or are especially good in one area and just poor in the others. And he is planning to find and help some students who missed out on their chance once the film releases. (story here)
So long as I am talking Emraan, two other stories he has to deal with!!!! First, the director of Cheat India is one of those twitter-accused in #MeToo. He is not part of the promotions for the film, and Emraan is dancing around a little bit on how to talk about the situation. I sympathize with him. On the one hand, the movie is done, was done or close to it before the accusations came out, they could either scrap it entirely or move ahead, there was no way to punish the director somehow at this point. And on the other hand, it is twitter accusations of casting couch. Which is bad, yes, but less clear cut than a story told to a reporter or a police officer or the acting guild of rape, which is what happened in other cases. So Emraan leaves it that they removed him from the promotions and he understands that sometimes all a woman has is her word, but at the moment with nothing besides an anonymous accusation on social media, there isn't really anything else he can do. (story here)
Oh, and Emraan's son came in as cancer free after 5 years!!!! YAAAAAAAY!!!!! Not to be too much of a downer, but this kind of cancer does tend to recur eventually, maybe in his 30s or 40s. I just don't like the simple happy ending to illnesses, because it leads to underfunding medical services and so on since we think it's "fixed" after a certain point instead of life long. But, on the other hand, how cute is Emraan's kid?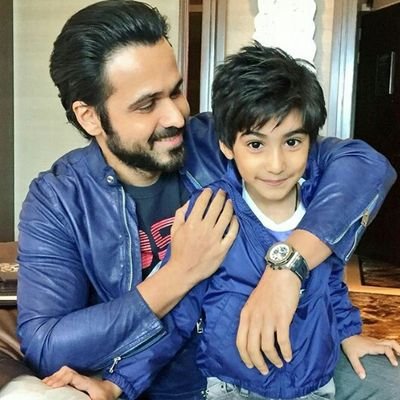 Madhuri and Movies
Madhuri is gonna be in a movie, yaaaaay! Directed by Ayushmann Khurrana's wife, yaaaaay! Starring to female leads, yaaaay!!!! And co-starring Saiyana Kher……okay, I guess. (story here)
As one of those few people who saw Saiyana in Mirzya, she's not bad!!!! Not brilliant or anything, but capable of delivering dialogue and with an interesting look. Mostly I am excited about Madhuri working with a female director in a new movie. Aren't you excited? You should be excited!
Farhan and Boxing
Farhan just announced a new movie with Rakesh Omprakesh Mehra. Which is fine, I like Mehra as a director and their last film together (Bhaag Milkha Bhaag) was really good. This one is another sports film, called "Toofan" and supposedly about a boxer. (story here)
There are a few red flags here. For one, little bitty Farhan at age 40-something playing a boxer seems a bit unbelievable. I suppose the little-bitty part of it can be gotten around by putting him in the right weight class, but I'm not sure I believe he can pull off being a young up and coming athlete at his age.
And, of course, FARHAN!!!!! DON 3!!!!!!!!